Max Steel Origins DVD Giveaway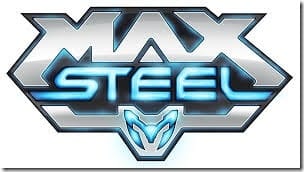 Go TURBO with Max Steel on DVD out on 7th October 2013
Join the epic adventures of teenager Maxwell McGrath and his out-of-this-world friend Steel in Max Steel – Origins.
Including the first three episodes of series one combined to create a feature length movie, Max Steel – Origins tells the story of how 16-year-old Maxwell "Max" McGrath is thrown into a new life after moving with his mother to the small city of Copper Canyon where he meets new friends, bullies, and super-villains hunting him down for a power inside him called TURBO (Tachyon Unlimited Radiant Bio-Optimized) energy, the most powerful energy in the universe.
Image Credit
Steel, an intergalactic alien created by Max's late father and who can only survive through Max's TURBO energy, teaches Max how to control his powers and, with its own advanced technology, creates the armour that turns them into the world's greatest new superhero, Max Steel!
With the aid of N-TEK, led by Max's uncle Ferrus, they must defeat Trans-Human Industries from taking over the galaxy with their sinister leader Miles Dredd, all the while uncovering the mystery behind Steel's past and what really happened to Max's father.
Max Steel – Origins also comes complete with action-packed bonus features, including an extra 2 episodes and a live action three-minute feature directed by The Mummy's Stephen Sommers.
I have three copies of the DVD to giveaway to Mummy Matters readers, just complete the Rafflecopter entry form below;