When Little Bean was born, we were given a lesson at the hospital along with other new parents on how to bathe our babies. It was daunting stuff because they are seriously slippery little things when wet! As a first time parent I felt very nervous once home along with LB and would always wait for Hubby to be around at bathtime so that we could make it a team effort and the majority of the time that is still the case now with all of the Beans.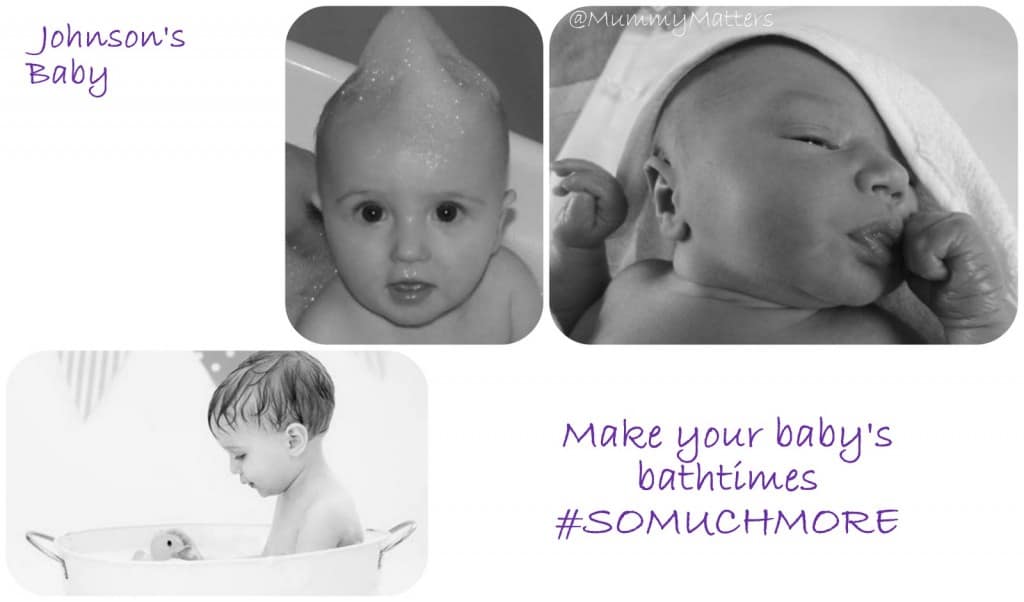 Our Beans all LOVE to be in the bath and I hope that is in some way down to the fact that we made bathtimes #somuchmore than just a quick dip and a wash. I wanted my Beans to have a healthy association with water and so we have always sung songs, enjoyed soothing baby massage and played games when in the bath and 95% of the time baths are given just before bed to help give them the 'sleep signals' to make bedtime a little easier on us all. Bathtimes have always been a time of attention and affection, I remember each of my Bean's looking into my eyes as I held them in the water. They would look as if to say to me "I trust you" and I could immediately feel our bond growing strong.
There was only one name that I reached for on the supermarket shelves when buying baby wash, Johnson's, because it was a name that I have always associated with that newborn baby smell and because I know from their reputation that they are the best when it comes to protecting baby's delicate skin. As the Beans have got older and a few sleep issues started to form we turned to Johnson's Bedtime range and it has certainly made a difference, the relaxing aroma of Lavender is just what the Beans need to help settle them into a restful night's sleep.
Johnson's carried out some interesting research around baby bathtime and published this lovely video showing how special bathtimes are;
Parents in the UK bath their children for the longest amount of time (26 minutes) – the average bath takes 23 minutes, with the Philippines spending the least time washing their children (18 minutes)
92% of mums in the UK say they are primarily responsible for bathing their children in their household
Babies bathed with a fragranced product displayed:
30% more engagement cues with their parent after the bath
Nearly 25% less time crying before sleep

Playing with bubbles helps babies develop hand-eye coordination
Splashing helps teach babies cause and effect
Listening to bath time music can help stimulate parts of the brain responsible for memory
What are your favourite memories of bathtime? How do you make bathtimes #somuchmore ? I would love to hear your thoughts.
Latest posts by Sabina Green
(see all)