Why we love the LeapPad Ultra
My children are soooo lucky, no sooner is Christmas out of the way (and I STILL haven't found homes for half of their presents!) than another present arrived for them last week. Meet the new LeapPad Ultra where learning can be fun too!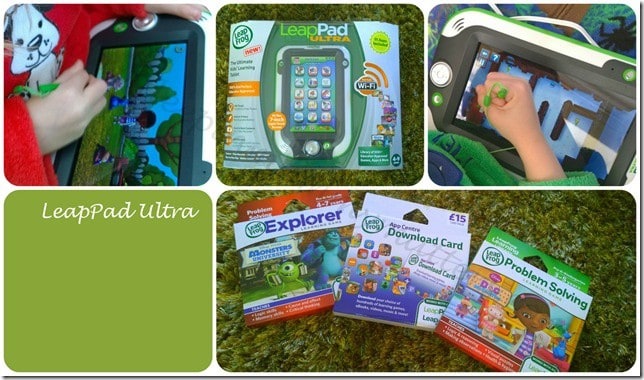 Long-standing Mummy Matters readers will know that we are not new to LeapPad, we have been lucky enough to test out some of the Ultra's predecessors and they are still going strong with the children now. They have accompanied us on many a train ride, long drive and holiday and are perfect for keeping them away from the TV.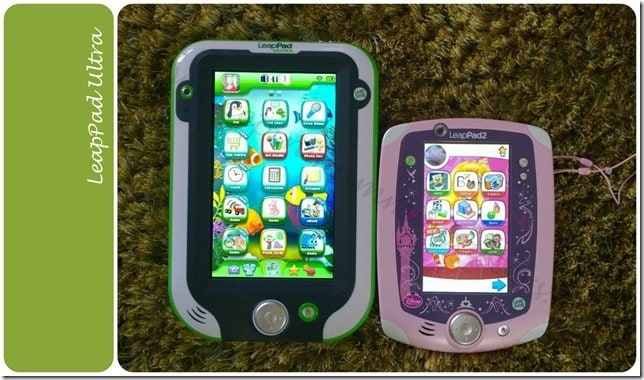 The Ultra is a larger than the LeapPad and has some great features including the Kid-Safe Wifi. I had recently been encouraging Little Bean to use the iPad whenever she had a question about something. At school this term they are learning about Africa and she was asking me about the animals in Africa so we got out the iPad and she typed in African animals and pressed search. I was quite pleased with myself that this would be something we could do together when she wanted to learn something new but in a split second when I was tending to Jelly Bean, I turned around to see that she had managed to find some video content online which I was not happy for her to see. Perhaps this wasn't such a good idea afterall! You see, it can so easily be done.
LeapSearch
With the LeapPad Ultra though such an accident would not have occurred because it has LeapSearch powered by Zui. The LeapPad Ultra is the only children's tablet which has LeapSearch, a secure browser which allows children to safely browse content which has been pre-approved for them because it has been handpicked by LeapPad's own team of learning experts. There are also parental settings which allow you to fine-tune the settings even further.
Choice
No two children are the same so it's imperative that when it comes to choosing games and apps for your children that you choose a device which offers lots of choice and LeapPad do that by abundance. The LeapPad library offers over 500+ educator approved Games, Apps and more.
It's Tough
Bless their cotton socks, I love my children to eternity but I would trust them to hold an egg. I have the clumsiest kids on the block and my heart jumps in my mouth every time they try to pass me my phone. Thankfully the LeapPad Ultra is Kid Tough, it is durable and has been drop-tested so it can stand the tests of even my little monkeys.
Built in 9-Hour Rechargeable Battery
Hallelujah!!!! Batteries have been my biggest bug-bear with our LeapPads to date, we always used rechargeables but they do get through them at a rate of knots! Obviously I would never let my children use their LeapPad for 9 hours at a time but so far we have been using the LeapPad Ultra for just over a week with two children putting it through it's paces and I haven't had to recharge yet.
8GB Memory
Once children find out how to take photographs with your phone or tablet you can say goodbye to any remaining memory you had. My children take photographs of EVERYTHING and this one has a front and rear facing camera so there will be plenty of selfies!! I know I can't really talk since they have obviously picked his up from me . . . "Mummy why are you taking a photograph of that sign?" . . . "because I'm going to Instagram it sweetheart". Does that ring any bells? With 8GB Memory the LeapPad Ultra is capable of storing up to 40,000 photographs or 100+ Game Apps.
11 Apps Included
Out of the box the LeapPad Ultra comes with 11 Apps ready to go including;
Art Studio Ultra App (mine LOVE this)
Photo Fun Ultra App (I'm never sure if they make me look better or worse?)
Pet Pad Party App (Little Bean's favourite)
Utility Suite featuring; Calculator, Note Pad, Calendar, Voice Memo & Clock with Stopwatch.
Pet Chat App (we haven't tried this one yet)
MP3 Player with LeapFrog Learning Songs (10 songs included)
Choice of 1 App to download
It grows with your child
The LeapPad Ultra is suitable for children aged 4-9 years and adapts itself as your child's capabilities increase to keep on challenging them so they don't get bored and you can track all their learning online via the Learning Path when you login to your LeapFrog account. As a parent this is a great tool for giving you pointers of where you child is doing well or more so, when they might need a little bit of extra help in a certain area.
DISCLAIMER: We were sent the LeapPad Ultra and games free of charge for the purpose of this post. All words, opinions and images are my own and may not be copied without my permission. I have not been instructed what to write.