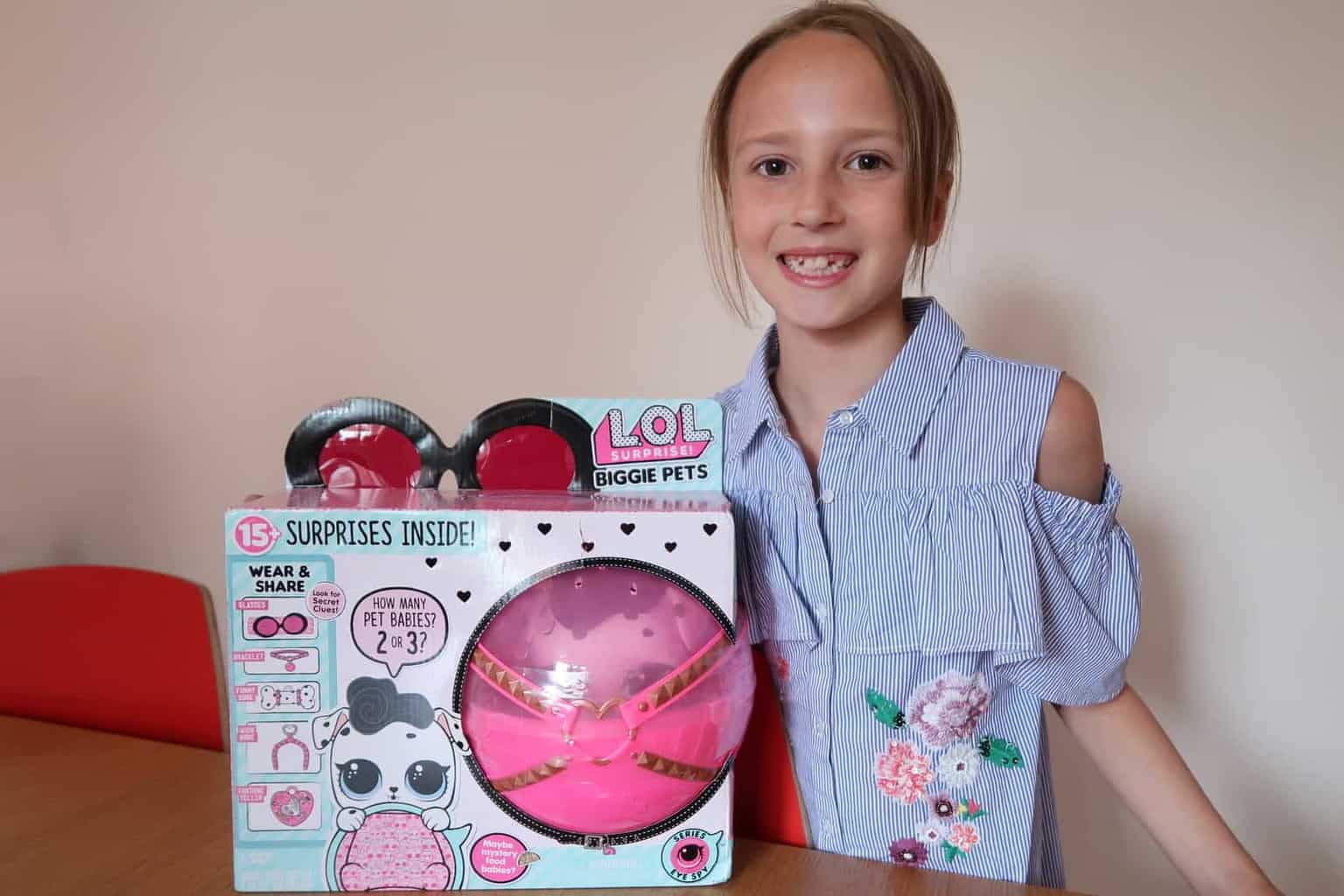 Lillie loves LOL Surprise Biggie Pets
Lillie had a lovely surprise waiting for her when we returned from our first camping trip of the Summer at the weekend. One of the new LOL Surprise Biggie Pets.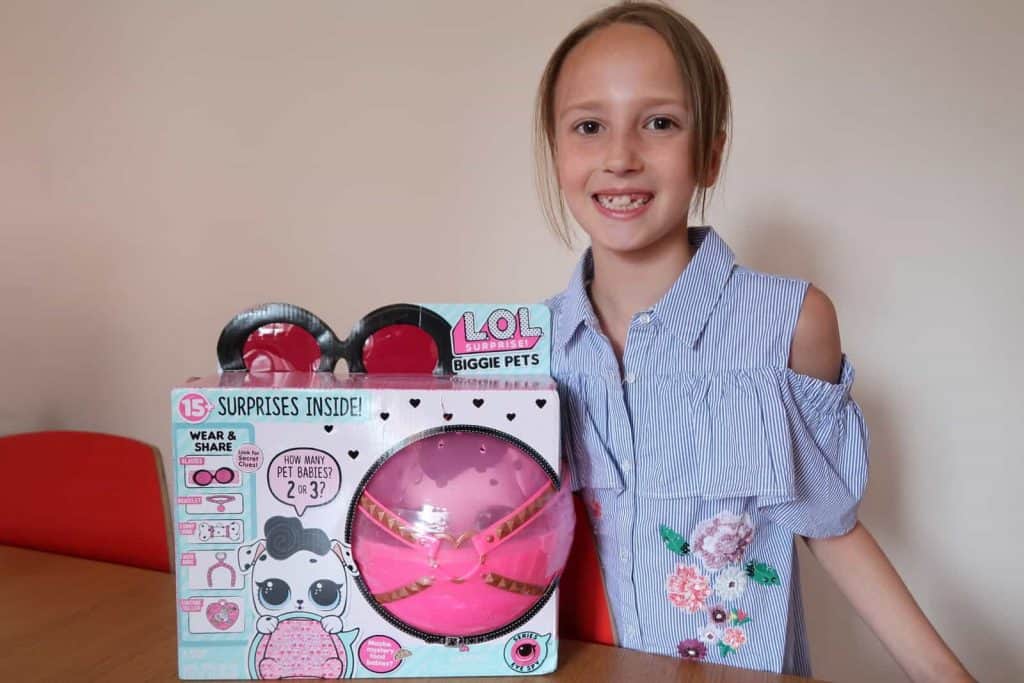 Introducing LOL SURPRISE BIGGIE PETS
LOL Surprise Biggie Pets have more than 15 surprises – will you get two or three babies? Or maybe even food babies? With LOL Surprise Biggie Pets you can wear-and-share your accessories, utilise your pet as a back-pack or a piggy-bank and use special eye spy glasses to find secret codes and unlock surprises!
What's in the box?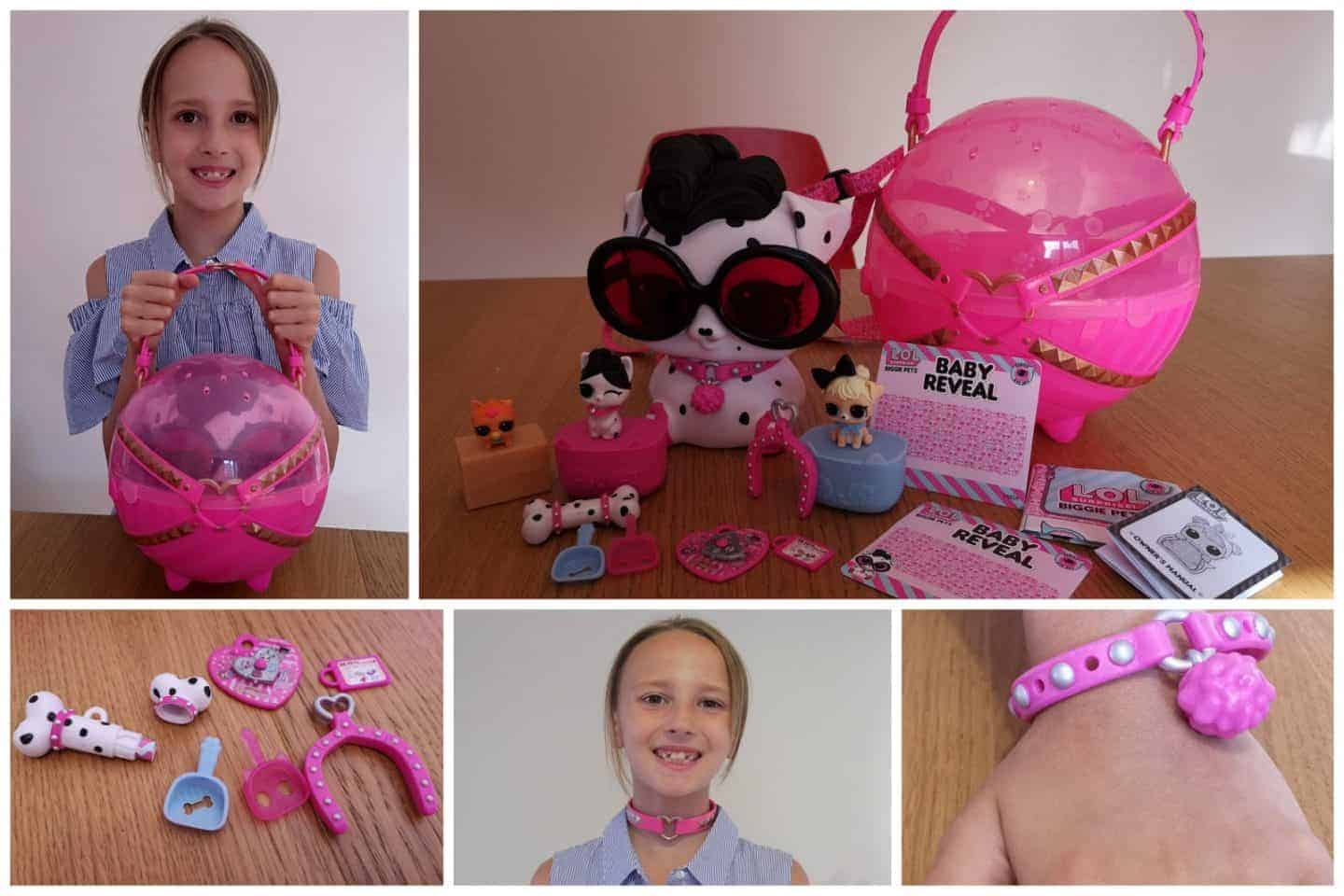 Lillie began by opening the back of the box where the first of her surprises were hidden. In here she discovered her Secret Spy glasses, baby reveal messages, choker/strap and bracelet/collar.
Getting into the Big Ball
Next up Lillie attempted to remove the big ball from the packaging however she did struggle a little because the cardboard is very tough so younger children may need some adult assistance. The ball itself then has a further plastic wrap and sticky tabs which need removing before you can pull the ball apart to reveal your puppy. Getting into the ball also proved a little tricky for Lillie but by sheer determination, she got there. I think the ball actually needs to be twisted to open and close, at least I have found that easier.
More Surprises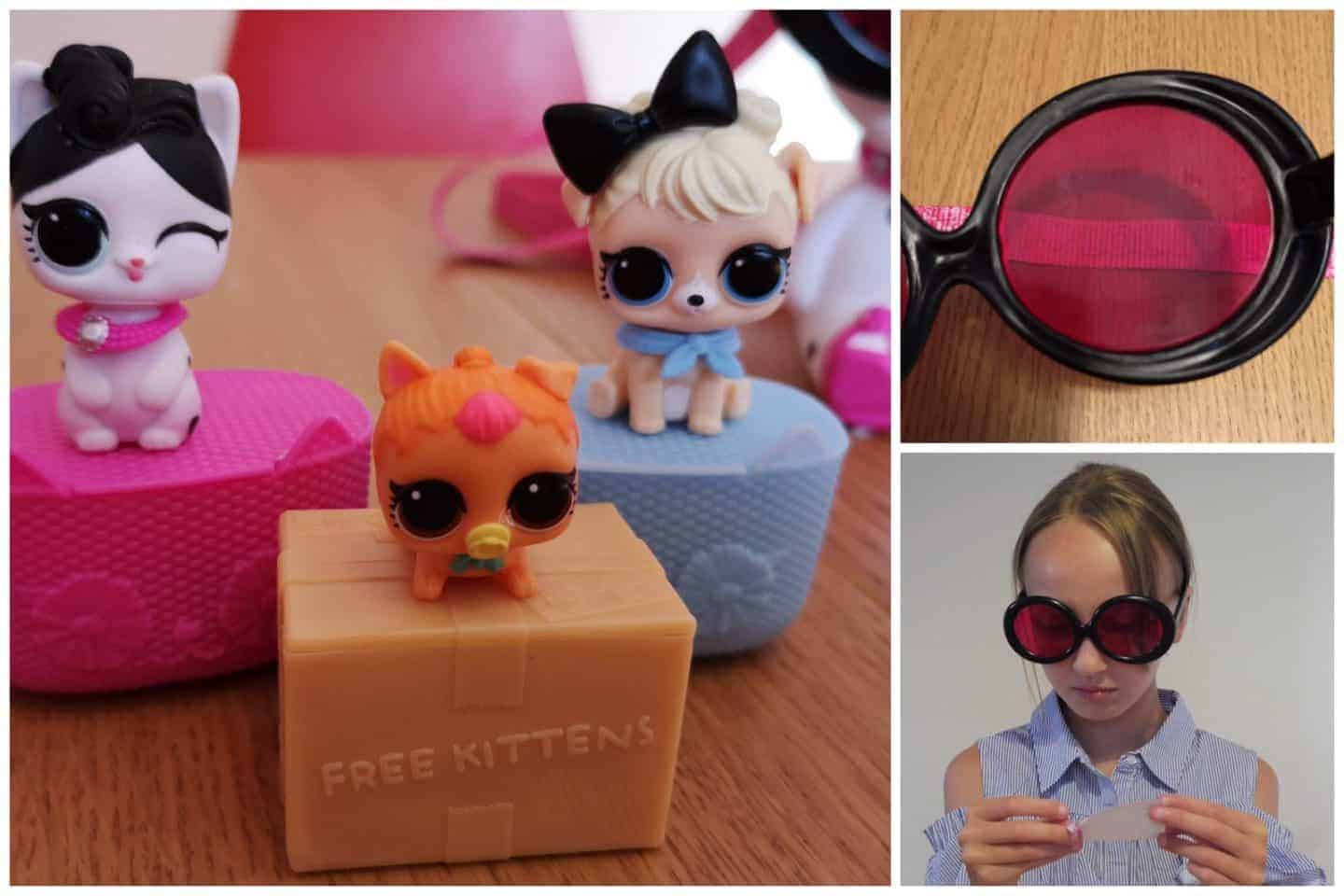 Once inside the big ball, Lillie was able to get to her big pet, a very cute Dalmation puppy which can be used as a piggy-bank or a back-pack by connecting the strap enclosed. On the underside of the puppy is a large twist cap which is where Lillie uncovered more surprises including;
Cat poop scooper
Dog poop scooper
Mini Cat collar
Mini Dog collar
Pink wishbone
Heart-shaped fortune spinner
BB Pets tablet charm
Pet's hair bow
Funnybone containing joke which needs to be read using the spy glasses
Also inside the pup are three boxes as seen in the image above. Each box is filled with a type of putty/kinetic sand, Lillie used the poop scoops to remove some of the putty to discover the babies hidden inside. Her surprises were a kitten, a puppy and a teeny tiny baby kitten with a loop attachment.
What did Lillie think?
Ordinarily, I would have shared with you a video of Lillie opening her Biggie Pets but for some reason, my camera playback hasn't worked so I'm just going to have to tell you what she thought . . .
"I was very excited when I first saw the L.O.L Surprise Biggie Pets box because I hadn't seen one before, not even on the TV which is strange. I love all the L.O.L Surprise sets and get them out to play with all the time. The Biggie Pets has the most surprises I have ever had and I love the big ball that I can keep everything in (so I can keep Mummy happy by keeping my bedroom tidier). My favourite part is the big pet itself and has been wearing mine as a back-pack to carry some of my favourite pets in to play with when I am away from home".