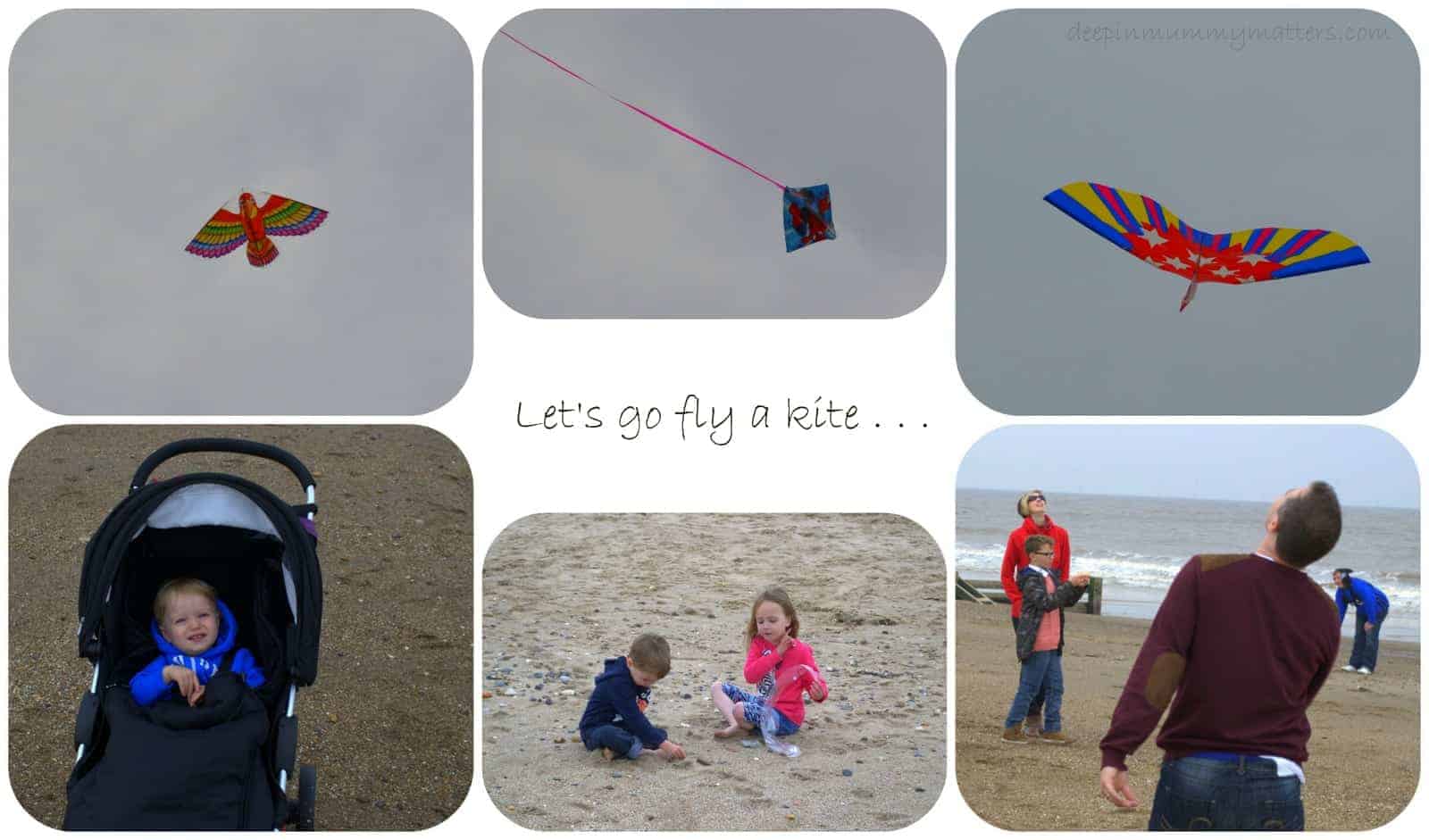 Let's go fly a kite . . .
I have no idea where the time has gone over the last couple of weeks, we have been so busy dashing here and there that although I have taken lots of pictures (it's the law!!) I haven't had time to commit them to the blog so it's catch up time . . .
A couple of weeks ago we packed up the car with buggies, bags, coats and children and made for the seaside to spend the day with one of my oldest and dearest friends, MumtoC (she's actually younger than me but you know what I mean!). The Beans all get so excited about going there that we normally don't tell them until the night before because they badger us for days asking "are we going today?"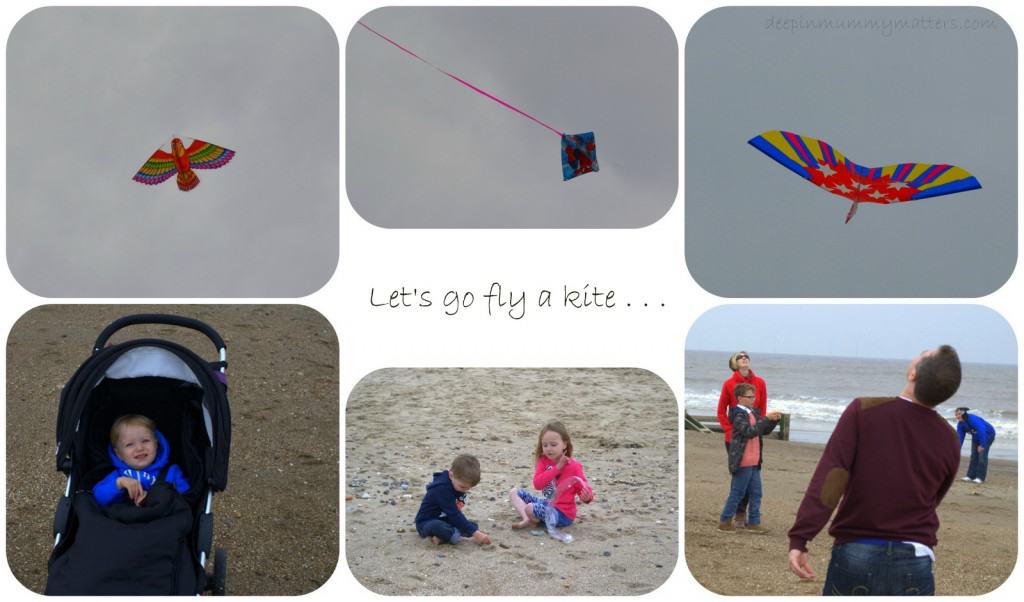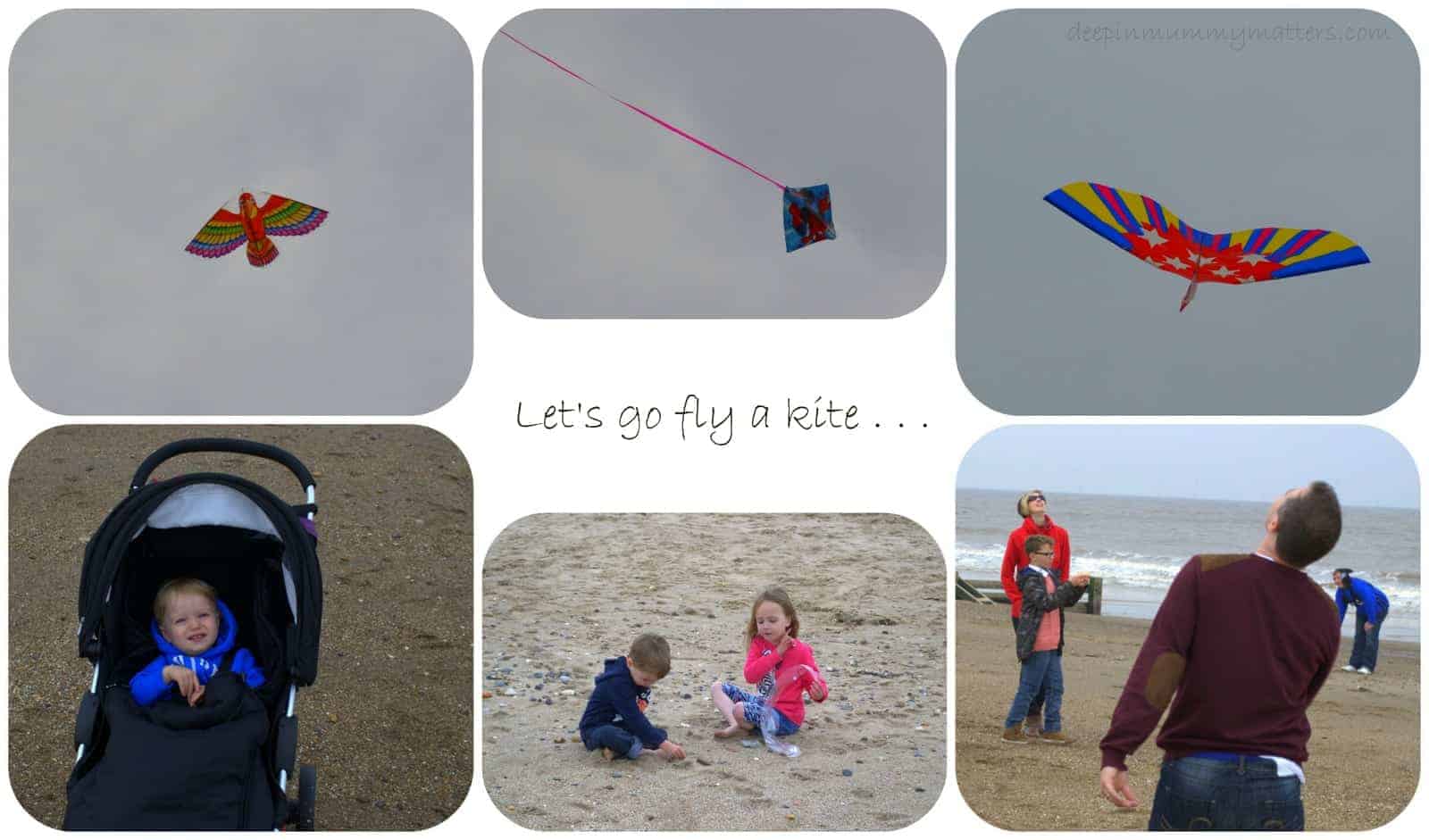 Skegness lived up to it's tagline that day, it was more than a little 'bracing' it was flipping freezing but that wasn't going to stop us enjoying ourselves. We walked up to the beach and tried our hand at kite flying. Hubby and I have tried this previously with Curly and failed miserably so I wasn't expecting great things but we did it!!!!!! Thanks to the windy weather the kites all went up without any problems and we flew them until we couldn't feel our fingers anymore. At that point we took the children to a soft play area so they could let off some steam and we could thaw out before the long walk back to their house ready for a yummy wholesome dinner lovingly prepared by the lady of the house. It's good to spend time with friends, even if they do live a long way away.
When was the last time you caught up with old friends?