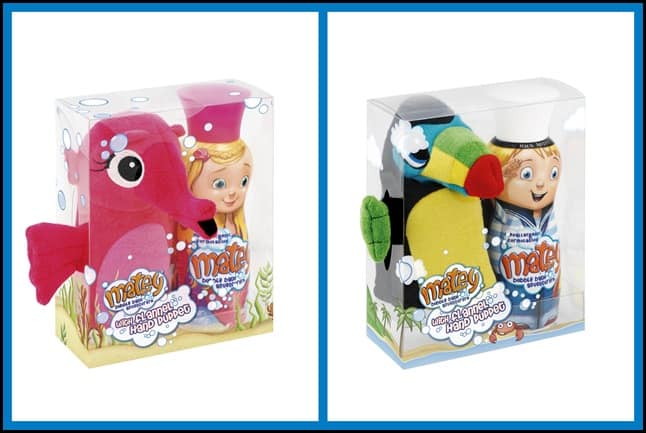 Let the fun begin with Matey this Christmas!
There aren't many children that I know of that don't like bathtime, the only thing that our children don't like about bathtime is the bit where we pull the plug and tell them its time to get out!
Matey have been around for years, I'm sure I saw a bottle of Matey next to the crib in the nativity scene once? Just kidding – Matey has been bubbling up our bath tubs since 1958 when we first saw Sailor Matey and there have been 25 characters since. If there's one thing that its longevity tells me is that its great stuff and is still the #1 children's bathing product today. I always remember visiting friends houses as a child and seeing their cool Matey bubblebaths standing on the side in their bathroom and thinking "I want one of those".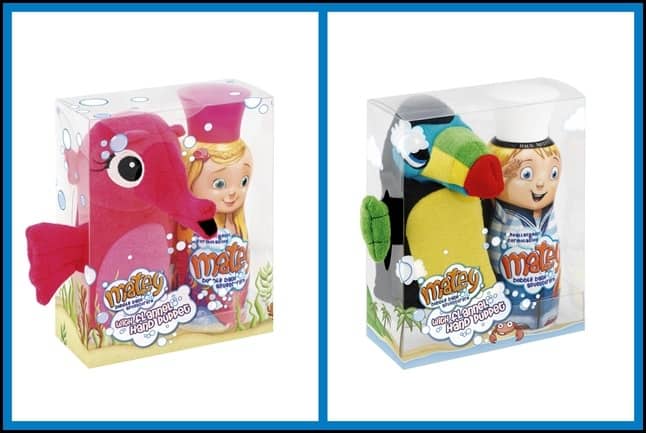 Especially for Christmas Matey have released special Matey Gift Packs with a super cool handpuppet to match your Matey Bubble Bath bottle – choose from Max Matey with Tic-Toc Toucan or Molly Matey who comes with Keldie the seahorse. Add a splash of Matey to running bath water for fruity, fresh, bubbly fun and watch as your children have splashing fun in the bubble with their new hand puppet playpal. Matey is mild and gentle, it is hypoallergenic and pH neutral so its kind on sensitive skin.
Pick up your gift pack in Tesco, Asda and pharmacies at RRP £5.49.
DISCLAIMER: For the purpose of this post I was sent the above two packs. All words and opinions are my own and may not be copied without my express permission.