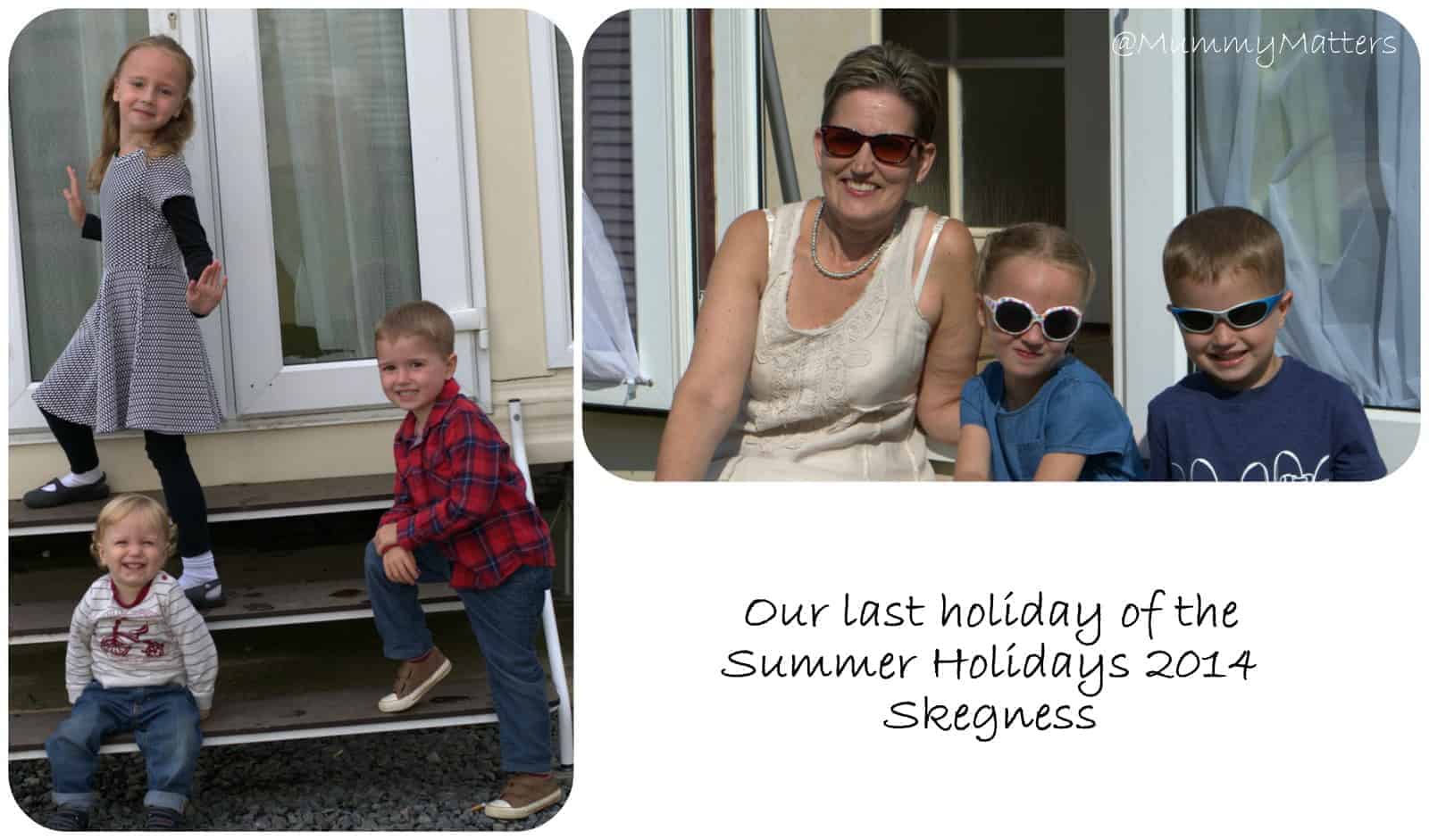 The last week of the Summer Holidays
The end of the Summer holidays always fills me with mixed emotions. On the one hand I'm generally quite sad that they are coming to an end because it means that I will lose my playmates as they head back to the classroom and I will miss them. On the other hand I'm generally starting to feel quite burnt out by the end of the Summer as I get tired of playing referee to their constant arguments and I'm beginning to feel stressed out that our house isn't as tidy and clean as I would like it to be and I have a backlog of work which is biting at my ankles.
Monday
As our last little getaway for the Summer, my Mum and I had booked a Sun Holiday to Southview in Skegness. We felt again that not going too far away would mean less hassle and give us more opportunity to enjoy our time rather than waste it traveling and I knew that I wanted to take the Beans to the seaside for a real 'holiday' feel and finally, my lovely friend MumtoC had a new baby C just a couple of weeks ago so it would mean that we would be able to spend some time with them too.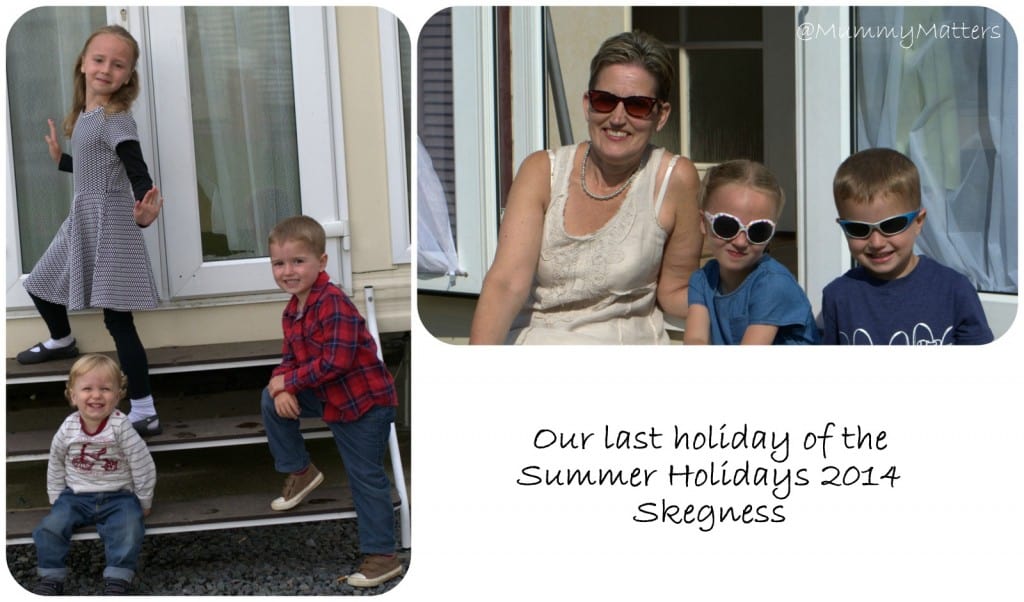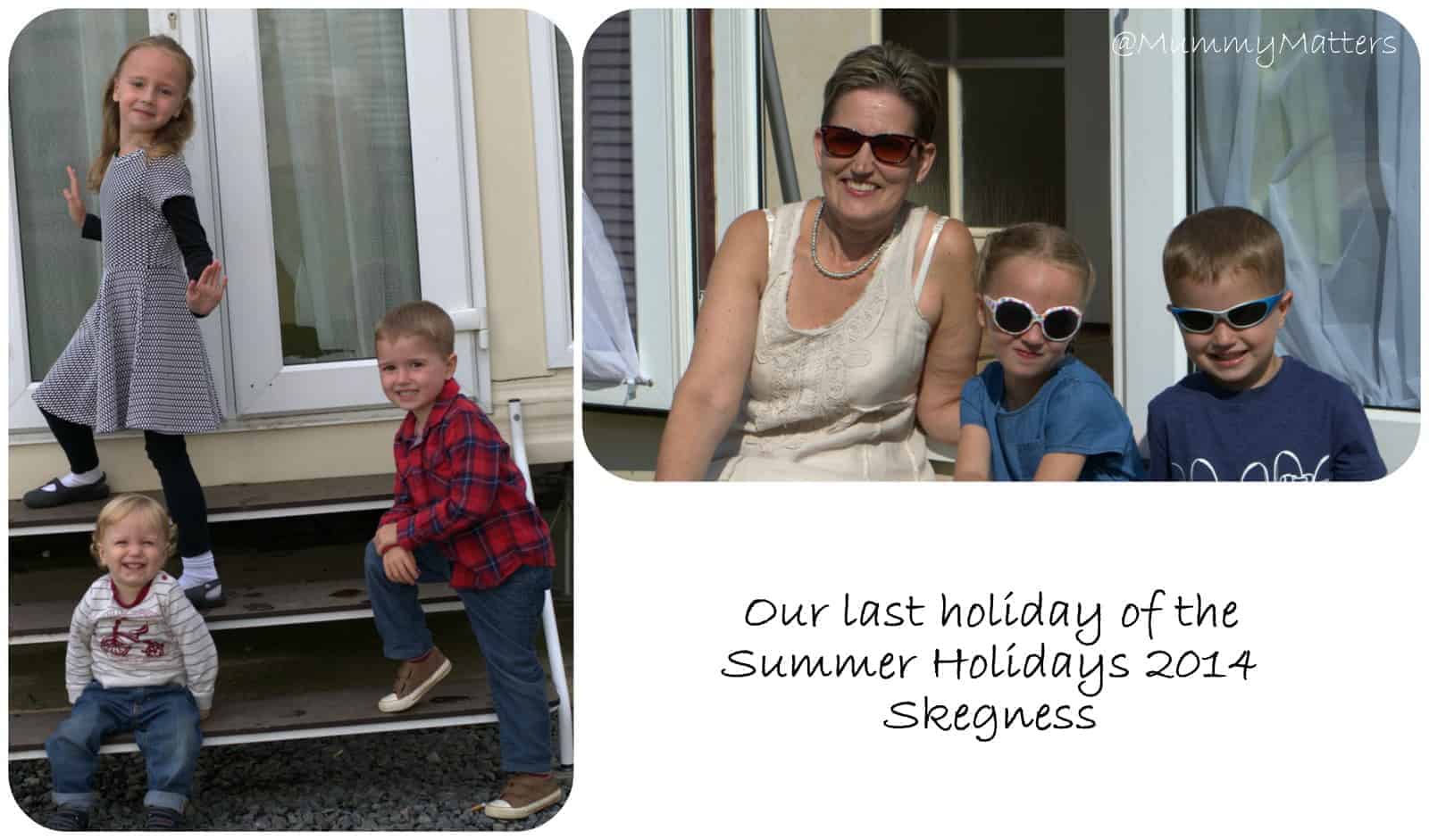 On the day that we arrived it was pouring with rain but thankfully by the time we had unpacked and got settled the rain stopped and the sun came out as if to signal the holiday was about to begin. We went out for a walk around the site and the Beans had a play in the park before returning to the caravan for tea and to get them changed ready to go to the club in the evening.
The Beans were really excited to go to the Club but sadly it was very disappointing. The children's entertainment was very poor so we didn't bother going back for the rest of the week. The Beans had fun playing on the slot machines but that was about it.
Tuesday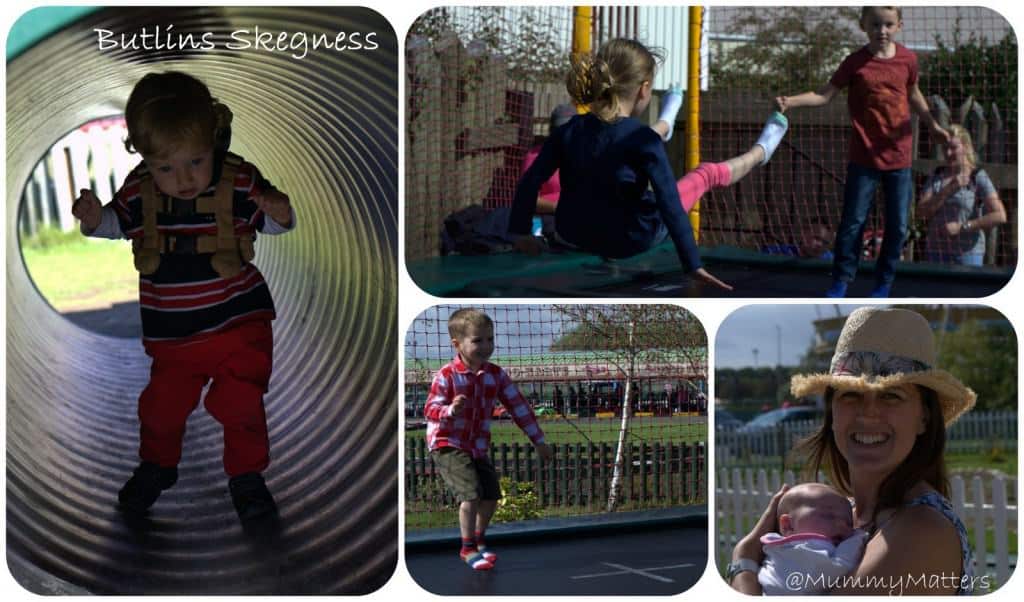 After our time as Butlins Ambassadors for the past two years the Beans have really grown to love it so we arranged a day out to Butlins in Skegness where we would spend the day with MumtoC and her TWO gorgeous kiddiwinks! We had a brilliant day spent mostly on the fairground as the entertainments schedule was very slim now that the holidays were almost at an end.
The Beans and MasterC had a blast going from one ride to another. Even Jelly Bean was able to go on the majority of the rides with them, with big Sister LB keeping a very close eye on him. Most of the time he loved them, unless he couldn't see me standing at the sidelines watching him, then he became a little panicky.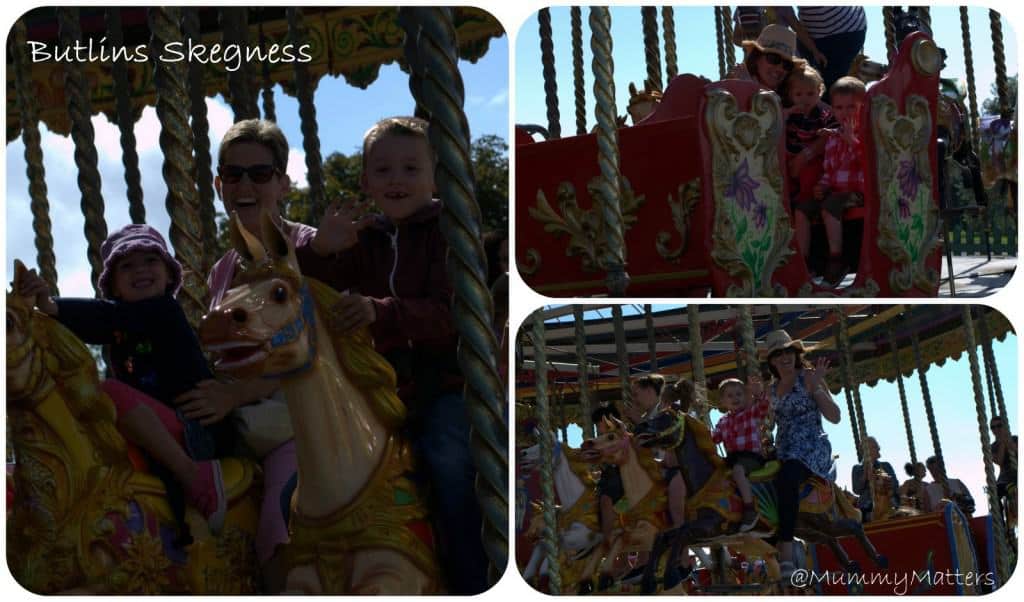 The Beans managed to convince me and Nanna to take them on the carousel. Despite our smiles we were both feeling a little green by the time the ride came to an end.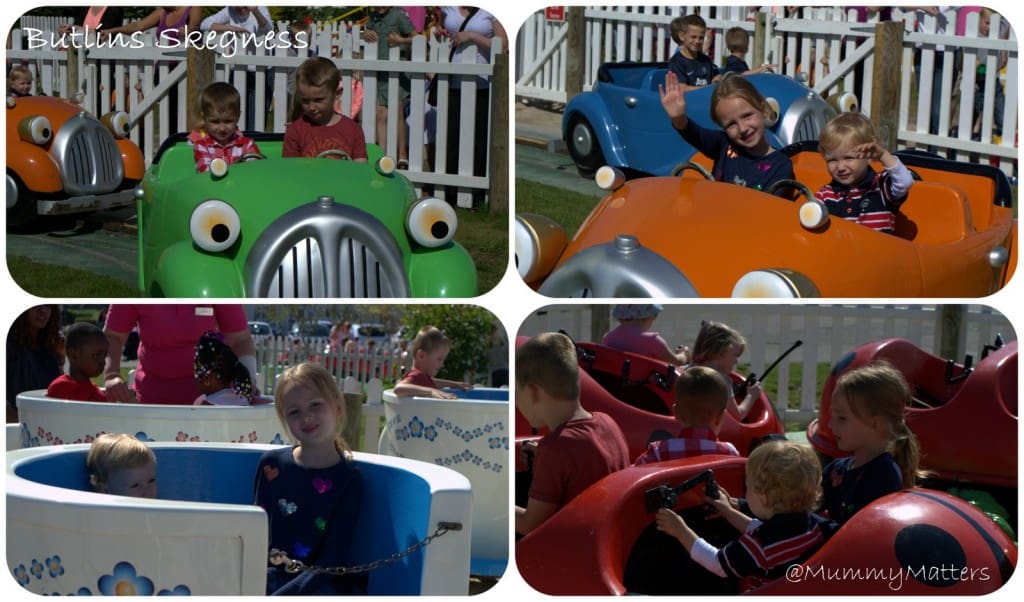 The new outdoor fairground was a big hit with the Beans this year. The rides were the perfect size for them to be able to enjoy it all together and there were seatbelts which gave me peace of mind that Jelly Bean couldn't try to escape once the ride started.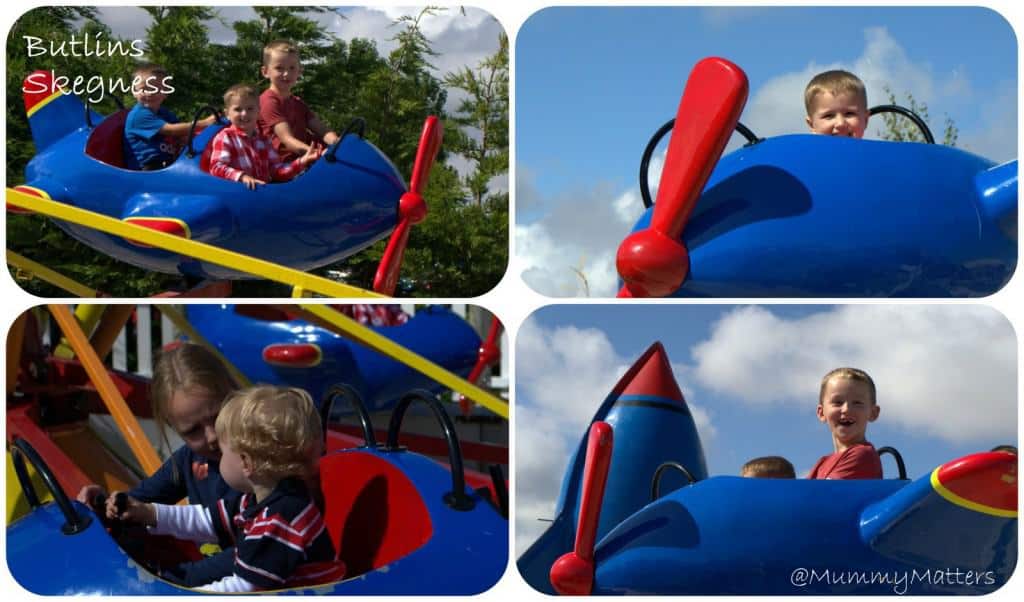 We finished our day at Butlins with some time in the amusement arcades and when MumtoC went home, we went to SplashWaterworld and then into Skegness for a walk along the seafront and the obligatory seaside fish and chips.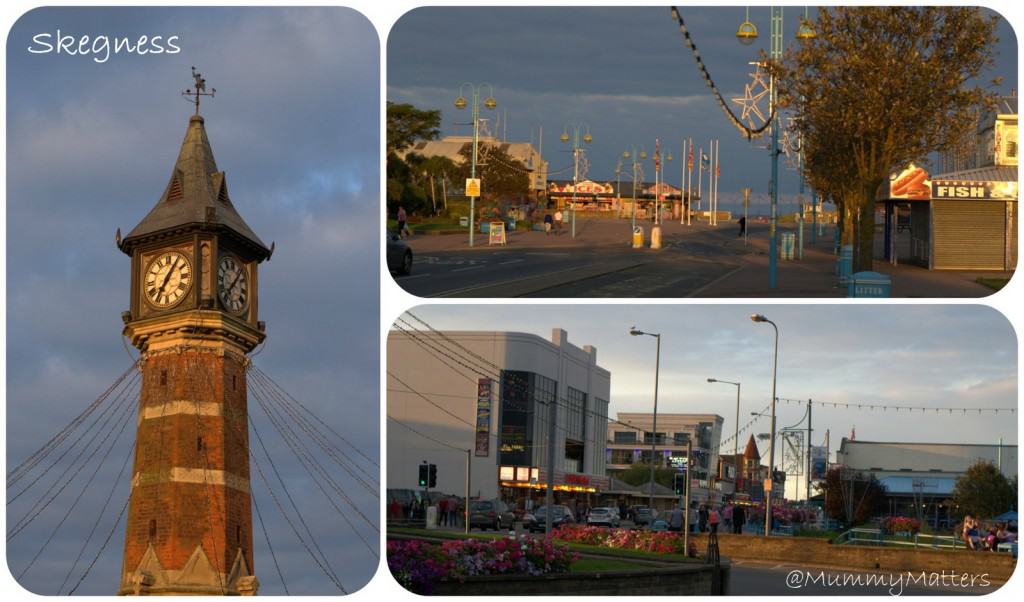 The evening sun was beautiful, it made us want to stay out just that little bit longer so the Beans persuaded us to a walk down to the beach.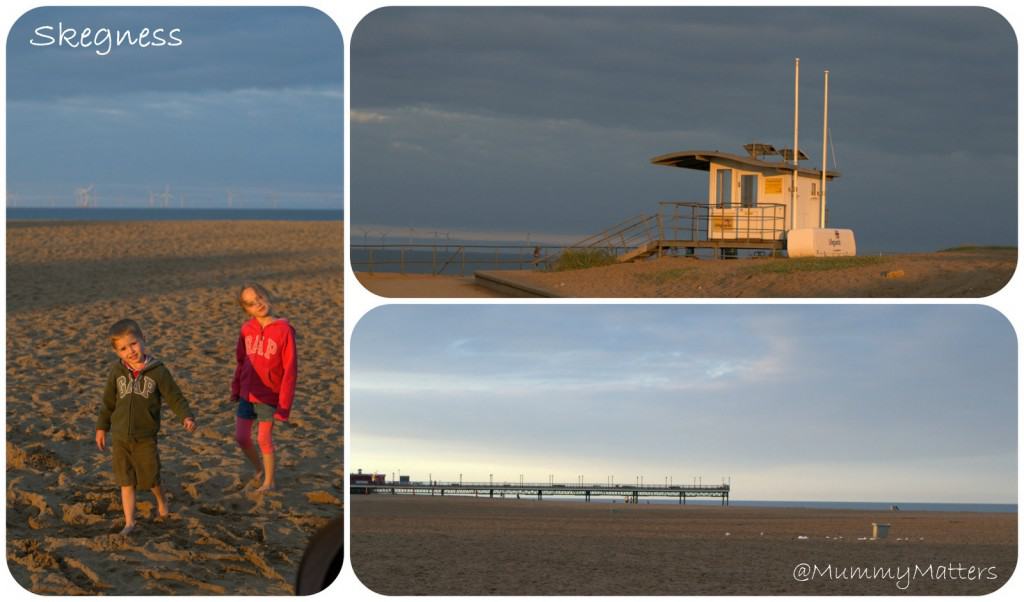 I may be a little biased since I used to live in Skegness but I still think it is a great seaside town. It has a lot to offer and the local Council always try to keep it looking nice, making improvements year on year.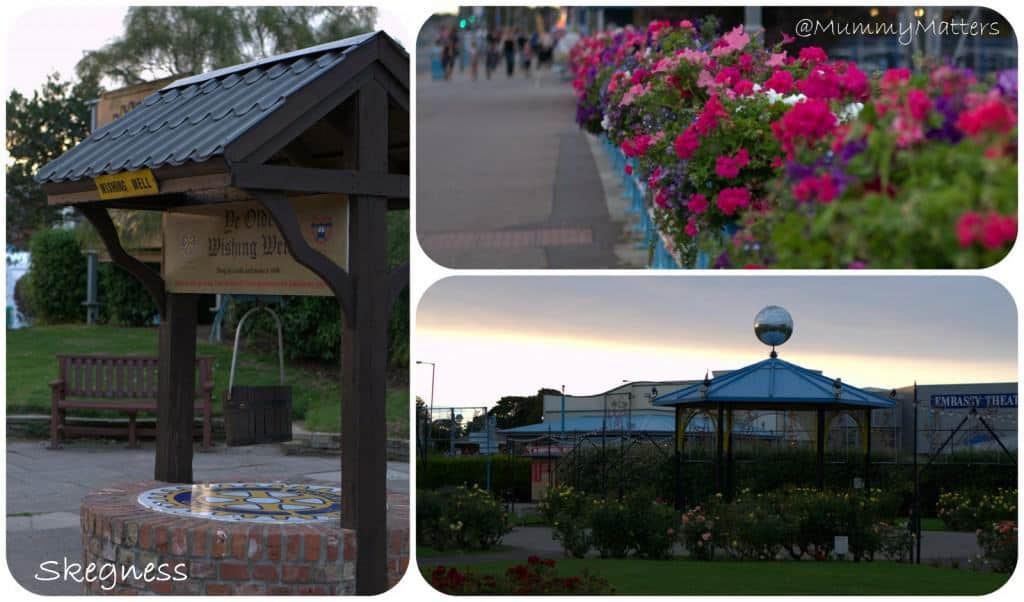 When we walked back through the Compass Gardens the Beans excitedly ran over to see the Jolly Fisherman fountain. As they got there we noticed a man leaning over into the fountain so I called the Beans back to me. Little Bean looked sad as she said to me "Mummy, that man is stealing people's wishes". I felt sad for her to see that and to think about it in that way.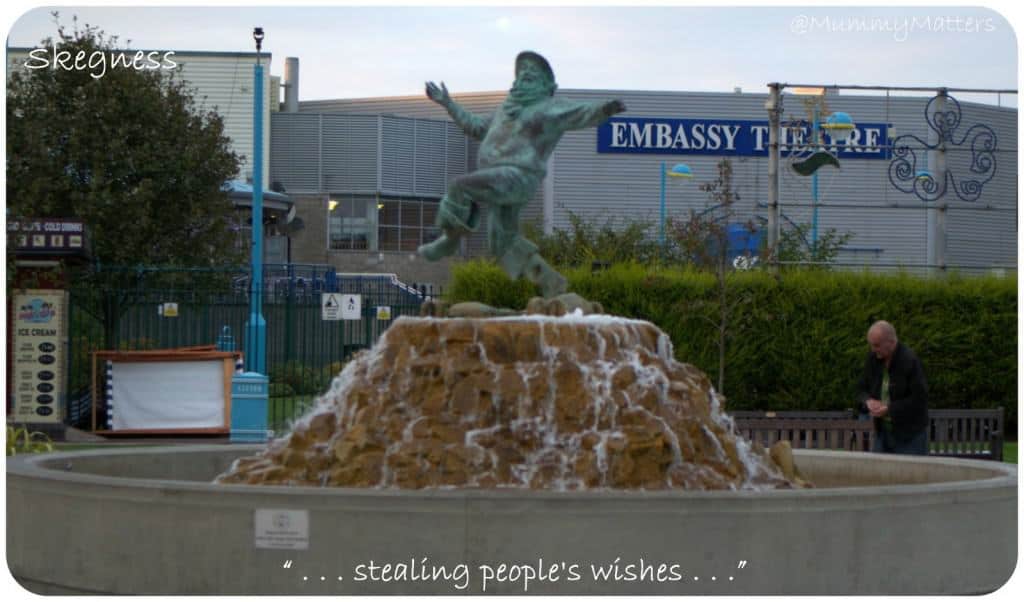 We finished our evening with a stroll through the Tower Gardens, the Beans had a quick play in the play area and then it was time to go back to the caravan to tuck them up.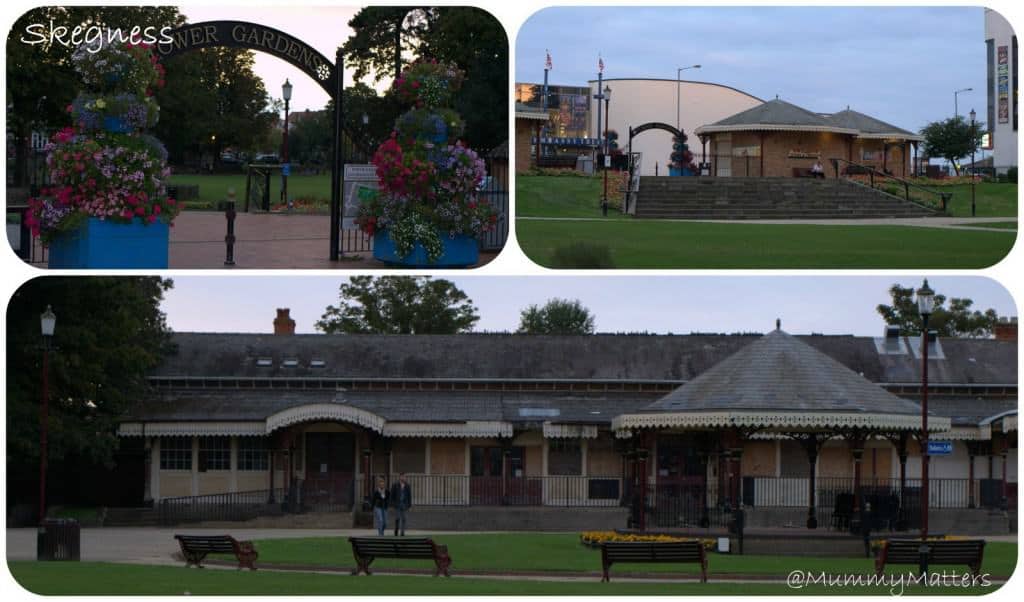 It was as we were enjoying our evening stroll that we changed our plans for the following day. Initially the plan had been to visit the Parrot Zoo the next day but Skegness had everything that we needed for a great last day together.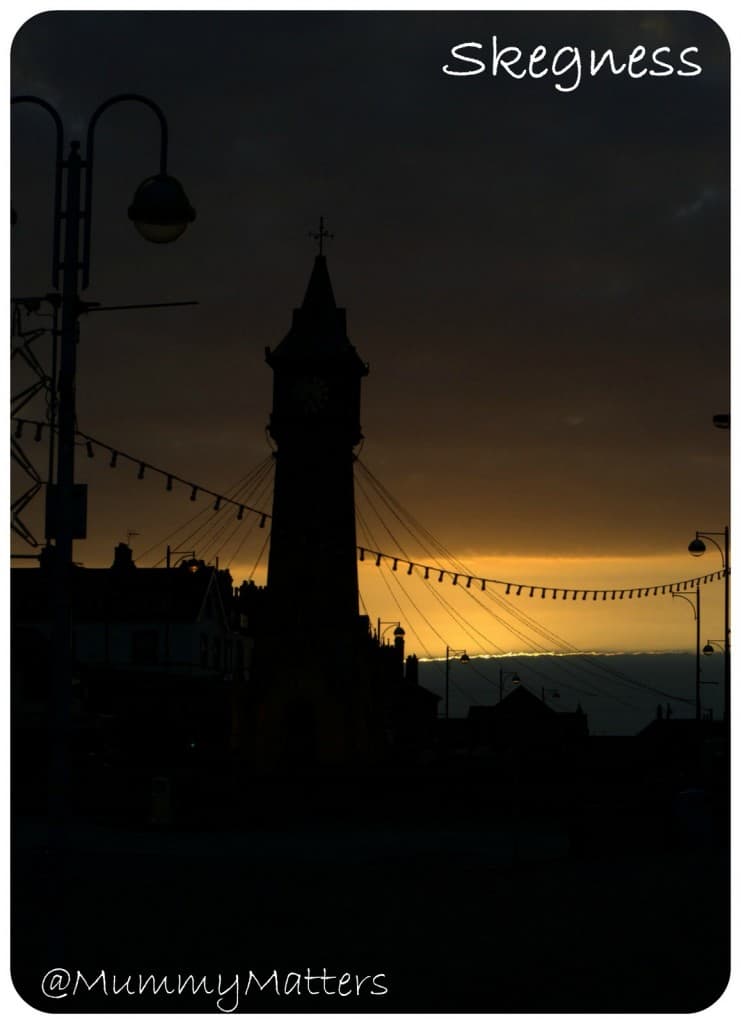 Wednesday
Unfortunately this was Little Bean's last day of the Summer holidays as she was due to start Year 2 on the Thursday so we wanted it to be a day for her to really enjoy. The sun was shining brightly so we went to the Fairy Dell for the Beans to have more water fun in the Sun.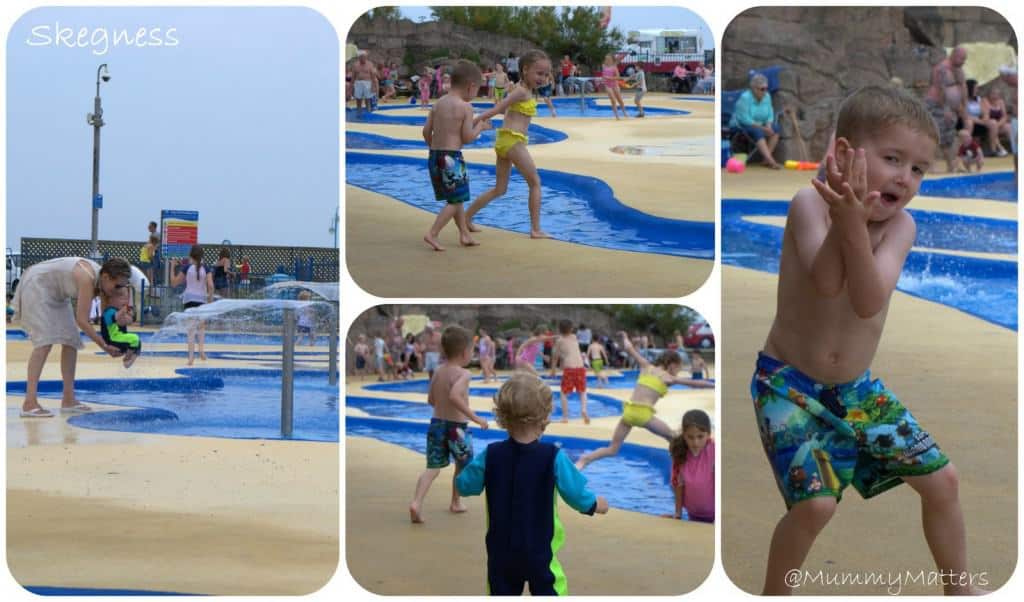 Once we had dried them off we went for a walk around the arcades, had a drink and a snack whilst watching the world go by before heading over to Boston to meet Daddy who would be taking Little Bean home to get to bed ready for a new school year.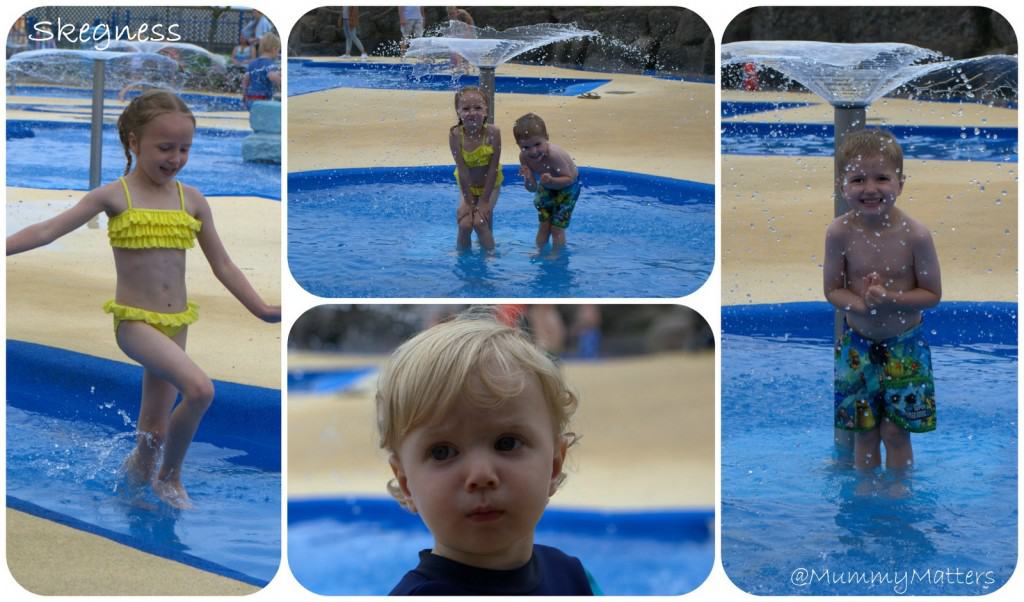 Thursday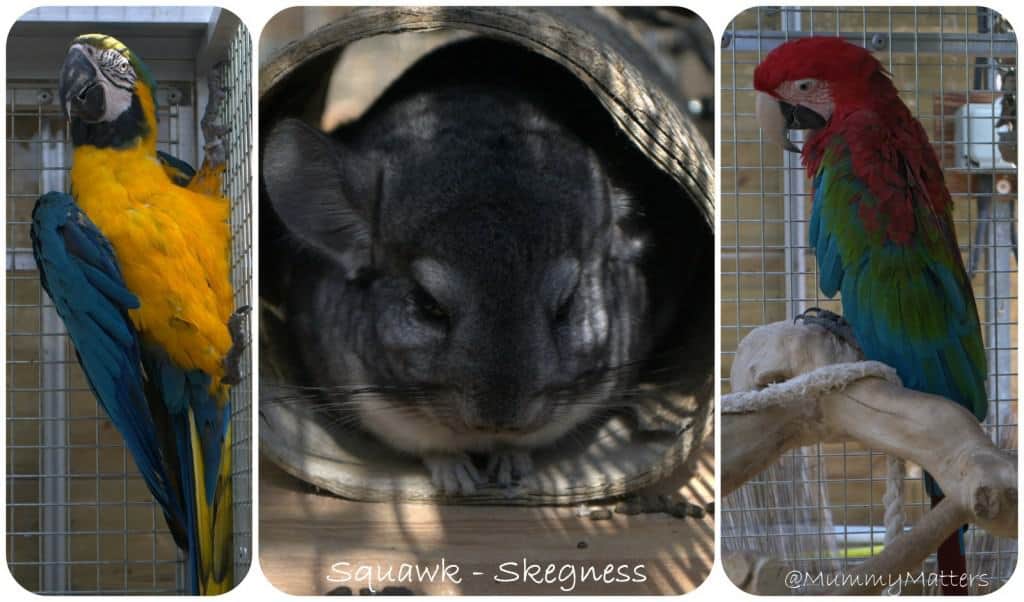 Just as yesterday was to be Little Bean's last day, so today was everyone else's last day as Beanie Boy would be starting at his new preschool the following day. Upon recommendation from MumtoC we visited Squawk on the Wild Side at Lyndhurst Garden Centre between Skegness and Burgh-Le-Marsh.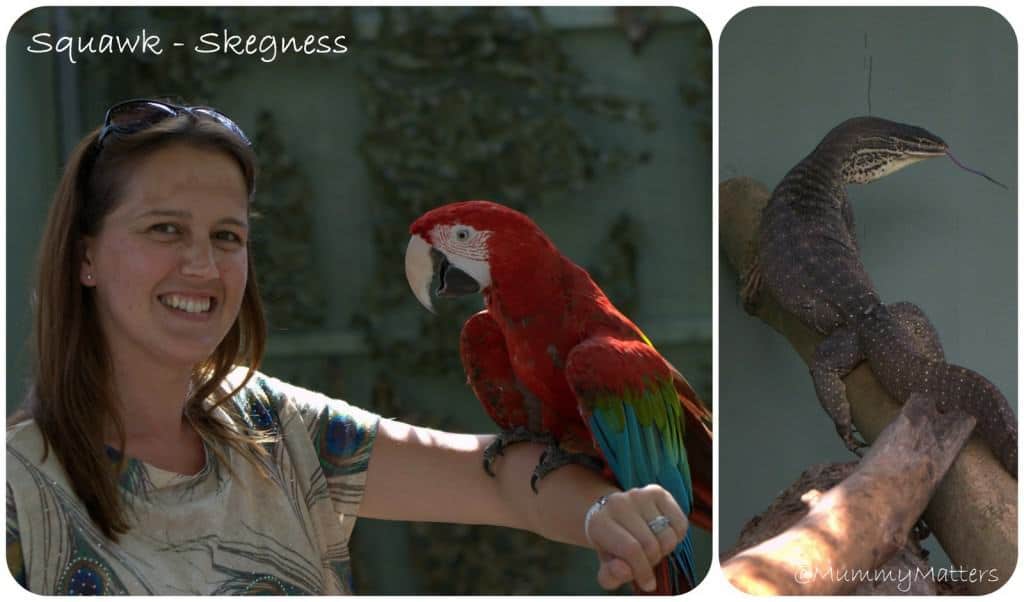 Squawk on the Wild Side is an all weather attraction for the whole family. They run live talks every hour throughout the day, 7 days a week where you can get up close and personal with Parrots, Reptiles and Mammals. You will learn a lot about all of them as well as how cruel and mindless some people can be.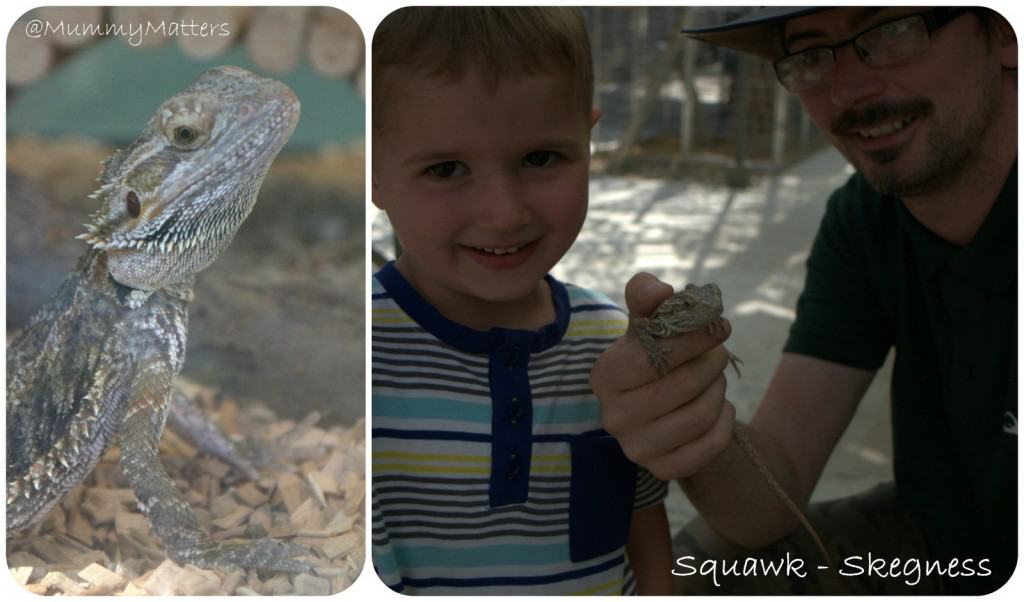 When we first arrived Beanie Boy wouldn't go anywhere near the reptiles when they were brought out during the live talk. He nervously shyed away from them but by the end Steve (Manager) had given him the confidence to touch a Bearded Dragon and a Python.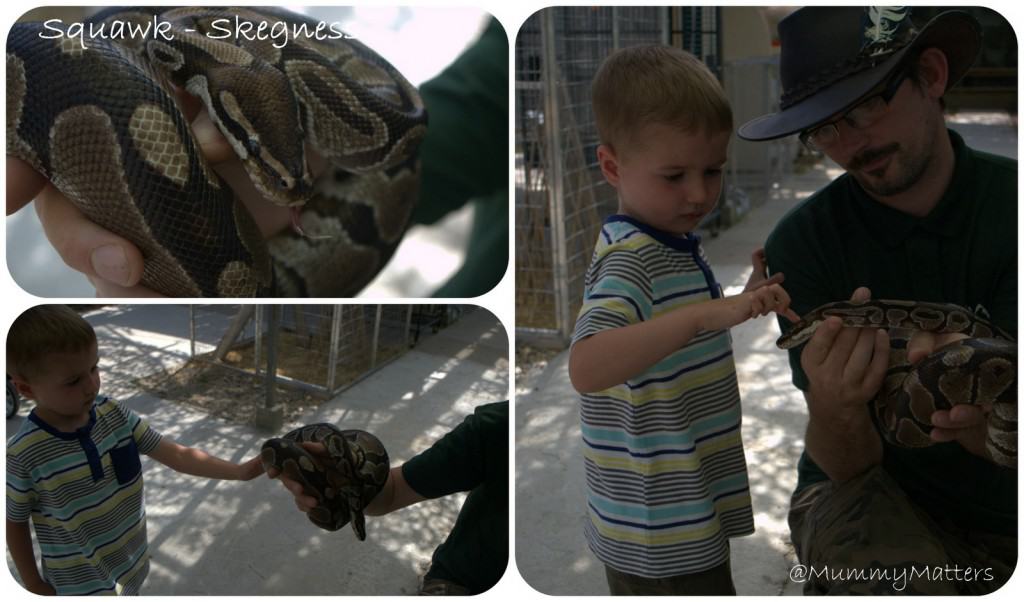 Even Jelly Bean surprised me when he came to say hello to the Bearded Dragon and even more so when he decided to stroke him.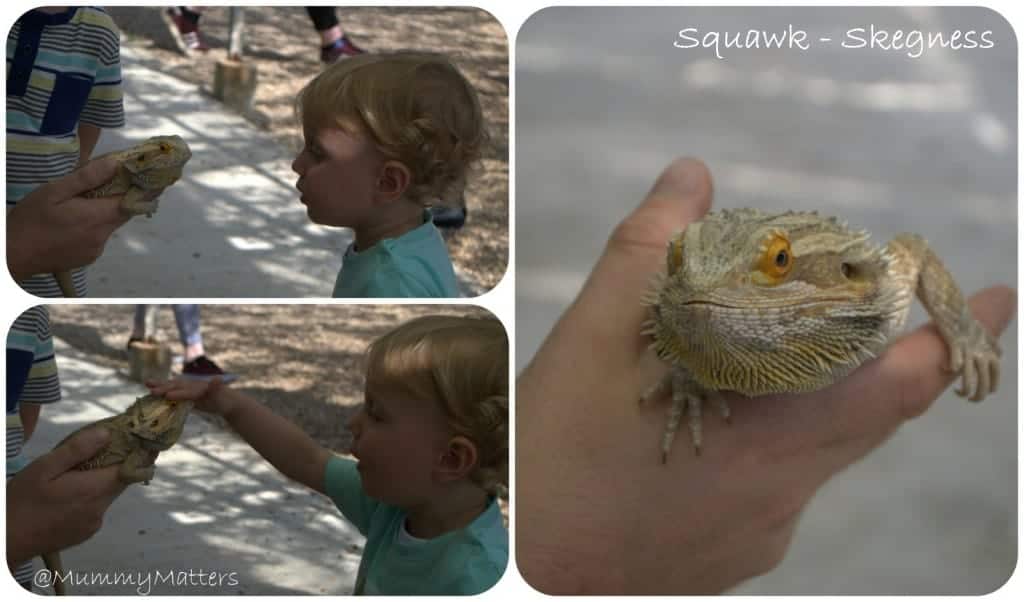 The majority of the Parrots, Reptiles and Mammals at Squawk have been rescued from people who haven't cared for them properly, who have become bored or who no longer have the capacity to care for them.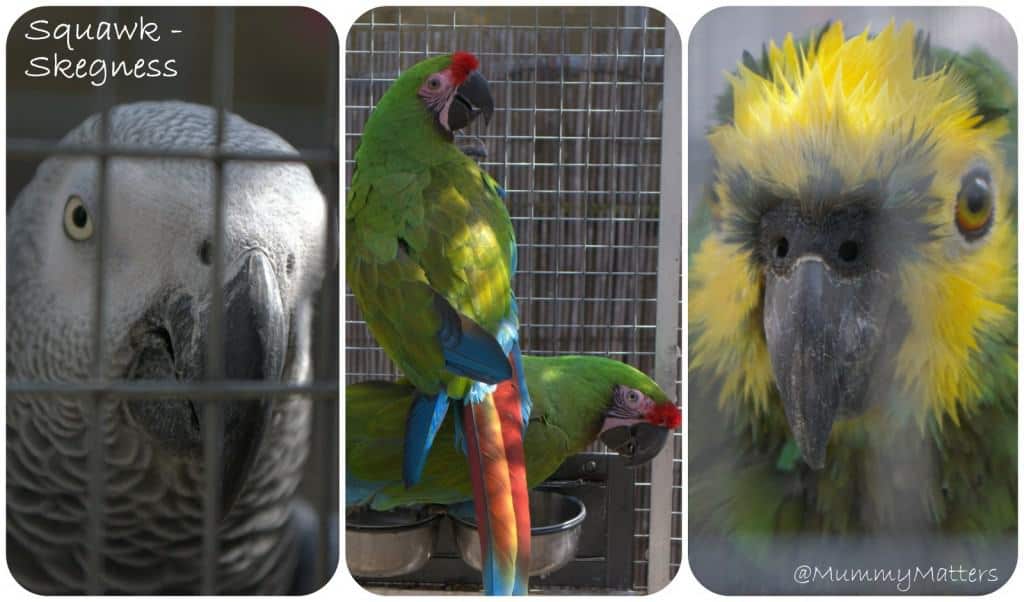 I have a real soft spot for Macaws and Reptiles so this was definitely my kind of attraction and I loved that the boys loved it as much as I did. They were particularly taken with the Macaw who spoke to you as you stood by his cage.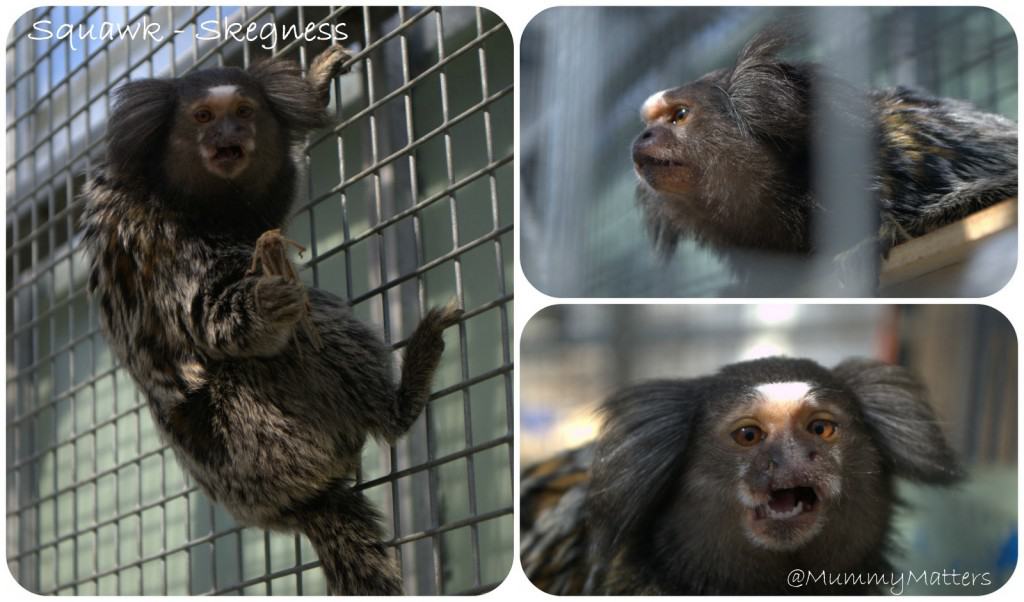 Unbelieveably the only part of our visit which turned my tummy slightly was watching the rather cute Marmosets eating live crickets. I'm not a fan of insects but I did feel bad for the cricket as he had his head chewed off.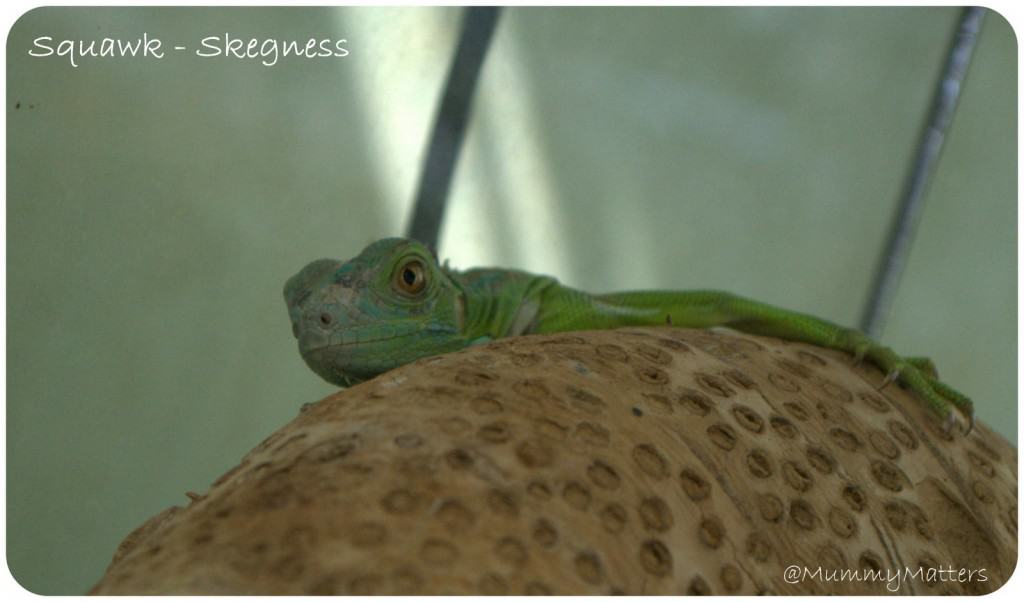 As well as the exotic birds and animals you can see in these pictures we were also able to see Chameleons, Geckos, Turtles and this rather cute Basilisk.
We had a very enjoyable time at Squawk on the Wild Side, my only regret was that Little Bean couldn't be there to experience it too as she would have loved it there so we will definitely be visiting again.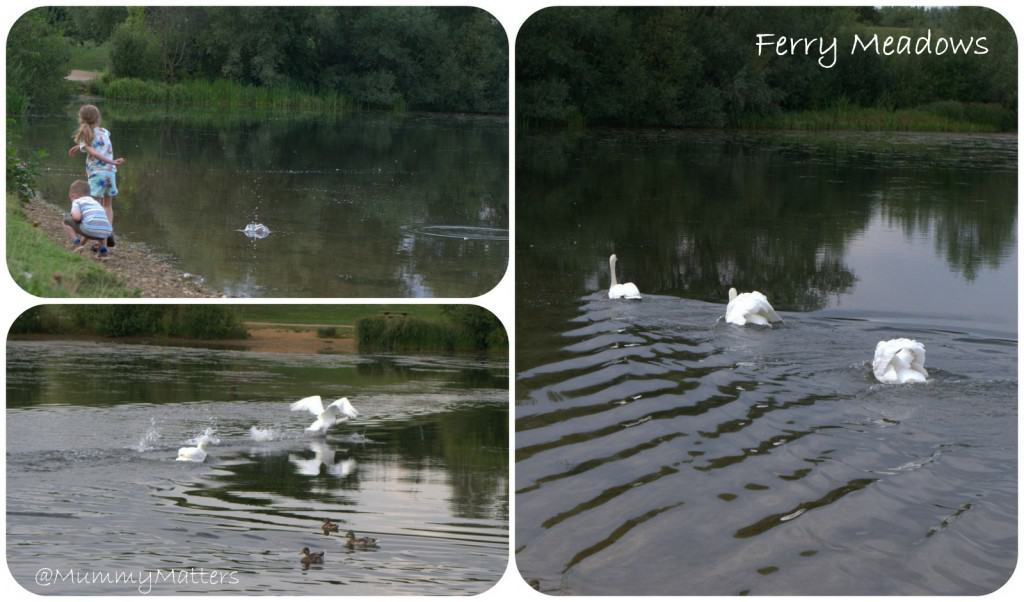 We arrived back home just in time to collect Little Bean from school and popped over to Peterborough for a walk at Ferry Meadows so that Little Bean felt she was still a part of the holiday spirit. I was pleased to hear that she'd had a great start to the new school year and was looking forward to going back again the next day.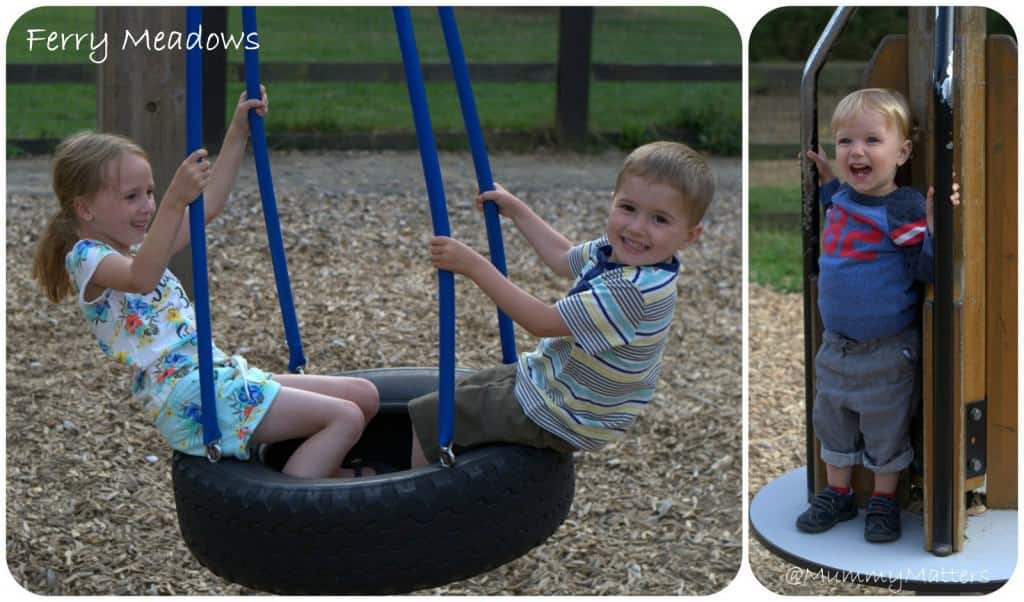 It was lovely to see the smiles on their faces as they hurtled around the play area and even thought it had only been for a day, Beanie Boy had definitely missed his big sister.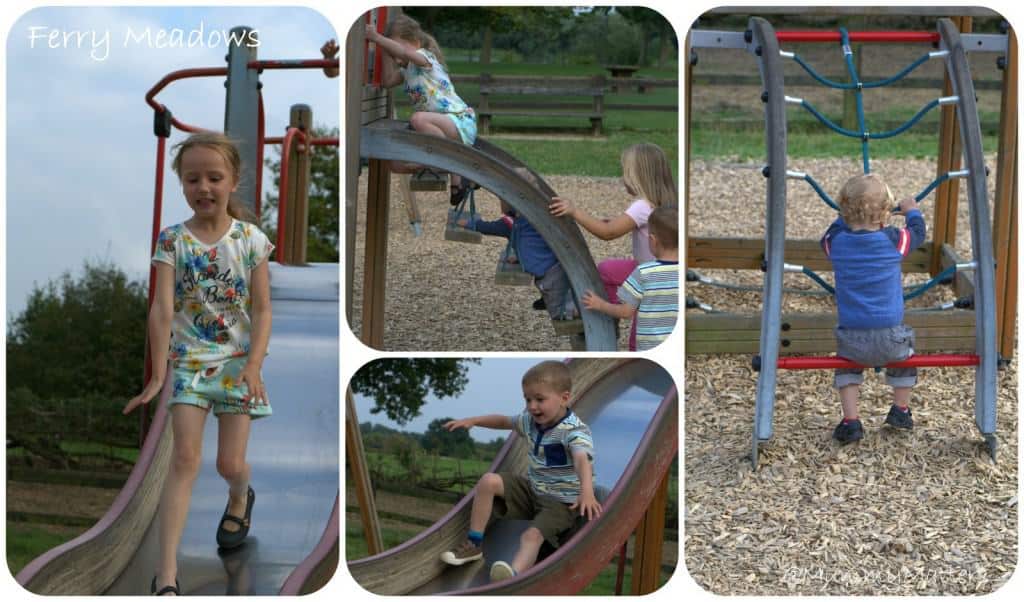 The Beans had lots of fun in the park, even Jelly Bean was attempting to scale the climbing frame. It would appear my baby is definitely no longer a baby!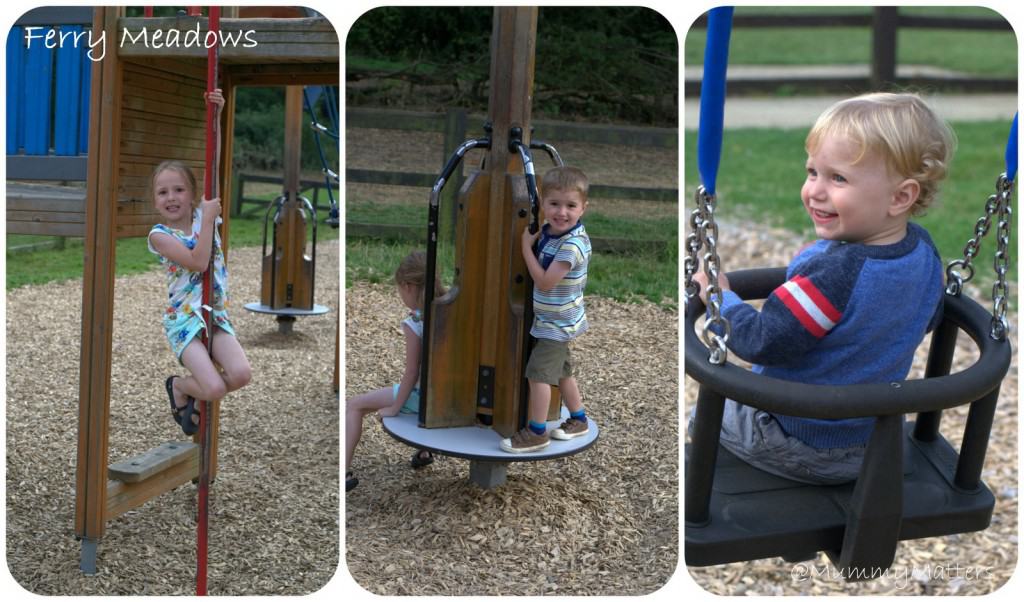 When the time came to head back to the car, we spotted a couple of dog walkers that we recognised being Nanny and Grandad with Georgie.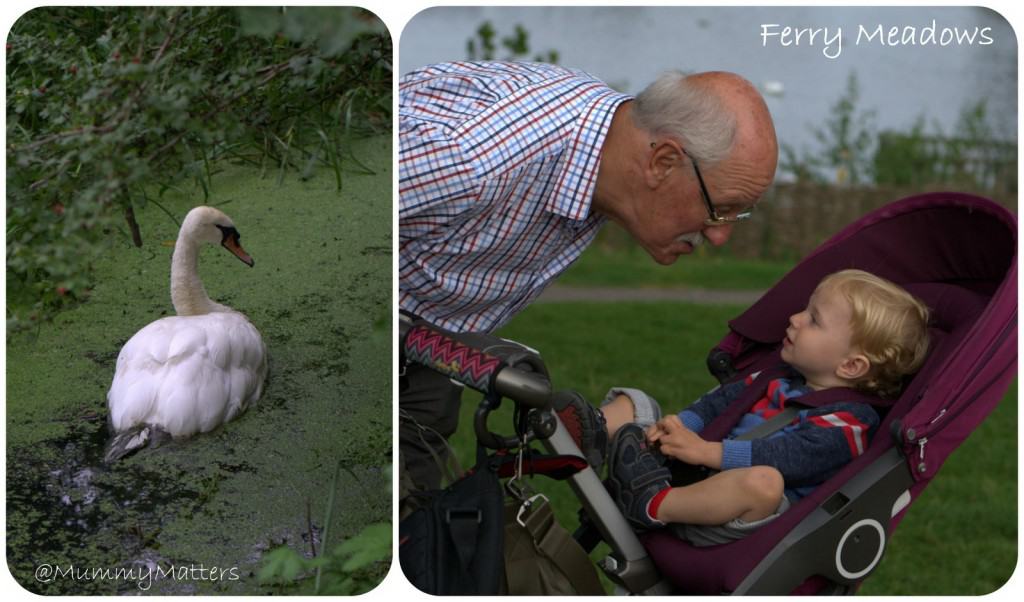 And just like that, the Summer holidays were over.