For those of you who didn't already know it, today is World Smile Day and Primula Cheese are launching a new campaign working with Make-A-Wish® UK to raise funds to help grant magical wishes to seriously ill children. Last night, I, along with the majority of the UK tuned in to watch the Pride of Britain Awards. Now if that doesn't make you sit back and appreciate what you have then I don't know what will. I know that I kissed and hugged my Beans that little bit closer before I went to bed as a result of watching.
Throughout October and November, Primula Cheese will donate 20% of the profits from the sale of their special 'Just Say Cheese' tubes sold to Make-A-Wish UK.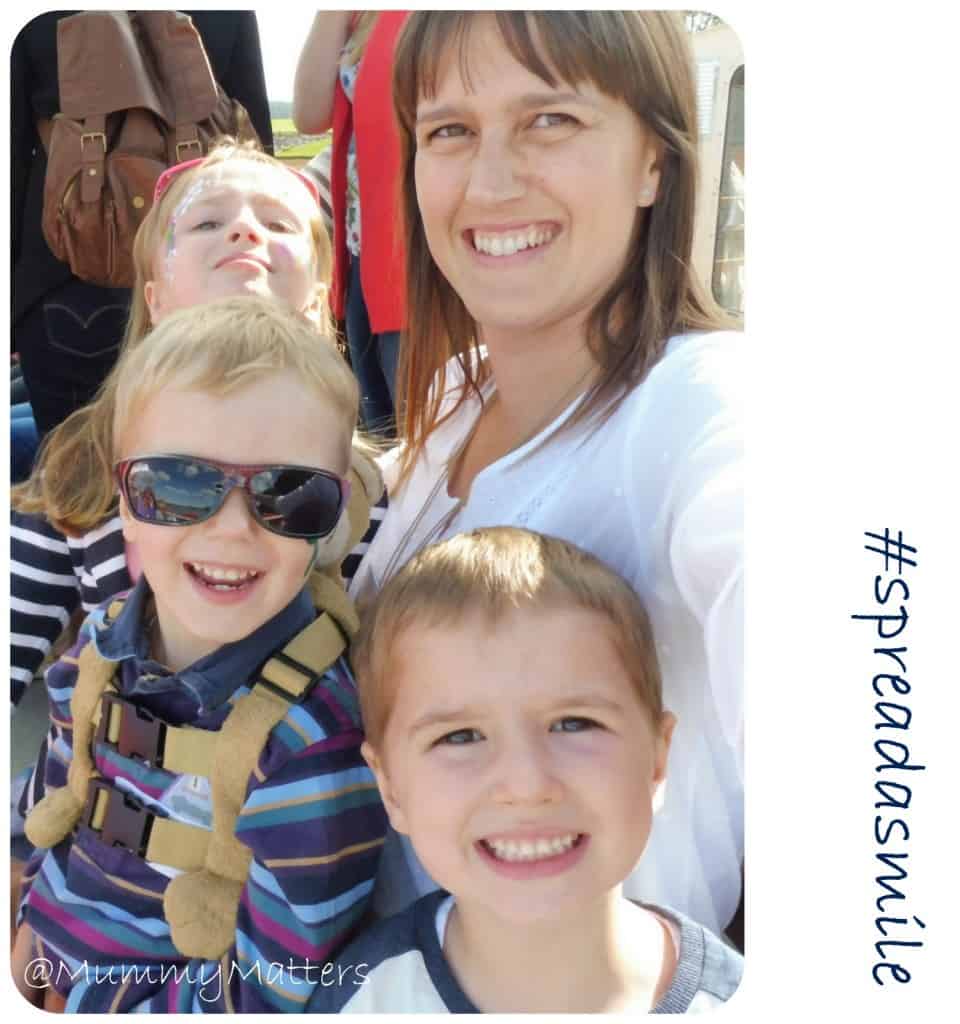 These little monkeys are the reason I have for smiling every day, from the moment that I found out I was pregnant with each of them I have smiled. As with all children, there are the days that they drive me potty and yes they make me cry but at some point each day I guarantee they will make me smile. The Beans all have big personalities and a wicked sense of humour, they are cheeky and spend a lot of their time laughing, sometimes together (often at each other's expense), we play together, we dance together, we spend a lot of time outdoors together and that's the key word – together. That is exactly how I envisioned my family when I saw those little lines on the pregnancy test. I know in time my Beans will grow and one day fly the nest (I'm not even going there yet!!!) but for now I'm grateful for the time we do have together.
Some families don't have the privilege of staying together through serious illness. When you plan your family, you hope that your children will live a long and happy life, that they will outlive you and go on to have families of their own but sadly that isn't to be for everyone. Make A Wish bring joy to children at a time in their lives when all hope seems lost. By purchasing a special 'Just Say Cheese' Primula you can help to put a smile on a child's face, it really is as simple as that!
I really think this is a great opportunity to raise money for a worthwhile Charity so I'm hoping some of my fellow bloggers will help to Pay It Forward and spread the message far and wide by telling me and their readers about what or who makes them smile?
Will you please join me: Mummy of Two plus One, Polka Dot Family, Mummy From the Heart, Mummy's Little Monkey, Babes About Town, All Baby Advice, Life Unexpected ??