Come on Mums and Dads, please share your secret, how do you do it?  How do you manage your time, how do you ensure that all the important things get done and not forgotten?  How do you keep on top of the cleaning, the washing, the ironing, the letters and emails that need responding to, the shopping – how do you do it?
In the years before children I was always very proud to put organised as one of my main skills in life, I used to feel quite happy to be compared to Monica from Friends because I had a system for anything.  In the workplace, systems were 'my thing' if something needed sorting out into a more organised, time efficient manner – I would be the one to put a new system in place.  My department ran like clockwork, no deadlines got missed, no pieces of paper went missing – it worked!  But it would appear that when Little Bean moved into my womb, my brain moved out of my head!  I'm not too sure where it went but if anyone finds a dusty old thing sat in the corner somewhere, it hasn't escaped from some secondary school science block – it belongs to me!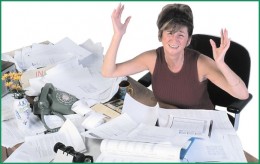 Every morning I wake up feeling ready to take on the world (for about 2 seconds) and then my goldfish syndrome kicks in and I can't for the life of me think what I needed to do.  I have written lists upon lists of things 'to do' but do I know where they are?  No!  I have put them as reminders in my phone, but my phone is a bit hit and miss, sometimes it reminds me, sometimes it doesn't – I guess I'm not the only one who has off days.  As it the case often with children, they don't run to the schedule that you would like so although I might start the day with a plan of action, it doesn't always work as I had planned.
Before children, I loved my sleep, i would be in bed around 10pm and wake up around 7.30am but now I'm lucky if I'm asleep before 1.00am and I'm still awake by 7.30am.  The moment my head hits the pillow, all the things I need to do start jumping into my head and then I start stressing myself out about the things I have missed, what I need to do the following day and so on and on and on!  I've tried writing them down but for some reason it still doesn't work.
Suggestions on a sticky note please, a postcard I could lose!