All Hooked Up with Command – Damage Free Hanging!
Despite having three brothers Little Bean is very much a girly-girl, she loves everything pink and purple and when it comes to her bedroom the girlier the better. I LOVE it!!! I get to indulge my girly side (which doesn't happen very often). The growth in popularity of bunting hasn't gone amiss in our house either so when I spotted some pretty bunting for LB's bedroom I couldn't resist. I got it home and excitedly went to her bedroom then stopped in my tracks. How was I planning on getting it to stay on the walls??? I didn't really want to knock nails in the walls all the way along. The walls in our four year old home are pretty rubbish. The moment you knock a pin into them, the plaster falls off.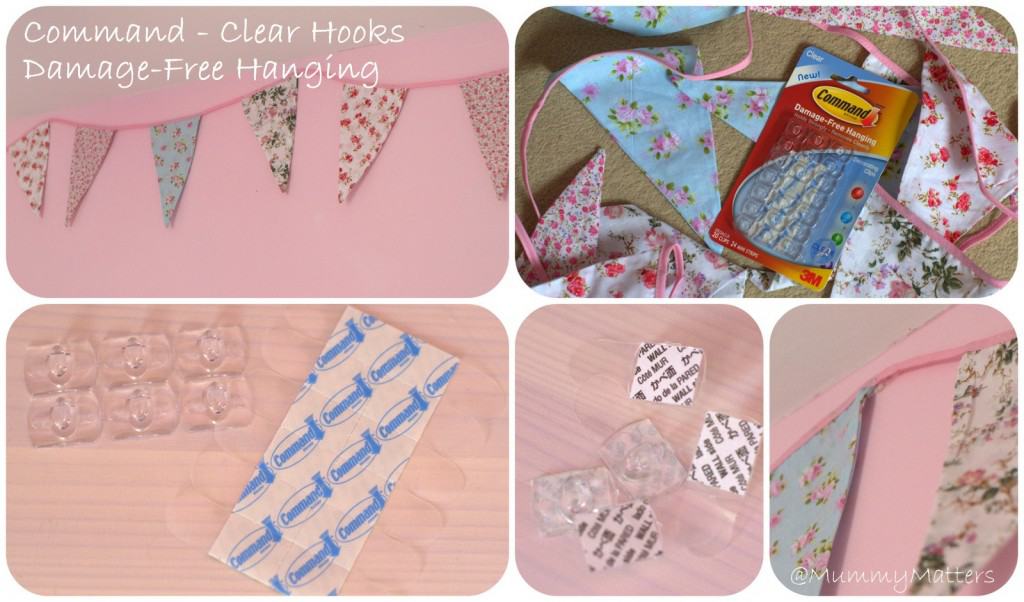 Thankfully Command came to our rescue with these fab clear hooks from their Damage-free hanging range. So simple to use they come with stickers which even tell you which side goes to the wall and which side to the sticker (and yes I still managed to stick one on the wrong way around!) once on the wall if you change your mind it's not a problem, there is a little tab at the bottom which you can pull gently and it will remove the sticker WITHOUT damaging the wall.
The hooks come in varying sizes and have an impressive load bearing weight but since the bunting is only very light I was able to select the smallest hooks which blend into the wall completely just leaving the impressive effect of the bunting and a great big smile on LB's face.
We were also sent a selection of other hooks which are slowly making their way around the house as well as some fab picture hanging tabs. We have already bought some of these ourselves to hang pictures in the hallway.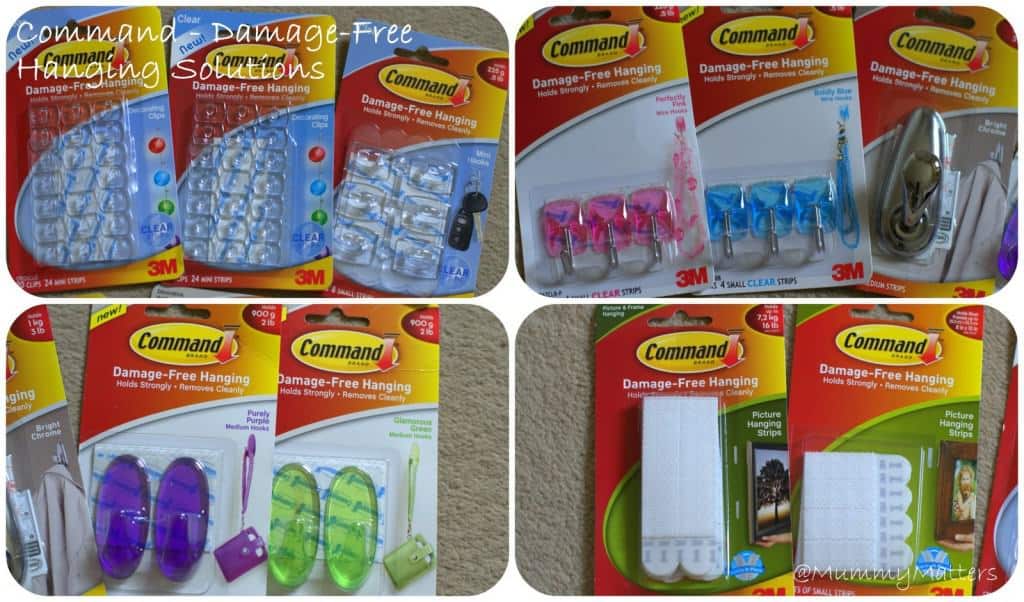 Hooks come in all shapes, sizes and colours – they are easy to put up and even better, they stay up! Well, until you decide to take them down of course and even that is simple too. When it comes to buying the right hook or fixing for the job the packs are really helpful because they tell you on the top right corner the load capacity. What could be simpler?
DISCLAIMER: We were sent the above Hooks and Fixings for the purpose of this post. All words, images and opinions are my own and may not be copied without my permission.