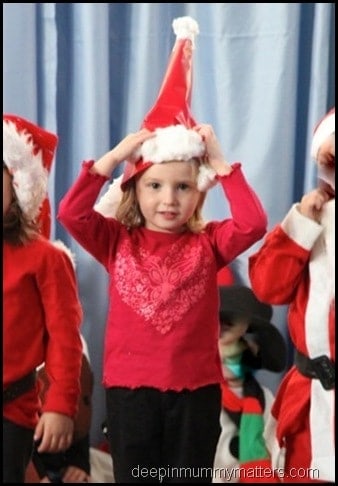 Have you started Christmas shopping?
I can't believe that Christmas is less than 10 weeks away already, so much to do so little time! In the run up to Christmas I'm hoping to re-decorate the children's bedrooms (they all need to swap rooms to make way for Jelly Bean's arrival in January), I need to redecorate the dining room and find some really good storage solutions AND I need to think about Christmas shopping. I bought my first three presents last week, one for Hubby, one for my Mum and one for a friend so at least I've made a start.
I'm hoping this year will be a little easier with regards to buying presents for Little Bean as she is that bit older and can actually give us more indication of what she would like rather than me and Hubby second-guessing what she wants and then failing miserably!! Of course I don't mean that she will get everything she points out in the ad breaks on morning TV "Mummy cool, I want that one". What I have done this year is started to collect up all of the Christmas Gift Guides that are starting to appear in the shops and then I give them to Little Bean and tell her that she is allowed to pick 3 or 4 items from each book and then we are going to cut them out and stick them onto a letter to Santa so she gets to do a bit of crafting too.
One toy which I think has to go on my Christmas shopping list this year is the Baby Annabelle from Argos as she absolutely loves her baby dolls and keeps reminding me that such and such a friend has one or "that's the one I was telling you about" every time she looks through the Argos catalogue. I think I will have a proper little Mother Hen on my hands with this one. Mind you, I've spotted that they have money off them right now so that could be on my shopping list for this weekend. Any recommendations for the best one?
Now Beanie Boy is a different kettle of fish altogether, he is only 2 and so he wants just about every toy that he can lay his eyes on so I have to do a little more thinking for myself here. In the past I have often bought from the Chad Valley range as they have some great quality toys at an affordable price. I think he would quite like the My 1st Laptop or perhaps the 2-in-1 Magic Writer. Click here for Chad valley to see if anything takes your fancy? What presents have you found to be successful for your 2 year old boys? With the new baby on the way, I get the feeling I will feel less and less inclined to go Christmas shopping as the festive season approaches so perhaps internet shopping will become my friend this year!!
DISCLAIMER: This post was written on behalf of Argos. All words and opinions are my own.