Happy 7th Birthday Little Bean xxx
Another year has passed and our little girl is turning 7 years old. I remember people telling me when I was pregnant to soak up every bit of their childhood as they grow so quickly but I didn't realise how true that be.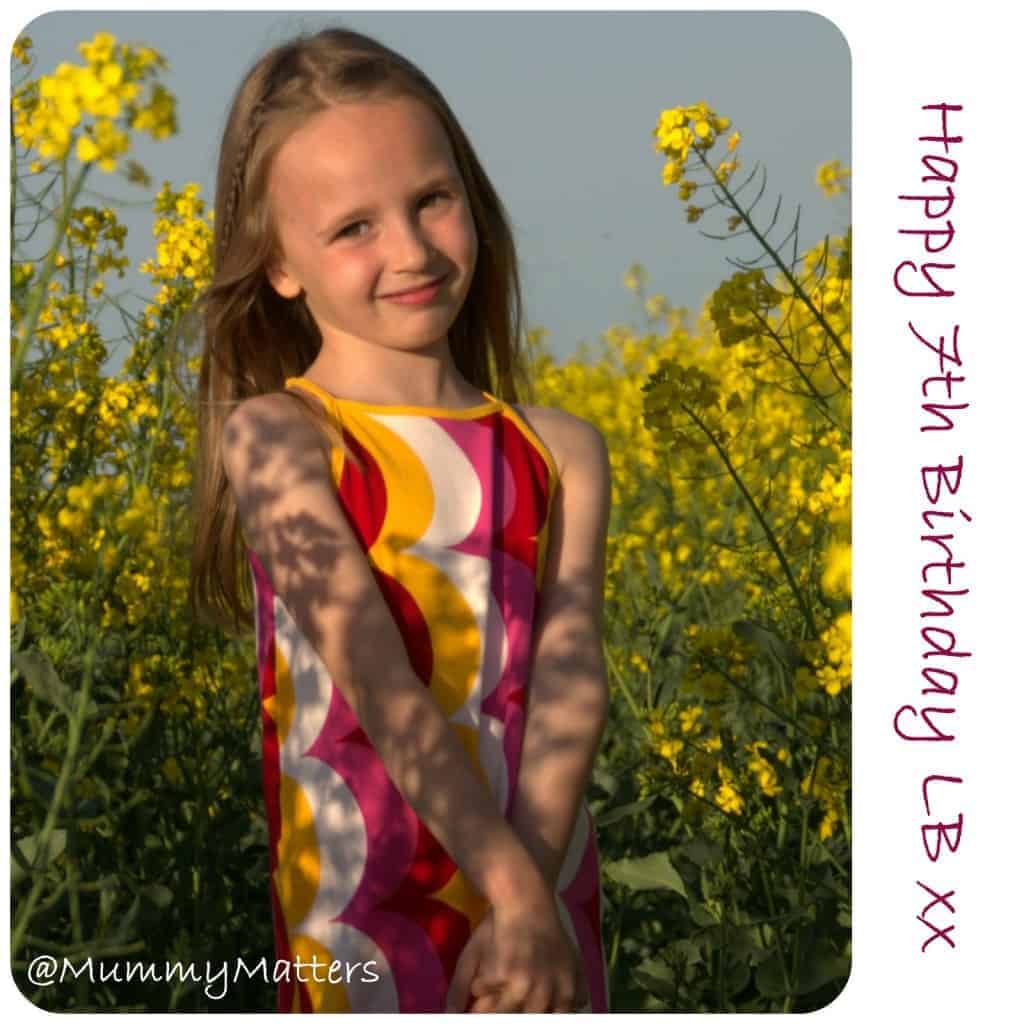 Little Bean is a Gemini, the sign of the twins and she most certainly is a split personality. On the one side Little Bean is the sweetest, kindest little girl with a big heart. She notices all the little things and tries to help out wherever she can, she has a great sense of humour, she's smart and tenacious. She is fiercely independent (much like her Mummy) and has a very caring nature. On the flip side, she is all of these things and so much more but only when she wants to be and on her terms. Little Bean will always be our special little lady, our Princess. She was my first baby, Hubby's first (and only) daughter, the little girl we both wanted so much.
Today Little Bean is celebrating her birthday with her friends at a Jewellery Making Party which she is very excited about. She chose a 'wild animal' theme because she loves to watch Deadly 60 and other nature programs, if she doesn't end up working with animals I will be VERY surprised.
Being Mum to a daughter isn't always the easiest, we clash A LOT but that doesn't mean that I love her any less, it does mean that it hurts so much more when we do but nothing will stand in the way of my love for her and I do love her drive and determination. Just like me she LOVES her dance music and can often be found in her bedroom learning moves to a dance video or trying to teach her younger brothers to dance. She reminds me of the times that my cousins and I would make up dance routines together. She loves her brothers very much even though she doesn't always show it, I'm 99% sure that if they were in trouble and needed her she would be there like a flash. She has my 'mothering' nature and loves young babies and toddlers, she is like a magnet for them.
As Little Bean enters her 8th year, I will think back to so many amazing memories from the past 7 years and at some point I will definitely shed a tear of pride and joy at our beautiful Little Bean xxx
We love you to infinity and beyond xxxx