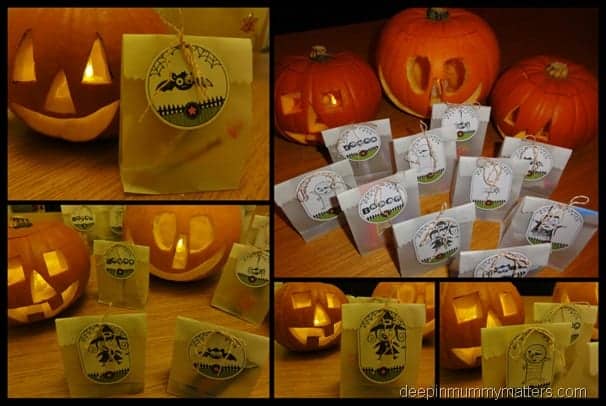 Halloween Crafts from Stampin Up!
Do you remember by post from a few months back where I went for a 'How To' class with Little Bean and Stampin Up!? We had great fun then as it was my first real attempt at Stamping crafts (despite the fact that I work in a craft shop!!). Well in case you had forgotten Halloween is just around the corner and so in true festive style we have been have some crafting fun courtesy of Stampin Up! again.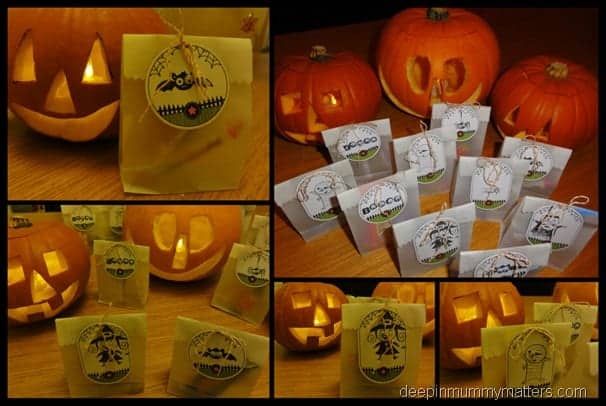 Today we have been making little bags of sweets ready to hand out to those kiddies who are bound to come knocking on our door. Stamping crafts are so easy to do, they are perfect for entertaining the children and I'm pleased to say that our children love doing crafts just as much as I do. Even Hubby likes to get stuck in, although he does get a little competitive with the children and doesn't like it when their 'works of art' aren't quite as perfect as his!!!
Making our Halloween sweetie bags was really simple, we were given a special Halloween pack of 6 wood mounted stamps, 10 glassine bags with die-cut edges and 20 double sided printed tags for decorating including pumpkin/white baker's twine and 50 googly eyes, a black stamp pad and glue dots. This was the Ghoulish Googlies Wood-mount Bundle for £18.50 (excl. glue dots and stamp pad) from the Autumn/Winter 2012-2013 Catalogue.
The children began by pressing their stamps onto the stamp pad and then printing their designs onto their tags. They could have used their pens and pencils to colour their designs in but as they were feeling lazy ghoulish they decided that black was the only colour that would do for Halloween.
Once the tags had been decorated we filled the bags with sweets, tied the twine onto the tags and stuck them to the front of the bags with the glue dots. I have to admit they do look very impressive and I'm sure our trick or treaters will be very happy with them!!
Of course, you don't have to stick at just decorating tags for Halloween, Curly got creative with his drawings and decided to use the stamps to add further detail to his creations.
DISCLAIMER: We were sent the Ghoulish Googlies Wood Mount Kit from Stampin Up! for the purpose of this post. All words, images and opinions are my own and may not be copied without my permission.