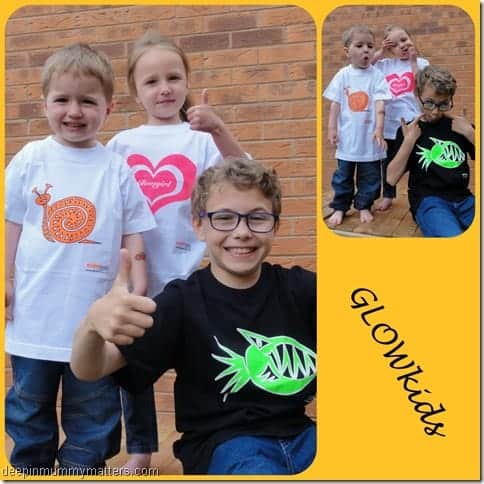 GLOWkids – High Vis Clothing for Kids
Parents will sympathise with me if they have ever taken their children to an adventure playground, during busy periods it can be really difficult to spot them amongst all the others as they chase around. Working Mother Caroline King came across this problem and decided to do something about it, she designed a range of High Vis clothing for kids in cool, funky designs that they will be more than happy to wear. I was asked if our brood would like to try out the t-shirts to see what we thought to them, they each chose their own t-shirts and they think they are 'well-wicked'. Little Bean and Beanie Boy's are a little on the large side but they are both quite small for their age.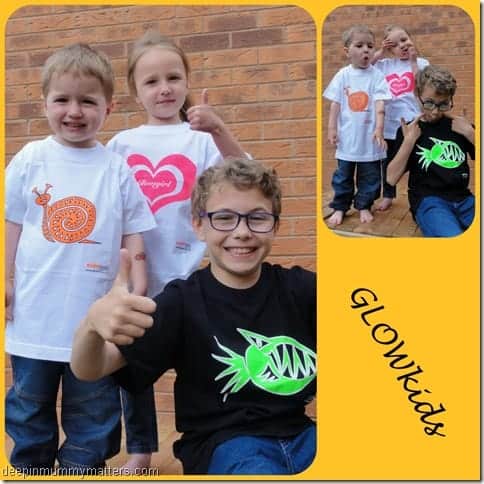 As a parent I am really pleased with the quality of the t-shirts, they feel thick, not flimsy and the designs are on the back as well as the front. There were plenty of cool designs to choose from in t-shirts and hoodies, they are available for children aged 3-13 years.
With the summer holidays fast approaching I would definitely recommend GLOWkids to help you keep your kids safe and easy to see!!
If you want to find out more about the range you can visit www.GLOWkids.co.uk
Follow them on Twitter and/or Like them on Facebook.
DISCLAIMER: We were sent three GLOWkids t-shirts for the purpose of this post. All thoughts and opinions are my own. You may not copy any of my work without my permission.