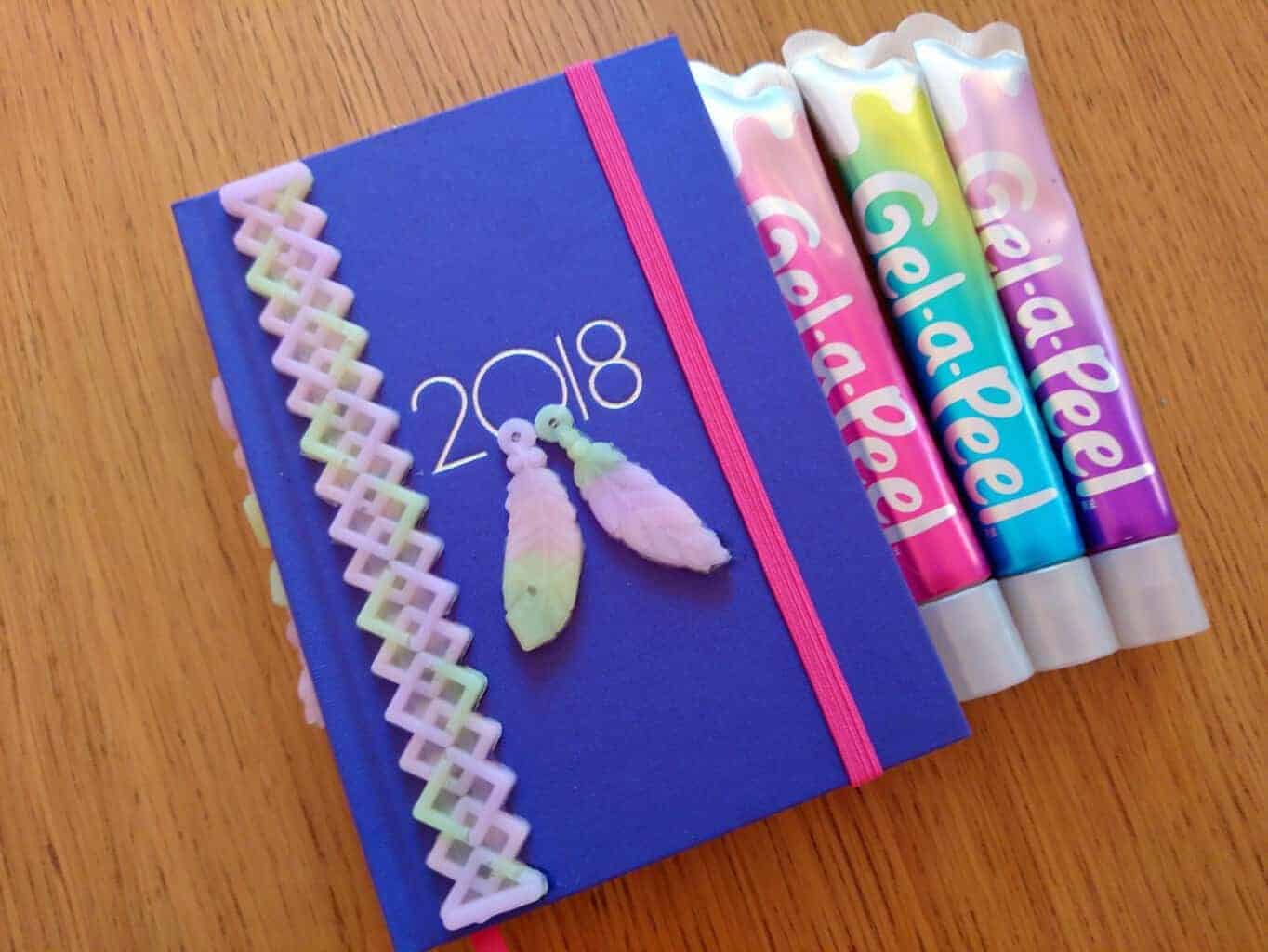 Gel-a-Peel Design a Diary
We were first introduced to Gel-a-Peel last year and it has become a favourite crafting product for Lillie. She has pretty much all of the colours available now and can often be found sitting quietly at her desk designing a new creation. For the most part, she creates cards with them to give to her friends but she has also made jewellery for herself and lots of smaller pieces for her beloved dolls.
The Challenge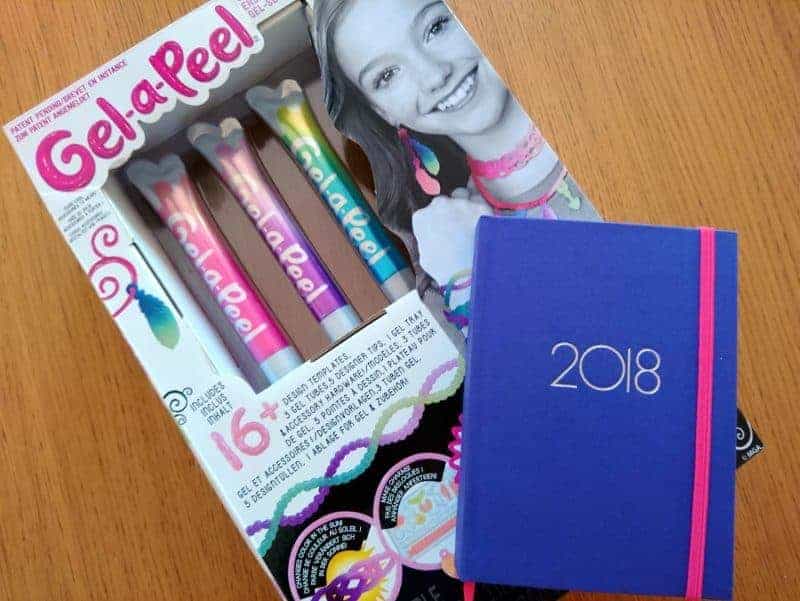 A few weeks ago we were challenged to take part in the Design A Diary challenge with Gel-A-Peel. In order to take part, we were sent the new Gel-a-Peel colour change pack together with a fabric covered A5 diary. Ordinarily, I would have handed the challenge over to Lillie to complete but she has been very busy of late with extra-curricular activities so I decided to have a go at this one myself.
What's in the pack?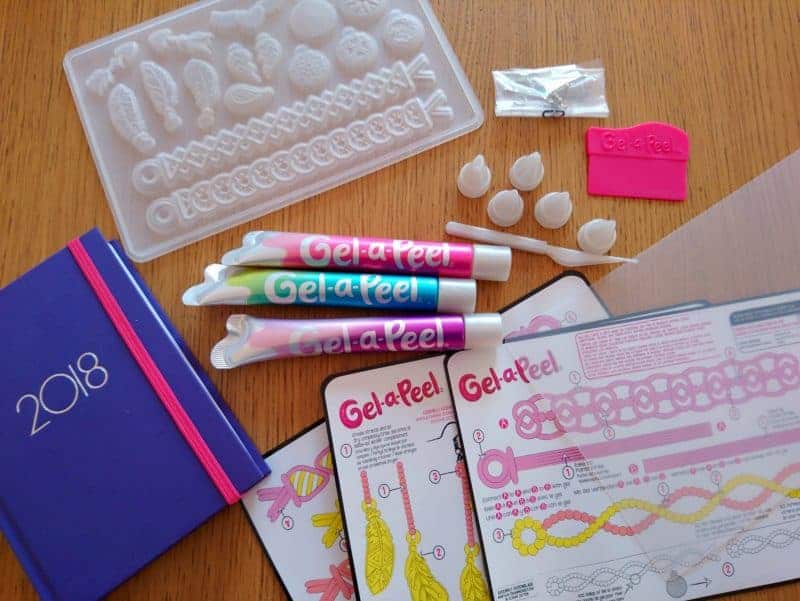 Once you have fought your way into the packaging and avoided card cuts to your fingers, you will find;
3 gel tubes
5 designer tips
1 gel tray with 16+ design templates
1 gel drawing sheet plus 3 double-sided design sheets
1 pair of earring hooks
gel tube cleaning tool
Squeegee tool
How to create with Gel-A-Peel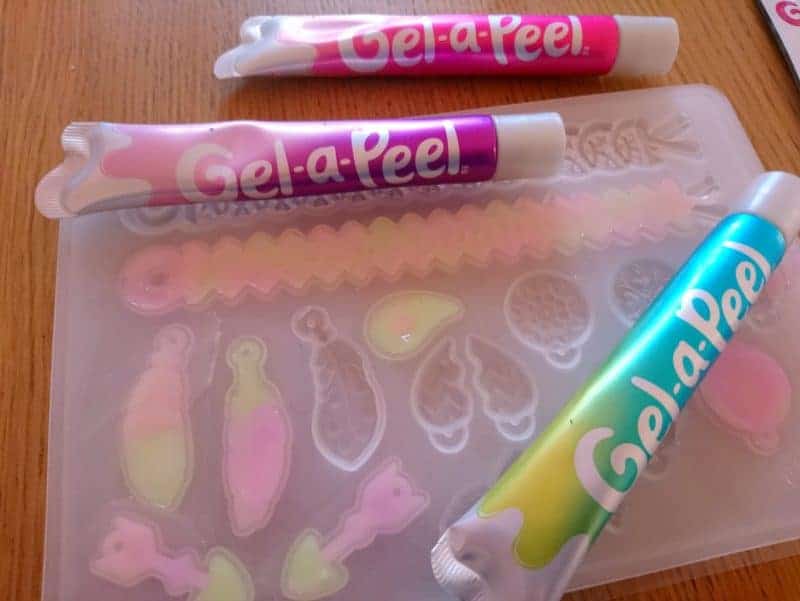 You have a number of options to create with Gel-A-Peel, obviously, you can just go freehand if you are arty and have a steady hand, it's a bit like icing a cake. There are 5 gel tips in the pack, 3 round tips which can create a beaded effect, a solid line or freehand shapes like flowers, a star tip, a raked tip which creates a shell type ribbon effect. You can put the tip-off a tube you were using onto a new tube and draw, gradually the colour will blend from one colour into a new colour for a pretty effect.
The gel tray has 16 design templates which create impressive shapes, you simply squeeze the gel into the trays and look through from the underside for air bubbles. Using the cleaning tool you can swirl the gel around to displace air bubbles for a full design and then use the squeegee tool to scrape away the excess gel.
Finally, you can place the design sheets under the clear drawing mat and copy the designs which show through and then leave your designs to dry thoroughly. We tend to do them one day and take them out the next day to ensure they have dried all the way through which always gives great results.
Peeling your designs
When the designs have dried fully you can peel them carefully from the drawing mat or use the cleaning tool to carefully lift them from the design tray and then gently pick off the excess gel with your fingers.
Creating my diary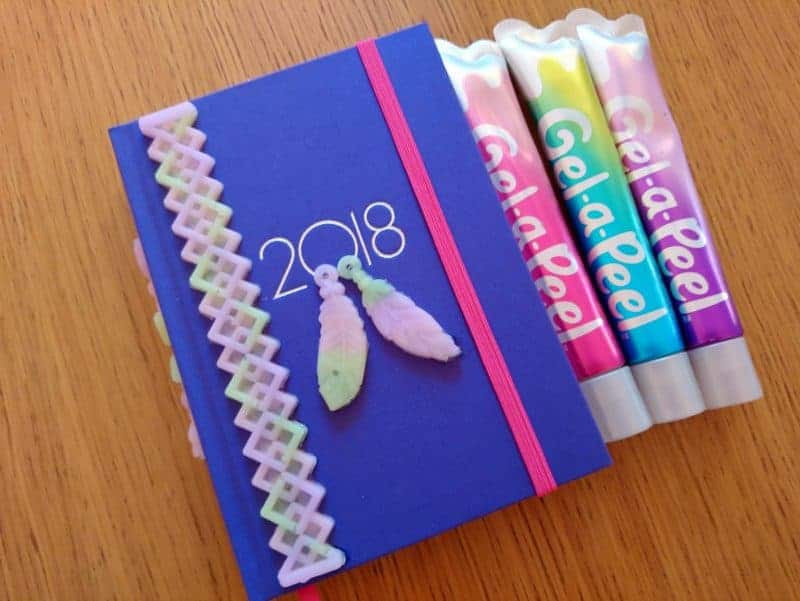 I really liked the design tray which came with the colour change gels, it has feathers, mandalas, hearts and arrows. I decided to use one of the bracelet designs to create a decorative edge on the diary and then created two feathers which I have glued over the '0' of 2018 to make it look like they are hanging from it. I then stuck two arrows facing each other onto the spine of the diary.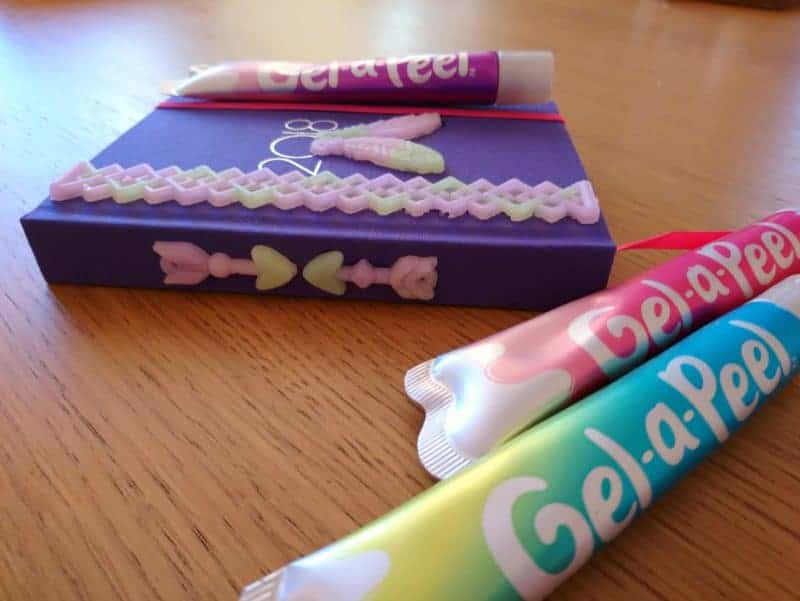 I did make a couple of other shapes but felt that the diary look 'overdone' so I decided not to use them on the final design. I prefer simplicity and think it looks great, the colours work well against the fabric. I used Gorilla Superglue to stick the shapes to the diary but you could possibly use the gel to stick it just as easily.
DISCLAIMER: We were sent the Gel-a-Peel kit and diary for the purpose of this post. All words, images and opinions are my own and may not be copied without my permission. I have not been instructed what to write.