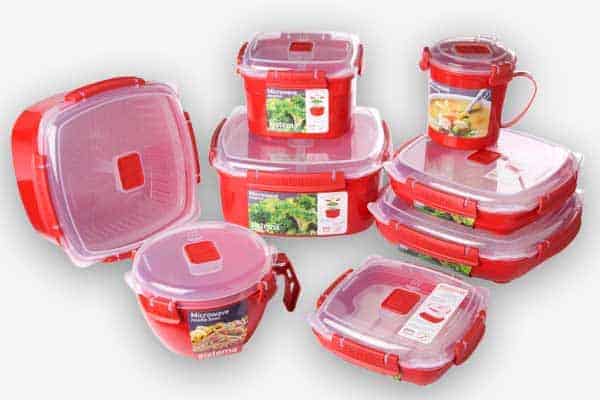 Once upon a time I would have laughed at the thought of calling myself a 'foodie' but slowly over time I have actually begun to enjoy food and food preparation. Baking has always been my biggest passion but with the help of some great cookbooks and some REALLY great appliances I'm really being to enjoy cooking. Here is a roundup of some of the latest gifts you might like to consider for the foodie in your life no matter whether they are man, woman or child!
Sistema Storage Boxes
If, like me, you have a habit of over-cooking for your brood don't just throw it away or give it to the dog. Store it! With children this is a great idea because you can bulk cook and store in single portion sizes for the children or for yourself so that when time is in short supply or you find yourself cooking for one you can just grab a tub out of the freezer, stick in the microwave and you have yourself one lovely home-cooked meal with half the hassle. Sistema boxes are great because they do a box for just about anything you can think of and they are all in really funky colours. With prices starting from as little as £2.90 for a slimline sandwich box (which I used for Beanie Boy sized portions) you can be sure you won't be breaking the bank.
Available from Amazon
Annabel Karmel – My Favourite Recipes
When it comes to cooking with children, Annabel Karmel is the one that most parents turn to. She was the first name that was given to me when I began (attempting) to wean Little Bean and she has certainly provided me with some great recipes over the years which have catered for the whole family. I really love her cookbook "My Favourite Recipes", we have it in the stand-up flip-over style which I LOVE for cooking with, no more spilling ingredients on the pages of the book and no need for Little Bean or Beanie Boy to offer to 'help'!!! Because we all know how that goes when they try to hold the book, pages get glued together, torn and basically ruined. With the stand-up version we are all hands-free and ready to get stuck in. This cookbook contains great recipes from Light Bites to Fruity Treats, Main Meals, Cakes and Cookies. I can't help but always turn to the Cakes and Cookies first, I wonder what that says about me? This is a really easy to follow book which makes cooking with children fun and shows them that food isn't anything to be scared by. So far it hasn't exactly cured Little Bean of her fussy eating but she loves nothing more than to help me prepare a meal and I'm hoping that one day this will lead to her actually eating some of it too!!!
RRP £8.99
Available from Amazon and Waterstones
Ask Italian Cookbook
I LOVE Italian food and I love eating at my local Ask restaurant although I think it's been quite a while since I actually got to enjoy a meal out (hint hint Hubby!!). Well now, if like me, you don't manage to get out and about as much as you would like to but still want to be able to enjoy some of the greatest Italian recipes from your favourite Italian Restaurant, you can recreate your own at home with the Ask Italian Cookbook. Edited by Carla Capalbo and containing special recipes from Theo Randall and other expert friends, the Ask Italian Cookbook is packed full of mouth-watering recipes which will make you look like the master of all chefs when you invite your friends over for a meal this festive period. And to make the book even more appealing, the cookbook which was released on 20th November has been made in support of Great Ormond Street Hospital Children's Charity so part of the proceeds from the sale will raise money for this worthwhile charity.
RRP £15.00
Available from Amazon and Waterstones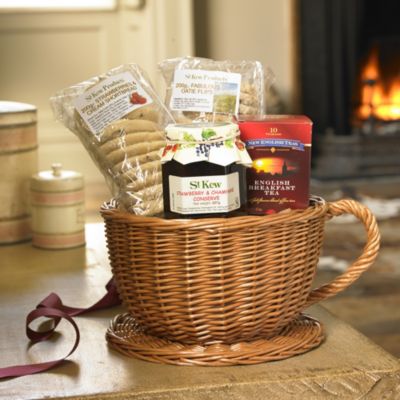 Lakeland Hamper
Don't we all just have those relatives that we really don't know what to buy for them? I do, mine is my Grandma (she's not really Grandma but as good as). She is one of those people who has always bought what she has needed when she needs it. She's not into big luxurious items and I know that many of the presents that I or my Mum have bought her have ended up gathering dust in a cupboard somewhere so now I turn to food hampers every year and she loves them and even better, she USES them!! I love this hamper from Lakeland, it's a bit quirky and will look great with a plant in it afterwards so I will probably be buying one of those too and it contains yummy luxury food items that are always nice to have around the house over the festive period; English Breakfast Tea, Strawberry & Champagne Conserve, St Kew Fabulous Oatie Flips and St Kew Strawberries and Cream Shortbread. It comes beautifully gift-wrapped in cellophane and really well boxed so that you can be sure it arrives in perfect condition if you can't delivery it by hand.
Lakeland have lots of lovely hampers for you to choose from, why not take a look?
RRP £16.99
Crock-Pot Slow Cooker and Rice Cooker
Crock-Pot has become my new best friend, if you follow me on Twitter or Instagram you might have spotted a few of my recent meals thanks to my new Crock-Pot Slow Cooker. I decided that as we will soon have another little person in the home to contend with my time will become even more precious so I need to make the my time stretch as far as possible. Enter, Crock-Pot The Original Slow Cooker and their gorgeous new range of appliances. I was sent a Crock-Pot Slow Cooker and Rice Cooker/Steamer in gorgeous dark red to match my kitchen. It's funny just how many people I have spoken to since I received my Slow Cooker who say that they always use a Slow Cooker and swear by them and now I can see why. Making wholesome family meals has never been easier and with never quite knowing what time Hubby will be home from work, it's nice to know that I don't have to worry that his tea will get spoilt or I will have to starve whilst waiting for him to turn up. My Crock-Pot keeps everything bubbling away nicely without losing any of the moisture so it tastes perfect no matter what time I serve it up. Yesterday I had my first attempt at slow cooked lasagne which I didn't even realise was possible until I spoke to my friend Karin and I can say it was one of the best tasting lasagnes I have ever eaten. It took me about 15 minutes to prepare and then all I had to do was stick it on warm for 6 hours and the magic was done. Last week I made a really tasty Chicken Provencal and now I have a list of great websites to look on for further inspiration as I am hoping to be using my slow cooker most days to get me into the habit of using it before baby arrives. The other feature I really like is that the stoneware fits easily into the dishwasher so I don't even have to worry about cleaning up afterwards!!
RRP £34.99
Available from Amazon and John Lewis
The other latest product to hit the shelves from Crock-Pot is the Rice Cooker which again is so easy to use. I just measure out the ingredients for my chosen dish, pop in some water and leave the cooker to do the magic in less than 1 hour. It features a steamer tray so it can be used for steaming vegetables for the healthy accompaniment to any meal, a removable non-stick pot, measuring cup and paddles and a great little recipe book to get you inspired. There are two heat settings including an automatic keep-warm function. As with the slow cooker it is available in a range of different colours to match your kitchen and I am already beginning to wonder how I have lived without them for so long!!
RRP £27.99
Available from Homebase and Argos