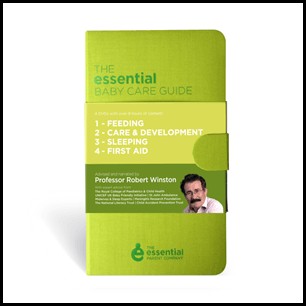 Essential Babycare DVD Review and Giveaway
A very wise person told me recently when I was having doubts about my parenting skills, "you wouldn't be handed the keys to a brand new car without being given instruction on how to drive it, yet everyday new Mums and Dads are sent home from hospital with their new baby and expected to know what to do". This is so true!!
I know when we were expecting Little Bean, we (well I did, to be precise) read every book I possibly could to give me a few hints and tips on how to care for our baby when we finally had them at home in our arms. I also bought books to read once I had brought her home but who was I kidding, I had a newborn baby, lack of sleep, a mountain of washing and ironing, when exactly did I think I was going to have time to read a book too?!?!?
Well, for new parents everywhere help is at hand in the form of the Essential Baby Care Guide from www.essentialparent.com which is a unique series of four DVD's all stored in a lovely green fabric case (a great help for when you're fumbling along the DVD shelf with your bleary eyes at 3am because baby won't sleep). The Essential Baby Care Guide provides new parents with all the information they need to raise healthy, happy children with practical visual demonstrations.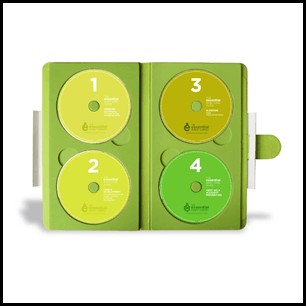 The series is narrated by renowned baby expert Sir Robert Winston and covers feeding, care & development, sleeping and first aid & accident prevention. I began by watching the DVD on feeding as we all know what fun I have attempting to feed my children and I was very impressed with the way the DVD was done. It wasn't patronizing as I expected it to be, it showed a number of people from medical experts to real Mother's giving advice on how to feed your baby from breastfeeding, bottle feeding through to weaning and beyond. I liked having the visual aspect as opposed to reading a book, with a book if you get interrupted it's sometimes difficult to remember where you were but with a DVD you just press pause and then carry on from where you left off. I also find that visual aids work better with my mind and sink in quicker (I do have baby brain twice over you know!). My only disappointment is that I didn't have this Guide when I first set foot on the parenting trail as I am sure it would have made a difference to me.
The Essential Baby Care Guide is the health visitor at hand, or the treasured font of knowledge on speed dial any time day or night and they even have a Facebook page where you can talk to other new parents in the same situation as you, share tips, cry on shoulders and who knows, maybe even make the odd friend or two.
The Essential Baby Care Guide
The Essential Parenting Company has been founded by two women with extraordinary backgrounds: Diana Hill, has spent 15 years as a noted Director and Series Producer at the BBC specialising in science programmes and Dr Rebecca Chicot, who has a Cambridge doctorate in Child Development Psychology. Both women are parents and devised the DVD's to meet the chronic absence of quality information and support for new parents.
Professor Winston, who has advised the company throughout, is the UK's best known baby expert with over 40 years-experience as a scientist, surgeon, father and grandfather and is the most outspoken advocate of the overwhelming and urgent need for new parents to approach parenthood with the best possible parenting skills.
Independent research carried out by The Essential Parent Company has revealed the alarming statistic that 80% of new parents felt they were not equipped to deal with the practical side of parenting – indeed, over 50% were more confident at changing a light bulb than a nappy! And only one in three new parents was able to recognise symptoms of critical ill-health in their babies. These statistics coupled with the fact that at least 20% of new parents live more than 50 miles from their families underline the crisis that exists amongst the parents of the next generation.
The Essential Parent Baby Care Guide is solely concerned with supporting new parents in their own choices. The DVD content has been created to be completely non-judgmental:  if a mother wants to breastfeed, it shows her how… if she wants to formula feed it shows her the best way to do it. It includes a practical first aid course demonstrating how to save a choking baby, how to recognise serious medical emergencies such as meningitis, resuscitation techniques, advice on issues of sleep, etc.
Says Dr Rebecca Chicot, joint founder of The Essential Parent Company, "parents are so focused on the actual birth event that many are completely unprepared for the practical responsibilities that come with having a new-born baby. It is impossible to describe how becoming a parent changes your life and consequently we are delighted to finally be offering these parents useful, informative and supportive techniques and advice to help them with their journey".
I am very pleased to be able to offer two of my lucky Mummy Matters' readers the chance to have their very own copies of The Essential Baby Care Guide. All you have to do is enter the Rafflecopter draw below – good luck!!