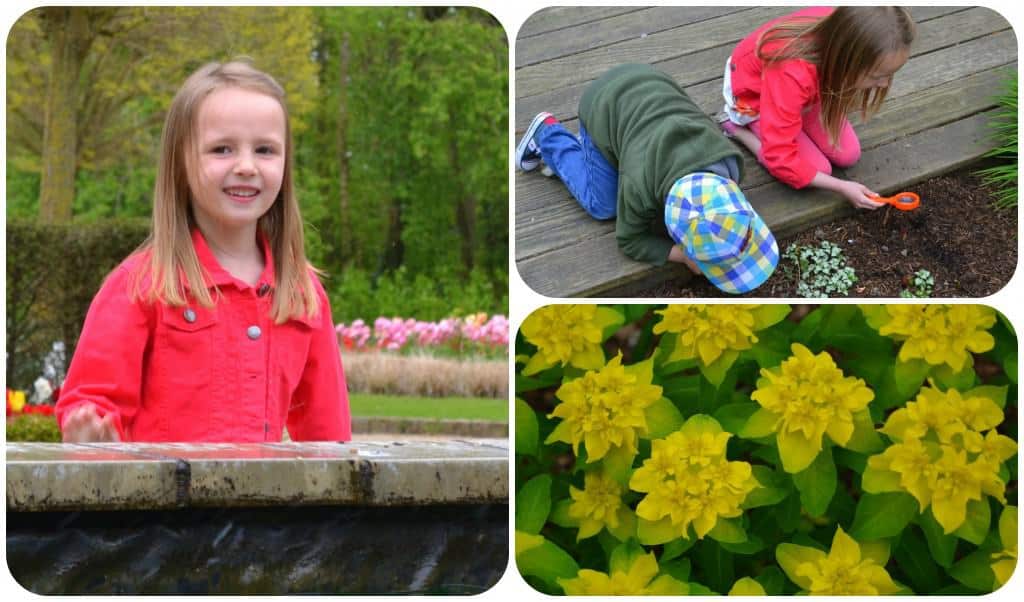 Easter holidays – Day 11 – Exploring Springfields
I can't believe how quickly the last day of our holidays (just me and the Beans) came around and I'm pleased (and surprised) to say that I felt quite sad at the thought of Little Bean and Beanie Boy heading back to school this week. We had really enjoyed our Easter holiday together. As our last day stretched out before us and we started to plan what we would like to do a knock at the door would put all our plans into place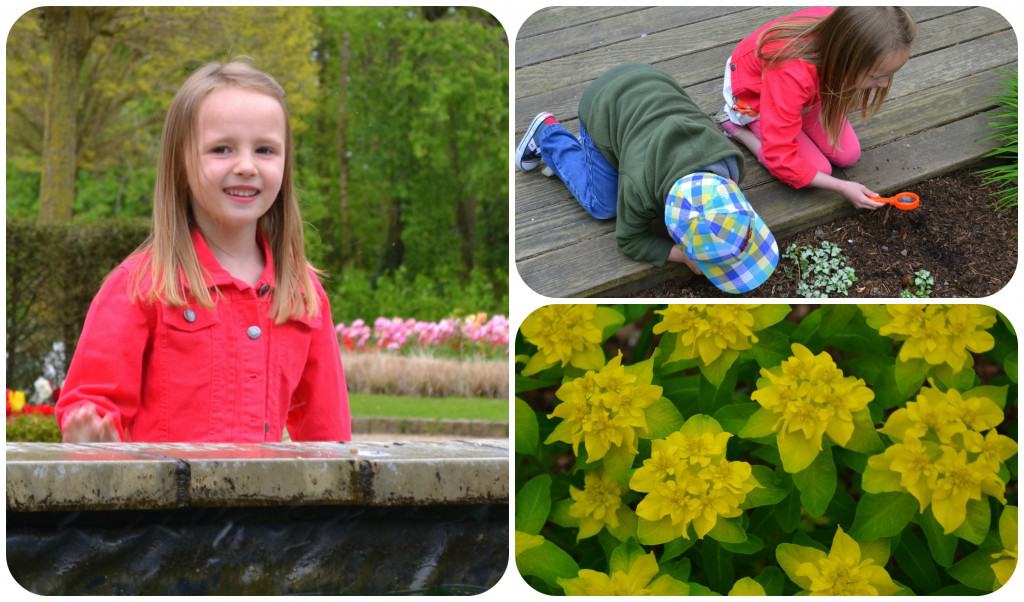 We received a parcel from Mothercare which set the wheels in motion but I'm going to tell you more about that next week. For now I just want to share with you the photographs of our fun day out at Springfields in Spalding. We had lots of fun exploring the gardens and looking at all the beautiful tulips which were out in full bloom making the most beautiful carpet you've ever seen.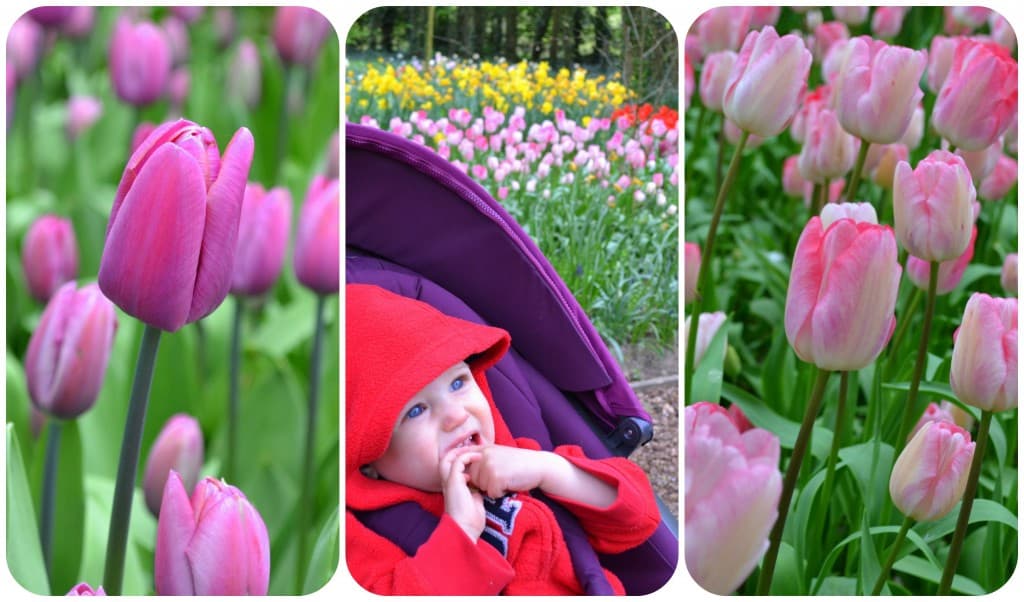 This is my favourite time of year for flowers and I honestly could spend everyday walking through here with the Beans. They love to run around and explore and now that Little Bean is starting to read, she has begun to show an interest in the names of some of the flowers. I never released how funny some of them actually are.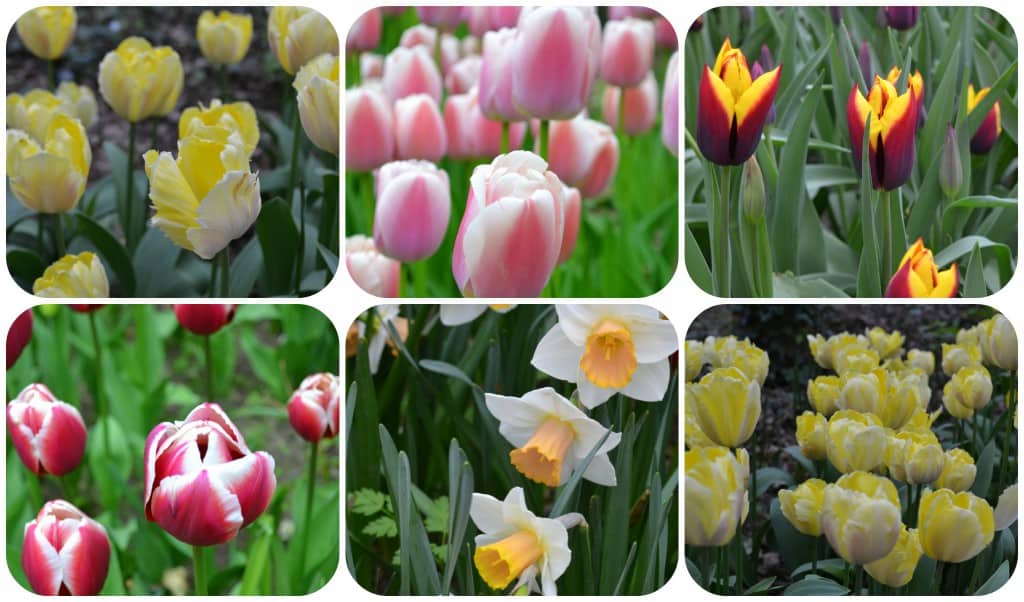 Springfields probably won't thank me for this photograph below but this is one of the Beans' favourite past-times, throwing gravel into the water. I doubt very much that it does the fountains much good but I can assure you that I don't let them do it often. It's just so flipping tempting for them!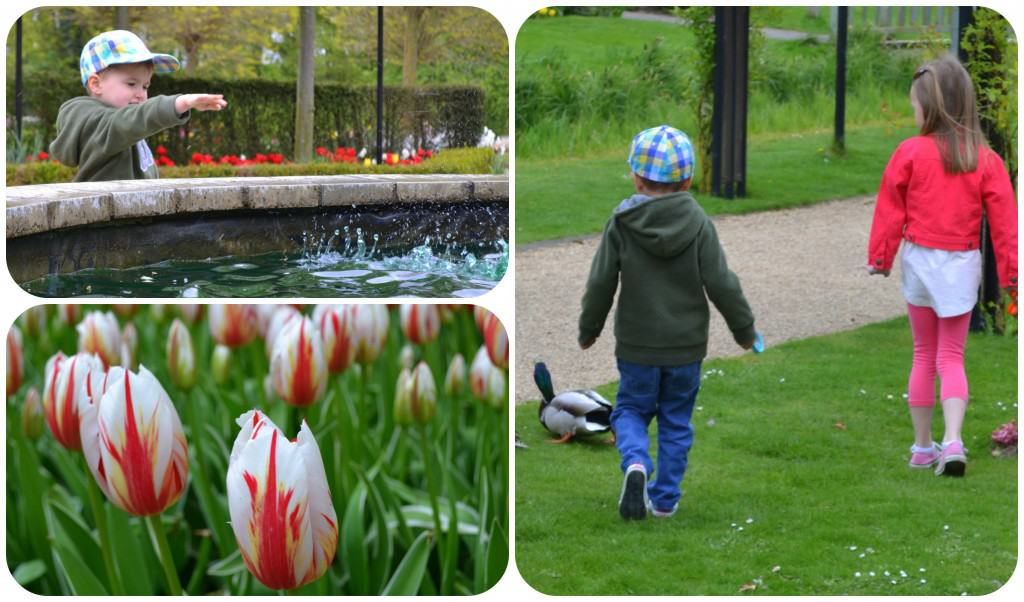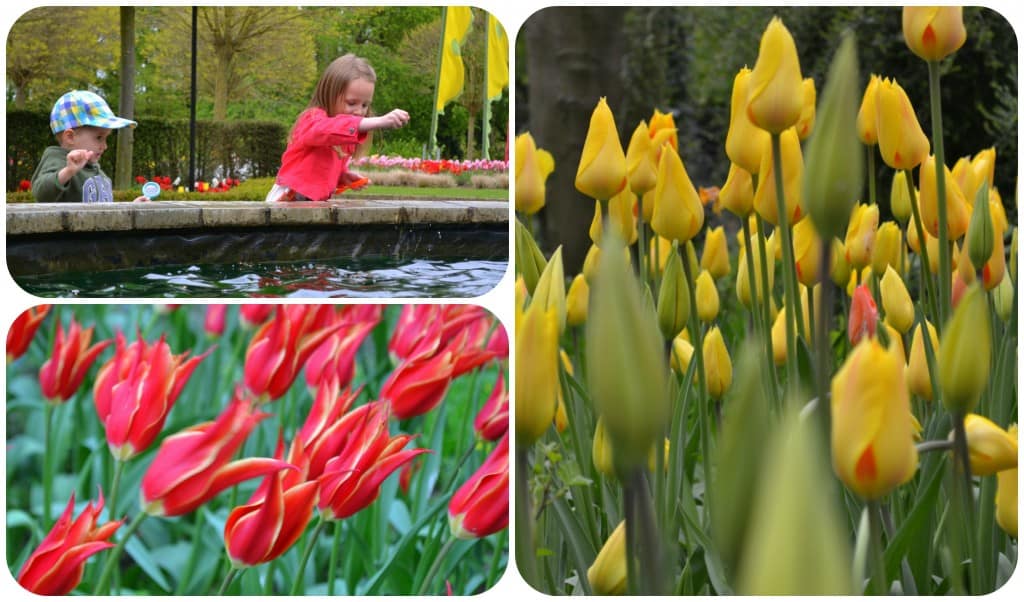 Ah look, a very rare moment of affection between these two. The funny thing about this picture is that Little Bean still had to be bossy to get this shot telling Beanie Boy "well put your arm around me then!!". I really do hope that they grow up to be friends and that her bossiness doesn't drive her brothers away.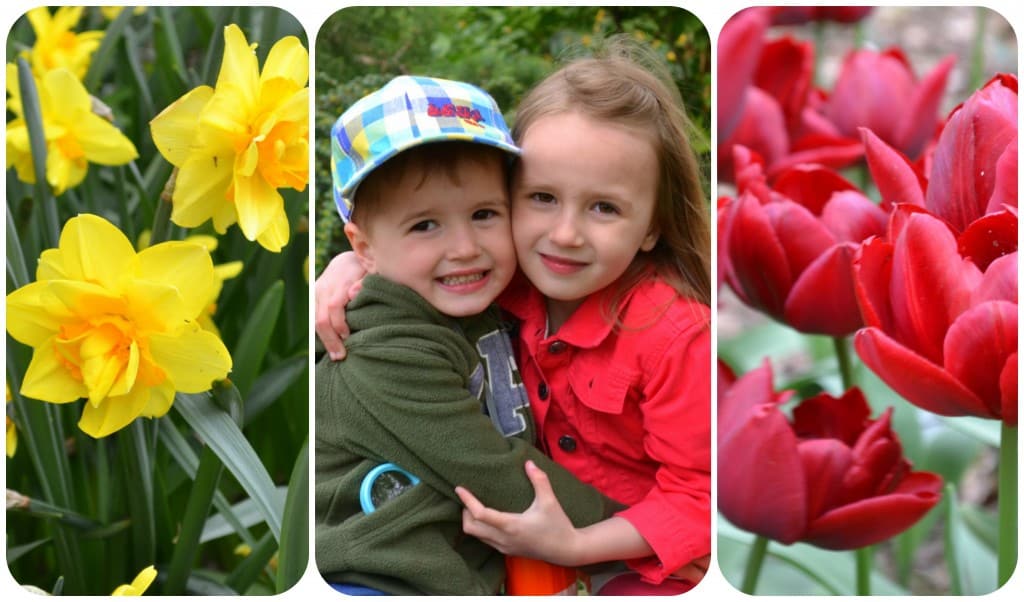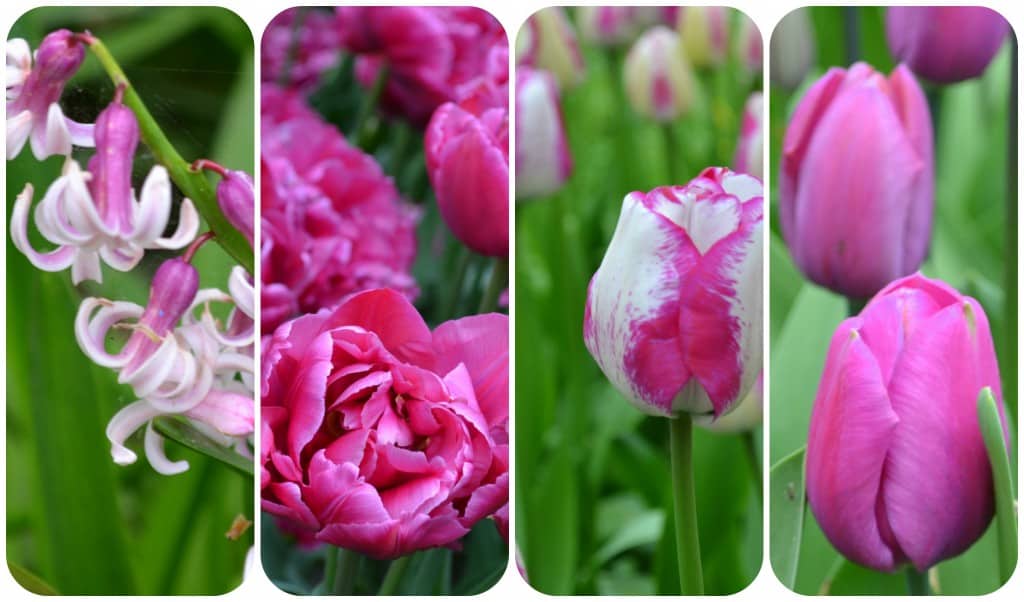 It's scary how quickly your children grow up. It was only two weeks ago that I took Little Bean to the hairdressers but just the change in her parting and a getting to wear it down for a change from the school up-dos seem to have made my little girl seem like much more of a 'big girl'. I can't believe that she is nearing the end of Year 1 already!!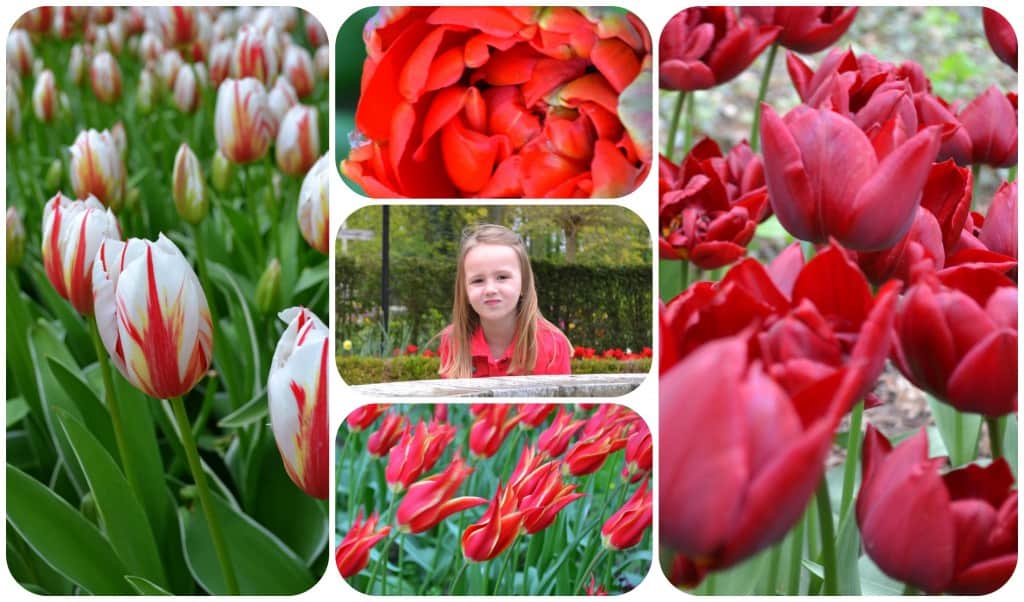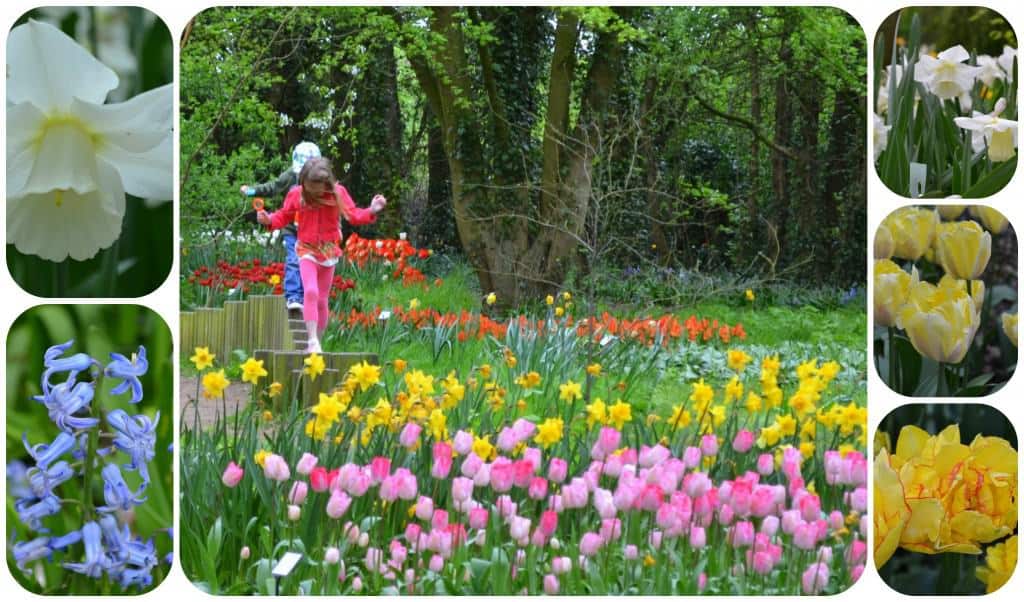 Whilst they were sitting so nicely, I had to take another one of this rather cute pose!!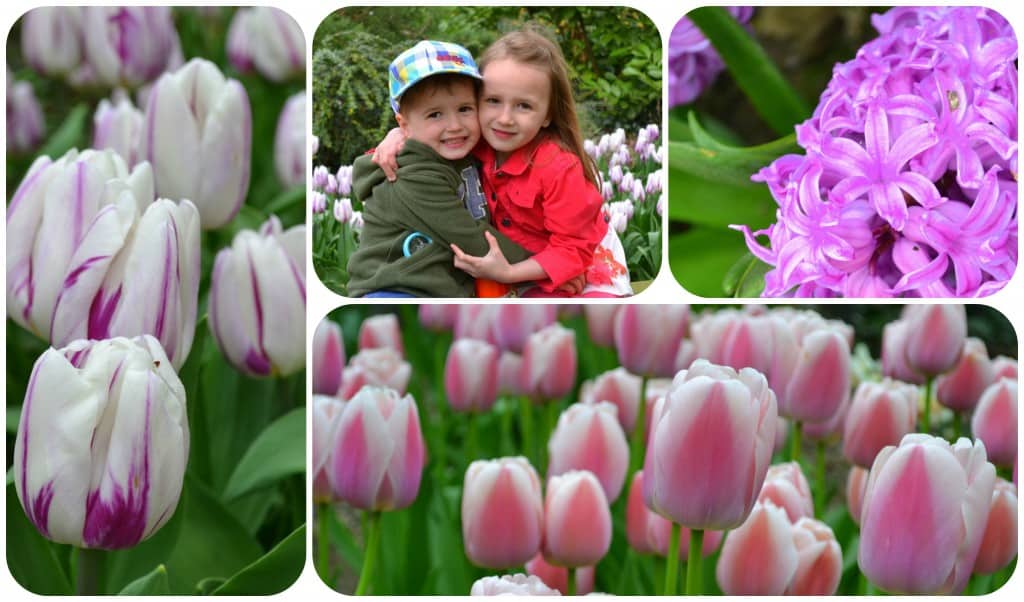 I think Jelly Bean is going to love Springfields as much as the bigger Beans do as he grows up, so much colour, so much to explore. We are lucky to have it so near.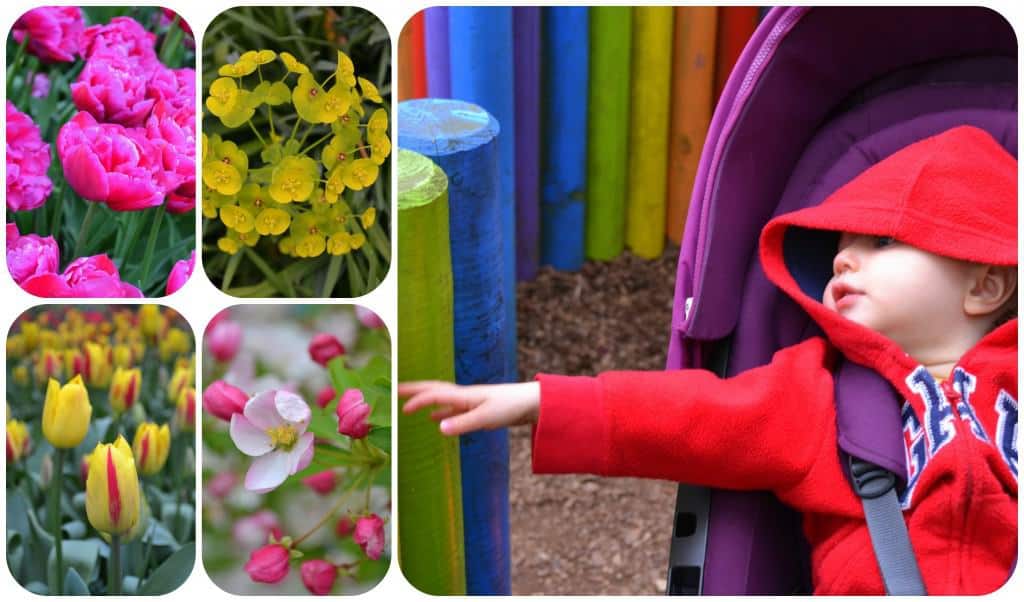 A perfect day to end our Easter Holidays – I hope you enjoyed yours as much as we enjoyed ours xx