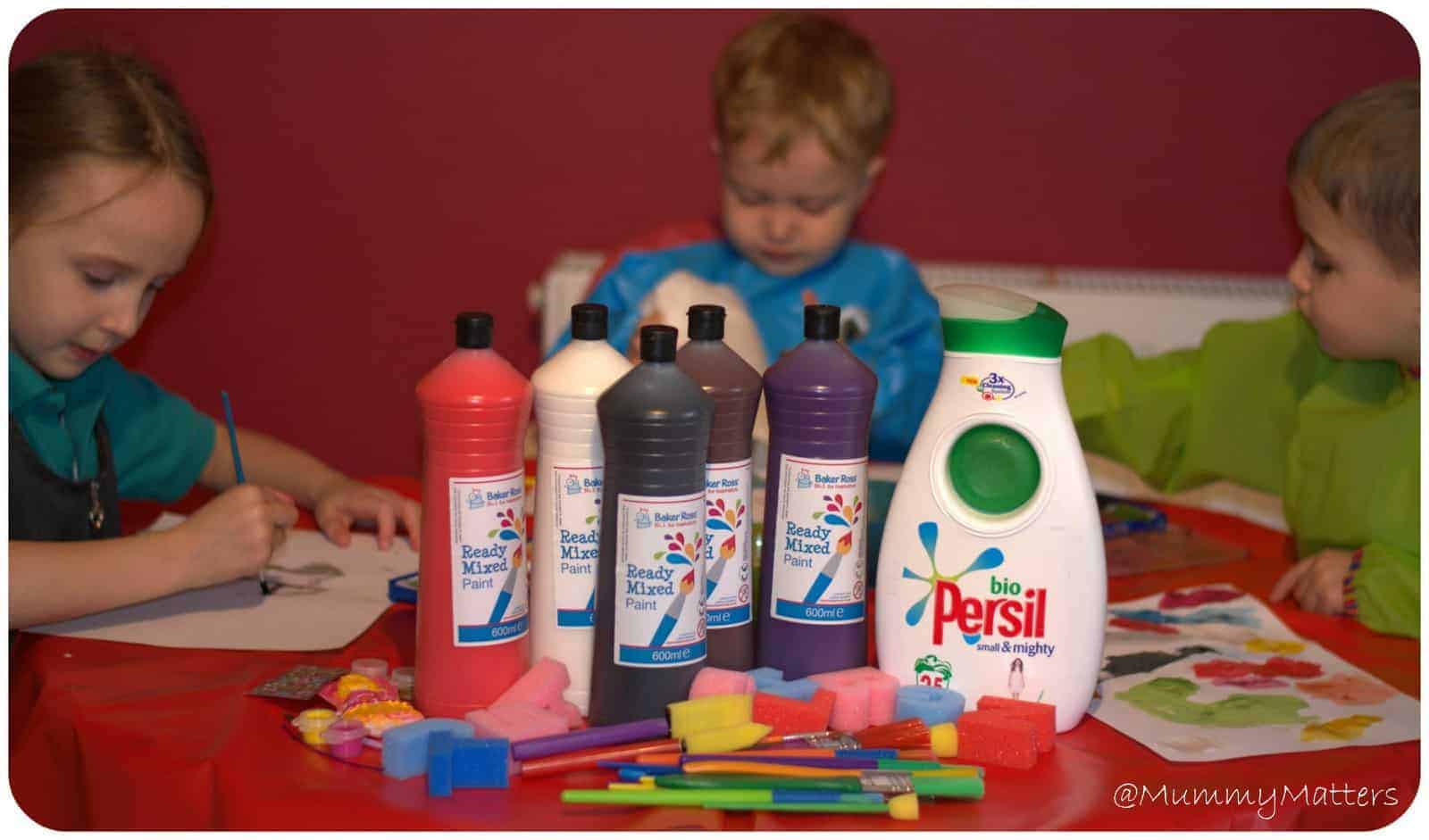 Don't shy away from Messy Play, Persil have got you covered!
I know so many parents who cringe at the thought of allowing their children to do messy play at home. Some have even said to me that they leave messy play to the childminder/preschool/school because they don't like all the mess and they worry about the children's clothes being ruined but we LOVE messy play in the Mummy Matters household. My Beans love all forms of arts and crafts and providing you prepare well, messy play can be fun for all ages.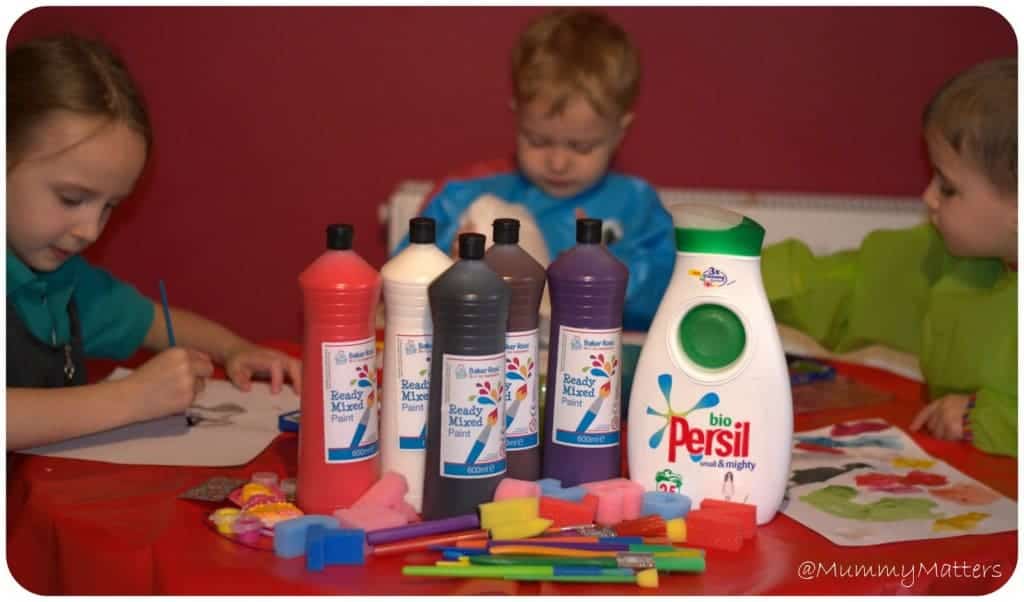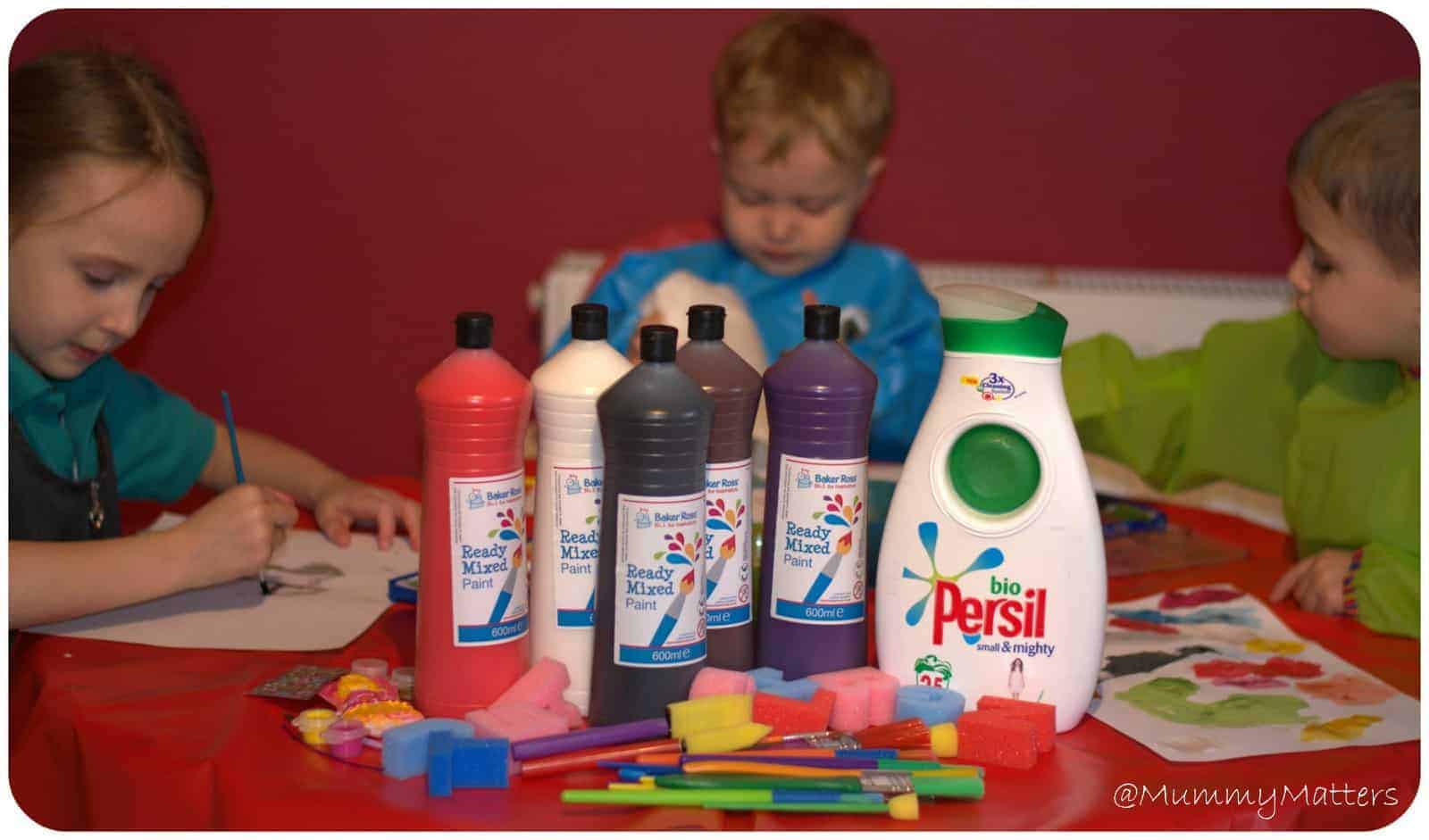 Tips for stress-free messy play
Always do messy play in a room with a wipe clean floor (or lay down a large mess mat. I used to have a large piece of oil cloth I bought off a market for £10 and it covered my lounge carpet – now we craft in the kitchen).
Use protective coverings for tables. It doesn't have to be expensive, even a plastic tablecloth left over from a children's birthday party will do the job.
Wear appropriate clothing. I know that when I use Persil to wash our clothes it will do all the hard work for me and get rid of unsightly paint stains BUT that doesn't mean I will allow the Beans to wear their best clothes. They have 'play' t-shirts they can wear OR they wear coverall tops or aprons to catch the worst of the splashes.
Get dirty!!! Messy play wouldn't be called messy play if you don't let them get their hands dirty, it's great for sensory play and its good for fussy eaters too as it helps them to experience new textures. Believe it or not, Little Bean's eating improved once she had begun to enjoy playing with Playdoh. Don't be tempted to wipe their hands clean every couple of minutes. Just look at the video below of Ben Hanlin enjoying some Messy Play at Persil School of Stains.
Join in the fun! Lead by example, if you have a child who isn't sure about messy play let them see you enjoying yourself doing it too and they will see that it's nothing to worry about. Children learn a lot through play so let them experience everything from paints and bubbles to shaving foam and sand. If you're stuck for ideas check out Pinterest, you'll be sure to find something to spark your enthusiasm.
Once playtime is over make sure you clean their hands and faces before they leave the table and check clothing for drips or smears. Remove the offending items and pour on a little Persil Small & Mighty Liquid, rub it in gently with the laundry ball and leave to soak for a couple of minutes before placing in the washing machine on a normal wash cycle. As if by magic the stains will disappear and only the memories of fun will remain!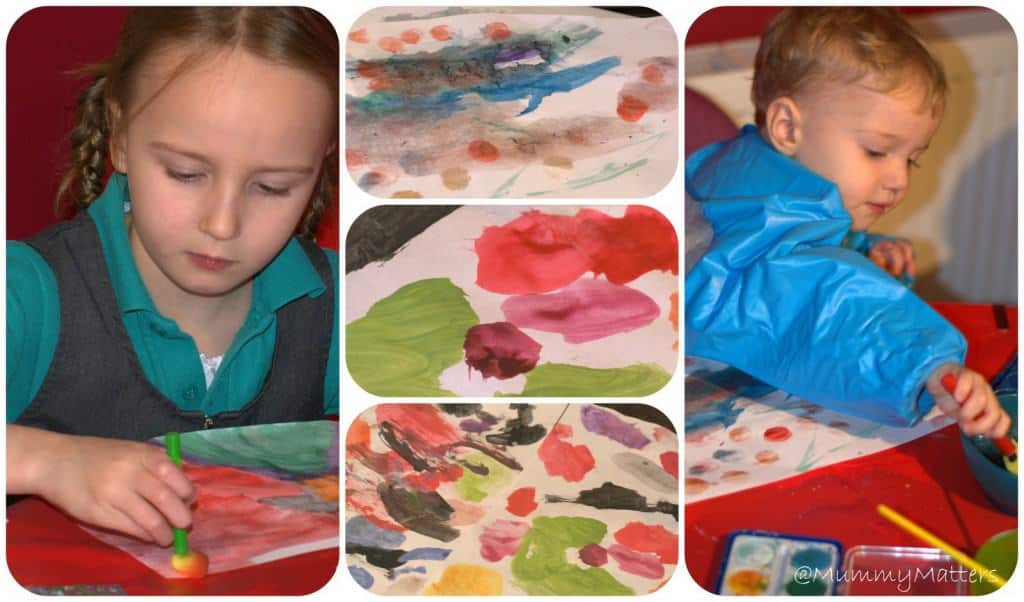 Come on, it's Christmas so let your hair down and enjoy some special time at home with the little people!!!
DISCLAIMER: We were sent the above pictured Painters Paradise Box together with a bottle of Persil Small & Mighty for the purpose of this post. All words images and opinions are my own and may not be copied without my permission.