Digital Parenting: How safe are your children online?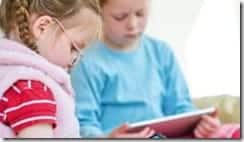 I'm often amazed when I see how easily all three of our children find their way around a computer. To them it's natural and I wonder where technology will be when they are adults, how much they themselves will be able to achieve. My 'digital' life began on one of the old BBC computers way back in Primary School and today the digital world is like my right hand, always there, always in use.
Once I get past the amazement of how adept the children are to the digital world around them, another thought creeps into my head: "how safe are they?" We bought Curly his first tablet computer for his 11th birthday in October but before handing it over to him we made sure we went through the parental controls with a fine tooth comb to ensure that he was going to be as safe online as we could possibly manage.
How do you know when the time is right to allow your children to have their own social network page? If they do online gaming, how do you know that the person they are 'playing' against/with is really a child too? We've all seen the adverts about online grooming and they strike fear into my very core; the thought of anyone or anything hurting my children just doesn't bear thinking about.
When you become a parent, things change and you realise the world isn't quite as rosy as you had once imagined. Sadly, there are bad people out there who prey on the innocent minds of young children and teenagers in the digital world who haven't yet realised that trust can easily be misplaced. These are clever, manipulative people who coax vital information from children by pretending to be a child themselves with similar interests, they convince the child they are their friend or they offer opportunities to meet with celebrities, tickets to concerts or sporting events.
Curly has grown up with a lot of adult influence through grandparents, aunts and uncles and so I think that he is quite astute in what's right and what's wrong, but that said, I think he can probably be a little too trusting, especially where friendships are concerned and this is something that worries me going forward.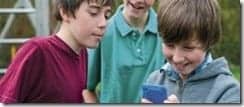 In Curly's day to day schooling he has suffered bullying at the hands of his 'friends' but what if that happens online? Cyberbullying is a very real situation and in some cases with some drastic consequences. Some children feel embarrassed or too frightened to admit to parents what is happening to them and so they don't tell anyone. Instead, they keep it to themselves until they can take no more, resulting in self-harming or worse, suicide.
Do you know how to protect your children online? Would you know where to start when looking for the right information and guides to ensure your children are safe? I have found this online magazine really helpful with digital parenting checklists by age, 'how-to guides' and expert views and how to report any online concerns you may have. It even provided some eye-openers into just how protected I am in my own social media life.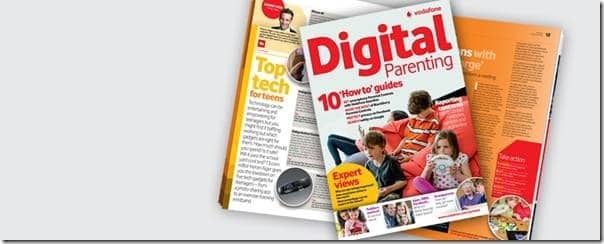 DISCLAIMER: This is a sponsored post, I have not been instructed what to write, all words and opinions are my own and may not be copied without my permission.