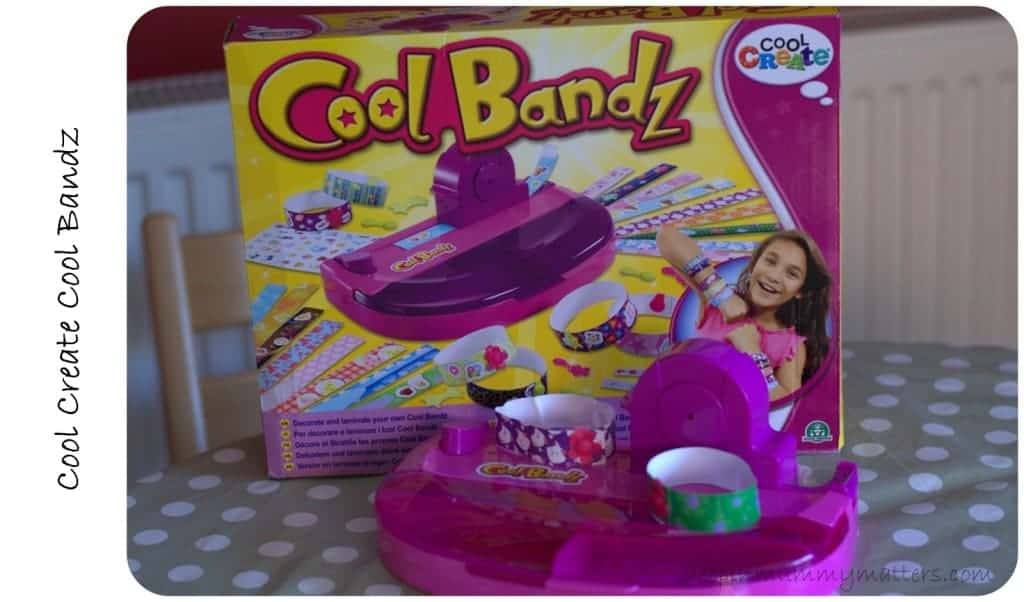 Little Bean is a young girl after my own heart, she loves to craft and it's something that we really enjoy doing together. As the summer holidays began we were set the Cool Create Cool Bandz kit to review.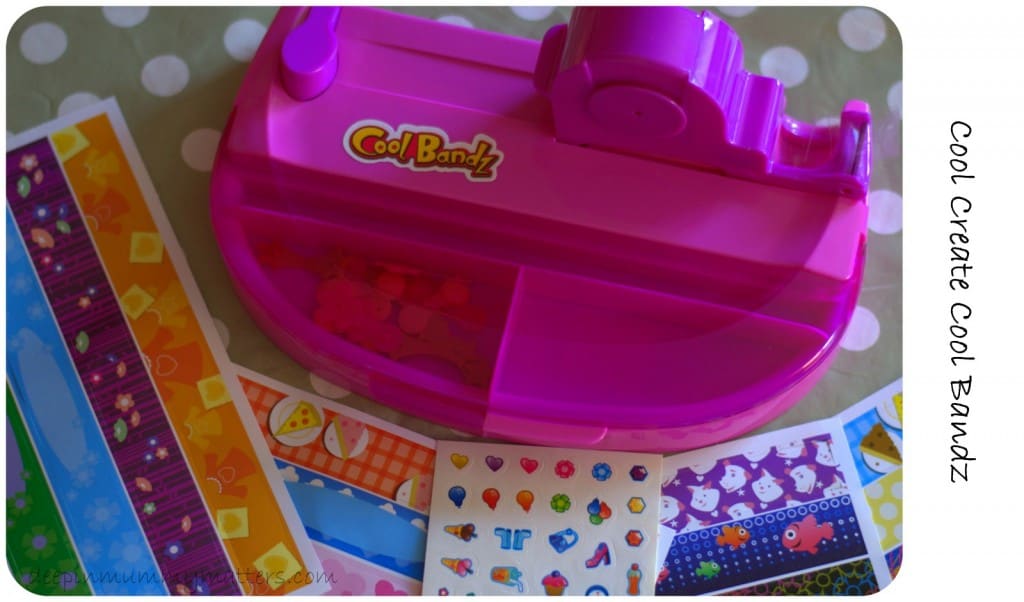 The kit contains everything you need to make your own fun 'festival' style wristbands:
1 Bracelet Maker (which doubles up as a storage box for all components)
24 brightly coloured wristband strips
12 brightly coloured/shaped clips
1 sticker sheet
1 gem sheet
1 roll of adhesive tape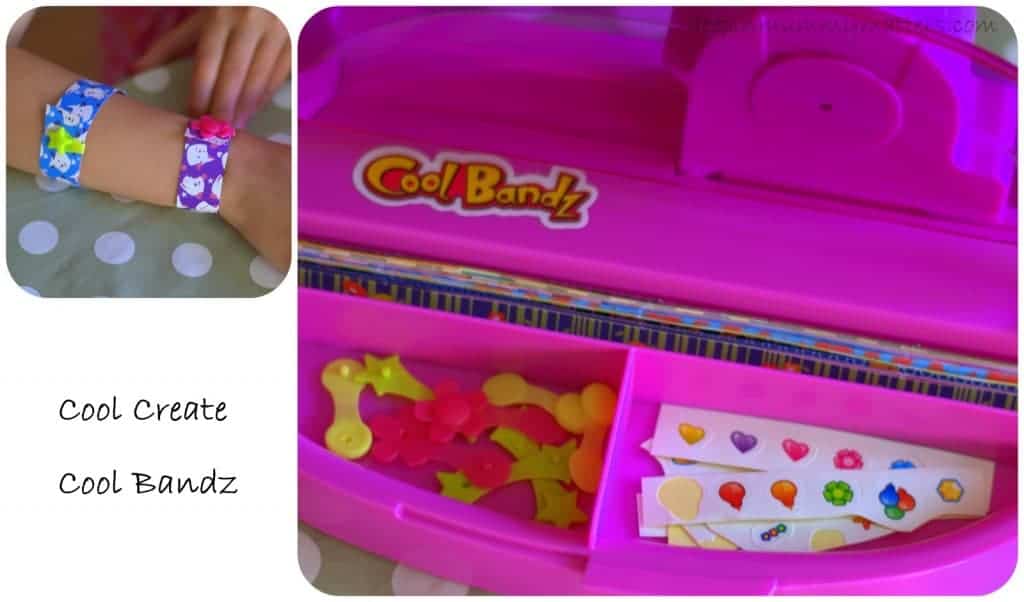 Getting set up is quick and easy, just pop the roll of tape into the holder and click into place. Then separate the bands carefully from the design sheet and place in the storage compartment.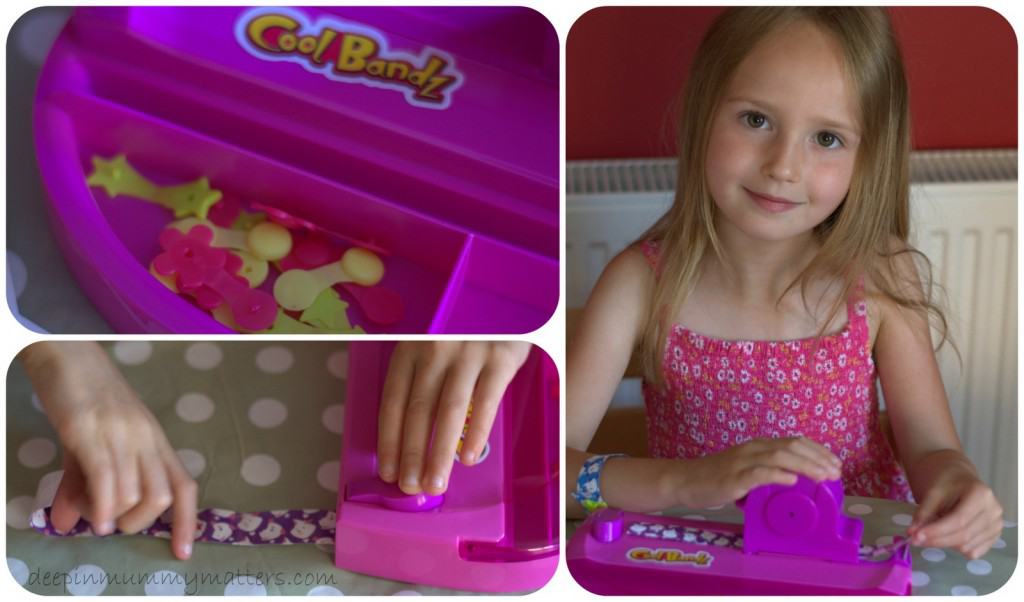 Once Little Bean had chosen her wrist band she decorated it with stickers and then placed it into the laminator. In one swift movement you pull the wristband through the lamintor which gives it a shiny, durable finish. To secure the wristband you pop the ends into the small slot on the side of the machine and depress the purple button to create holes through which the clips are placed to hold the wristband closed.
You can use any of the pre-designed wristbands which come within the kit or you can get creative with old pieces of wrapping paper, magazines providing you use one of the original wristbands as a template for cutting. The bands can be written on and have stickers applied before laminating. The only restriction is your imagination.
Little Bean really enjoyed making these and gave some to her friends before I had even had a chance to take photographs. She did initially have a little difficulty pulling her bands through the laminator as she sat with it across her front as in the picture above. We turned it so that she was pulling the band directly towards her and then she had no issues at all.
This is a fun crafting kit which is the perfect travel companion as everything fits into one simple case, it's lightweight and ideal for rainy days indoors or sunny days crafting outside.
DISCLAIMER: We were sent the Cool Create Cool Bandz kit for the purpose of this post. All words, images and opinions are my own and may not be copied without my permission.