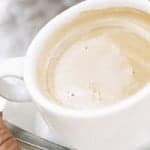 Coffee and You plus £100 Sanctuary Spa Prize Draw
The Easter holidays seem but a distant memory and that relaxing summer break still feels a long way away? Well fear not! There are other ways to enjoy some much needed 'me' time in the run up to your next holiday….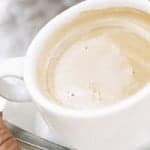 Enjoy your coffee
A 15 minute break with a cup of coffee is a great way to relax and unwind. Did you know that coffee, in moderation of 4-5 cups a day, is safe and can form part of a balanced diet? Coffee also provides the perfect "pick-me-up" to keep you going throughout the day, keeps you hydrated, helping you to maintain healthy looking skin and studies have shown it may decrease the risk of conditions, such as diabetes, heart disease and some cancers. Pregnant women however should moderate coffee drinking in line with NHS guidelines to 2-3 cups a day.
For that extra bit of luxury
Whilst coffee can give you a daily boost, it's great to have a long pampering session every now and again. We've partnered with the British Coffee Association to offer you the opportunity to win £100 worth of Sanctuary Spa vouchers, allowing you to relax with a day at the spa or indulge in some treatments.
Voucher Terms and Conditions
The Sanctuary Spa's monetary vouchers can be redeemed against spa days at the Sanctuary Spa Covent Garden, and Sanctuary Spa treatments or products at all Sanctuary Spa locations. Entrants must be 16 years or over. Gift vouchers must be redeemed within 10 months. Please note all Sanctuary Spas are exclusively for women. The content of the voucher cannot be changed. Change cannot be given. Gift vouchers are non-refundable and cannot be exchanged for cash or refunded/replaced if lost or stolen. General spa terms and conditions apply. For full T&Cs please visit the Sanctuary Spa website: http://www.thesanctuary.co.uk/terms-conditions.htm.
For more information about coffee and health, visit the British Coffee Association website, facebook group (I love my coffee break)
http://www.britishcoffeeassociation.org/