How to choose the best mobile phone plan for your kids
Once the technological territory of parents and teenagers, mobile phones now appear to be hitting primary school playgrounds too. According to suggestions from a recent study published in the Daily Mail, today's youngsters now head out the door with a handset six years earlier than their peers of a decade ago, with children receiving their first mobile phone at the average age of seven.
Mobile Phone Plan for Kids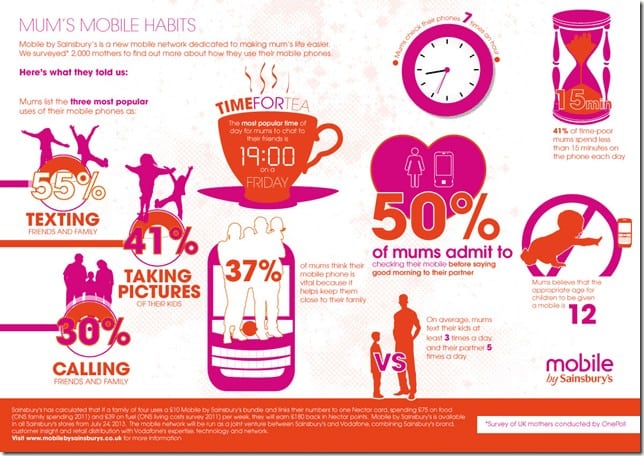 If you're considering giving in to your child's demands to join the digital age, it's well worth picking the mobile phone plan to best suit their needs and the bill-payers budget.
Consider the handset's intended use
An initial consideration is how you intend your child to use their technology. A number of parents regularly claim that they provide their child with a mobile phone for the express purpose of peace of mind. Many providers offer a range of tariffs.
Some favour text messaging while others encourage calls. If the comfort of keeping in touch with your child is the prime concern, then choose a plan that's appropriate for occasional use. A basic price plan should be suitable and allow for the odd call or text message for the purposes of parental peace of mind.
If emergency use is your preferred purpose, then a price plan that includes data can be dispensed with. Remember that owning a mobile can be as much about keeping in contact with you as it can be about your kids speaking to their friends so remember to bear that in mind when choosing a plan. According to research by Sainsbury's Mobile, 37% of mums feel their mobile is vital because it keeps them close to their family and your kids may feel the same.
Budgeting and Bill Paying
Pay as you go may be the ideal option for a child's first mobile phone particularly if your offspring will be paying for the privilege out of their own pocket money. You can keep an eye on expenditure and encourage your child to limit their use and manage their pre-paid credit consumption.
If credit seems to disappear quickly and the bill-payer proves willing, then a contract may be a cheaper alternative to consistent, costly top-ups. Statistics recently published in The Guardian suggest that teenage girls tend to use their telephones far more than boys of the same age. Although contracts offer the incitement of a free phone, they do require a longer and larger financial commitment with the potential for burgeoning bills.
An ideal alternative for relatively consistent use is a pay as you go bundle such as from Sainsbury's which offers double nectar points as a sweetener or you can compare deals here. Bundles offer a similar monthly allowance to the contract, but without the financial commitment. A typical bundle will include calls, text messages and data downloads for a fixed PAYG fee that requires regular renewal every 30 days to add the bundle allowance to the account. Standard rate charges apply once a bundle's allowance has been consumed. However, if there is insufficient credit on the phone then calls cannot be made.
It's important to encourage your children to use their mobile responsibly in order to make the most of their monthly allowance. Many providers alert users to the bundle's imminent expiration. This allows for repurchase should the 30-day period be available for renewal, credit top-ups if the bill-payer proves willing or a short, sharp lesson in how to manage a monthly allowance. Keeping an eye on your child's account balance can be of benefit and ensuring they are aware of the costs involved with premium rate calls and picture messaging can encourage more conservative use.
Many providers also automatically block access to adult content on the internet. This precaution provides invaluable peace of mind and prevents children from accessing gambling websites and those promoting inappropriate adult content. Removal of this bar requires access to credit card details for proof of age, so adults can rest assured that their offspring are unable to access inappropriate or costly content.
Before you purchase a phone and pick a plan, manage your child's expectations. Tell them how much monthly credit you are willing to buy to avoid being pestered if they devour their minutes and data ahead of time.