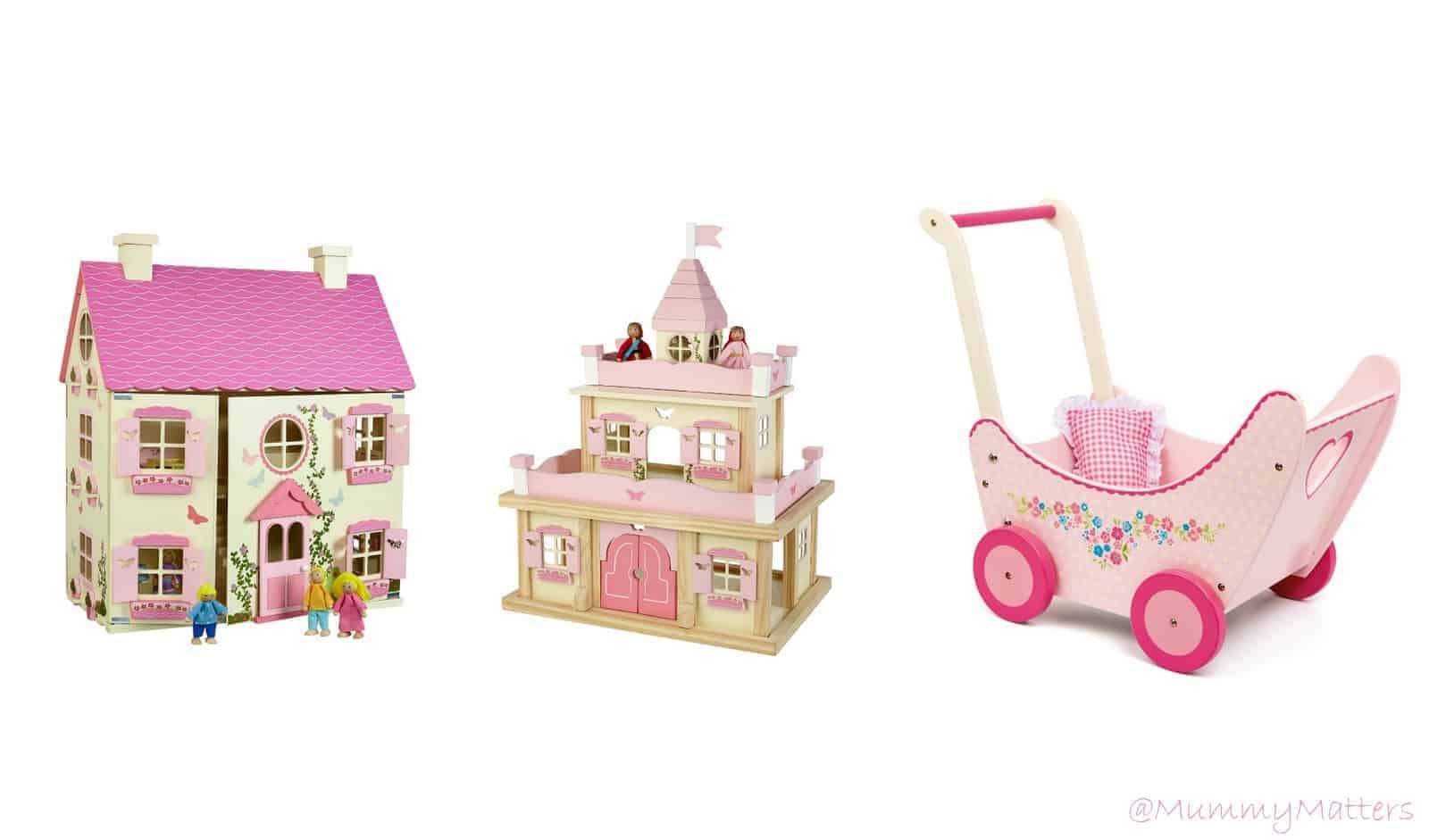 Check out the beautiful George Home Wooden Toys
You already know that I am a fan of Asda, ever since the Asda Living store opened on the Brotherhood Retail Park in Peterborough it's a really convenient place to shop, it's a well laid out store and they really do have some great offers on to help your money go that little bit further.
My favourite addition to the Asda Toy department are these beautiful George Home Wooden Toys. In my opinion all toys have a time and a place BUT wooden toys are a thing of beauty, they are built to stand the test of time (and children!), they seem more traditional, almost like Santa and his elves really did make them especially for our children. To me wooden toys feel like Christmas so I am LOVING these. Which one is your favourite?
For Girls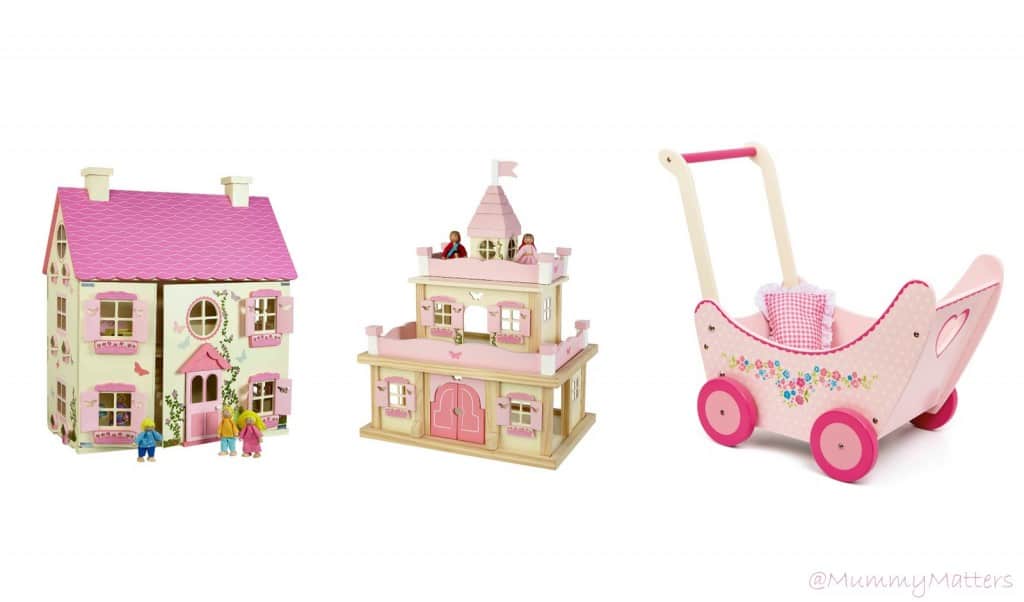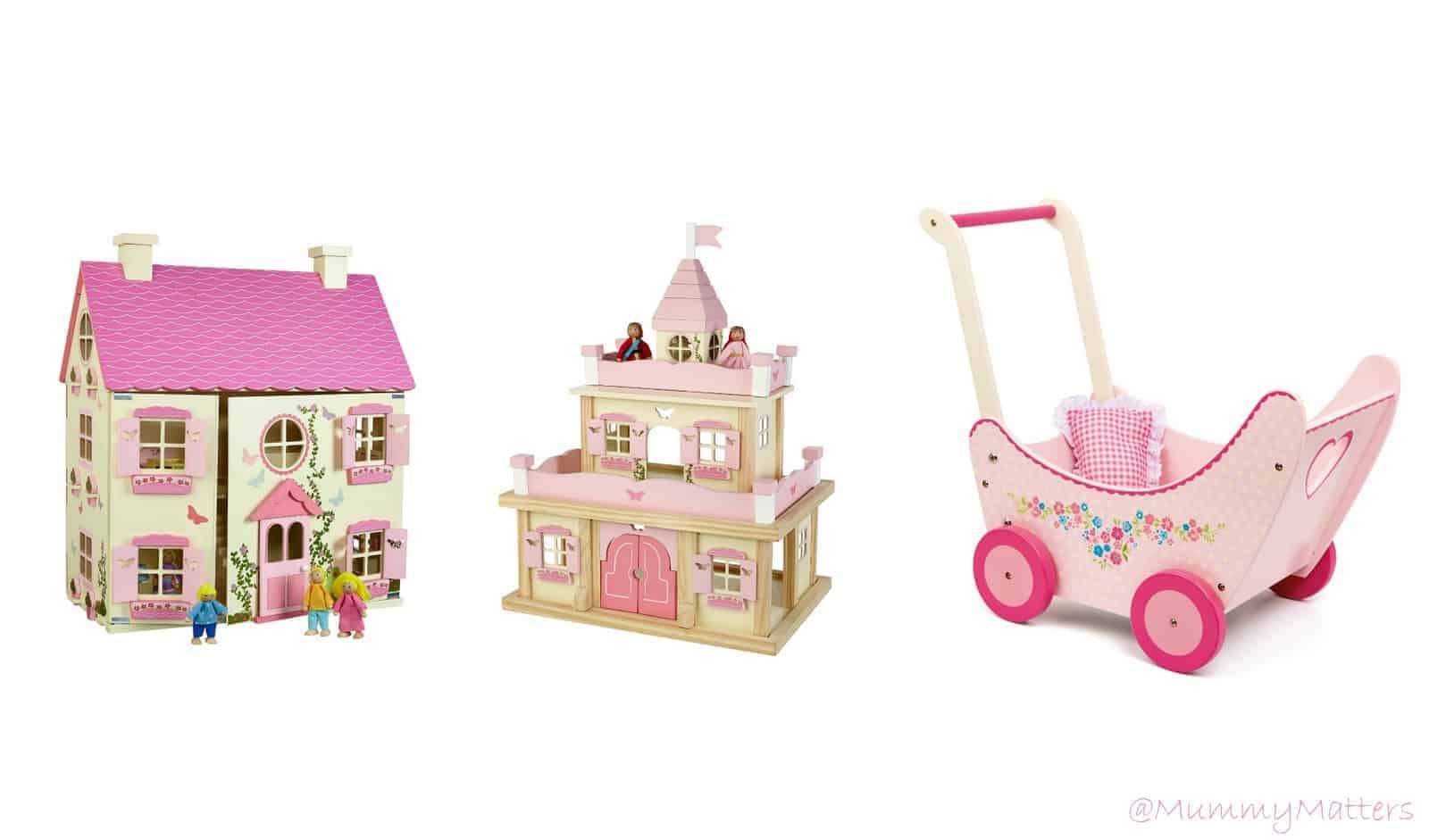 Wooden Dolls House – £35
A classic wooden dolls house which oozes girliness and will be sure to keep them entertained for hours.
Wooden Castle – £30
Oooh I think this is my favourite girls toy as it's not something I have seen often. With three floors, it's what Fairytale Princess dreams were made of!
Wooden Pram – £25
How cute is this!? For those who love to take their 'babies' for a stroll, this is surely the prettiest pram there is.
For Boys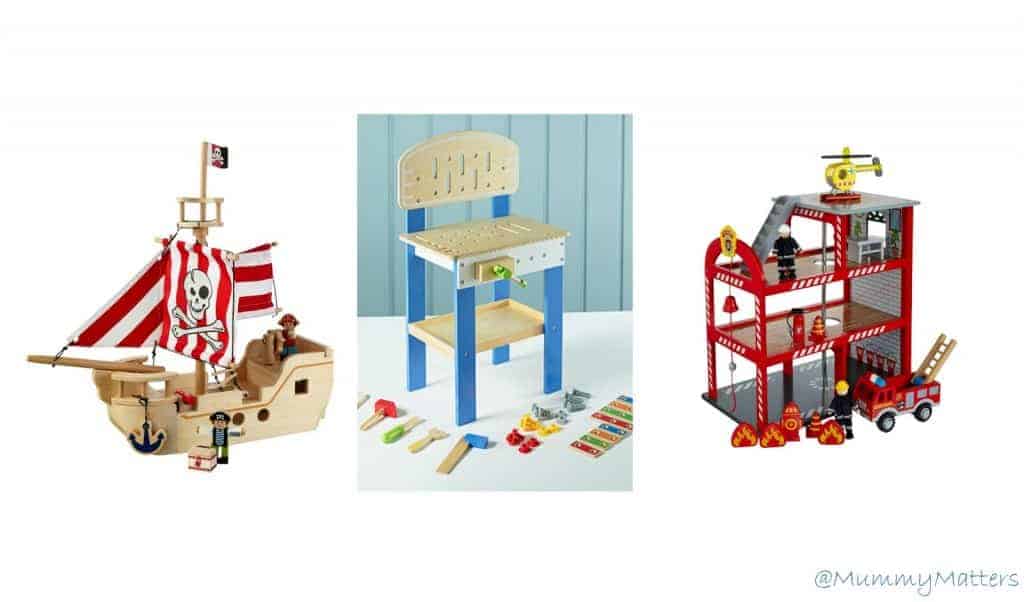 Wooden Pirate Ship – £25
Look out, there be pirates about! Set sail on the turbulent seas of a wannabe pirates imagination. Who will be the first one to walk the plank?
Wooden Work Bench – £30
If you have a little one who aspires to be just like Daddy (or indeed Mummy) and try out their DIY skills then the Wooden Work Bench will keep them occupied and (hopefully) away from your walls and furniture!
Wooden Fire Station – £35
I love toys which teach children about the Emergency Services, it's great to give them awareness of who does what. In the fire station they can slide down the fireman's pole, ring the bell, put out the (wooden) flames with the fire truck or fly to the emergency in the helicopter. So much role play fun to be had. This is their chance to be a hero.
For sharing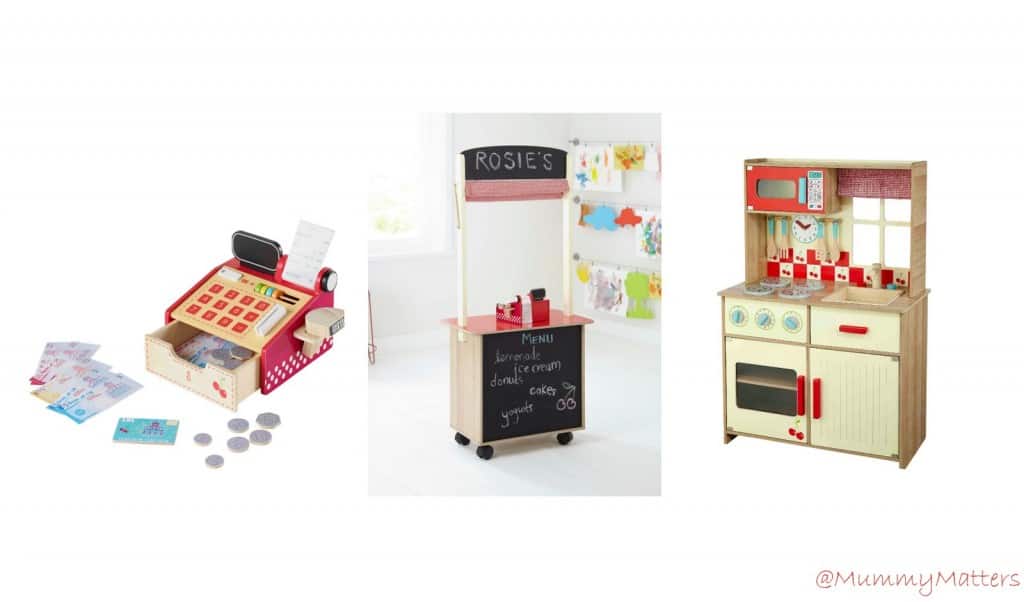 2in1 Wooden Play Shop and Cafe – £35
This is the perfect toy for imaginative role play either alone or with friends. The cash register and ice cream set can be bought separately. The shop sits neatly on smooth gliding caster wheels so it's easy to spin it around from Play Shop to Cafe and back again. The small features like the gingham fabric and the red and blue colour theme are what make this play set look so good. With the blackboard they can design their shop/cafe to sell anything their heart desires. This is a toy with lots of possibilities.
Deluxe Wooden Kitchen – £40
Wooden kitchens are generally on the top of most children's lists (or at least they are for my Beans). Another toy which is perfect for role play for those children wanting to emulate Mummy and Daddy or for the more ambitious who are aiming for Junior Masterchef. The kitchen features the red/blue vintage theme which is shared across the range. The clock has moving hands which is ideal for when learning to tell the time and set the temperature for the hob with the clickable dials. The kitchen has a microwave with turntable, oven, cupboard and sink.