This weeks theme for the Gallery at Tara Cain's Sticky Fingers is Before & After – this is my entry!!
This was the start of works on our new house back in May this year . . .
. . . . and this is the completed house in September – 2 weeks before Beanie Boy arrived!  Phew!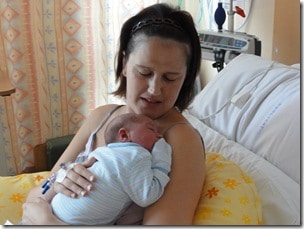 This is me just 5 days before Beanie Boy made his grand entrance in our lives . . .
. . . and this is an awful picture of me BUT I don't care because he was worth it!! This is me and Beanie Boy 5 days later – very happy Mummy xx