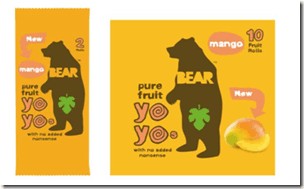 Back to School: Bear Snack Time
Little Bean is now in her second week at Primary School and (fingers crossed!) she seems to be settling in very well. Last week I was worried about how tired she was getting only being at school for the morning but this week she is coping much better and her behaviour seems to be reflecting that which is a relief. It has given me the opportunity to look at the bigger picture rather than just focusing on her behaviour I have noticed something else about Little Bean since starting school, she is eating like a horse! Both of her teachers have commented on how well she is eating at school and by the time I have picked her up she has eaten all of her lunch and is asking for more when she gets home, then when tea time hits she just can't seem to get enough. I am dancing my own merry little jig at this let me tell you!
We are still not in the realms of eating a Sunday roast or anything nearly that adventurous but I'm feeling positive that things are moving in the right direction. Since she seems to be eating so well at school I have been looking at making a few baby steps with her packed lunch trying to find new foods to tempt her which are healthy and filling enough to give her the energy she needs to get through the day.
One of my recent trials has been Bear Nibbles. We first discovered these last year when we attended Lollibop in Regent's Park and I loved them instantly. Little Bean and Beanie Boy took a little more enticing to try them and so for a while I gave them a wide birth but now they have begun to make their way into Little Bean's lunch box and the packets are coming back empty so either she is enjoying them OR she is giving them away but I know which I think it is.
Bear are award-winning healthy snacks which are made from 100% naked nature. Fresh fruit is picked whilst in season and then baked slowly with no added sugars, preservatives or stabilisers. Already we are able to enjoy the flavours of Raspberry, Strawberry, Pineapple & Apple and Blueberry but from October Bear will be bringing Mango to their line-up after being inundated with requests from adoring fans. The good thing about Bear snacks is that whilst being healthy, snacks like the fruit-rolls count towards one of Little Bean's five-a-day and she thinks she is being treated with a sweet in her packup!
DISCLAIMER: We were sent a few samples of Bear Nibbles for the purpose of this post. All words and opinions are my own and may not be copied without my permission.