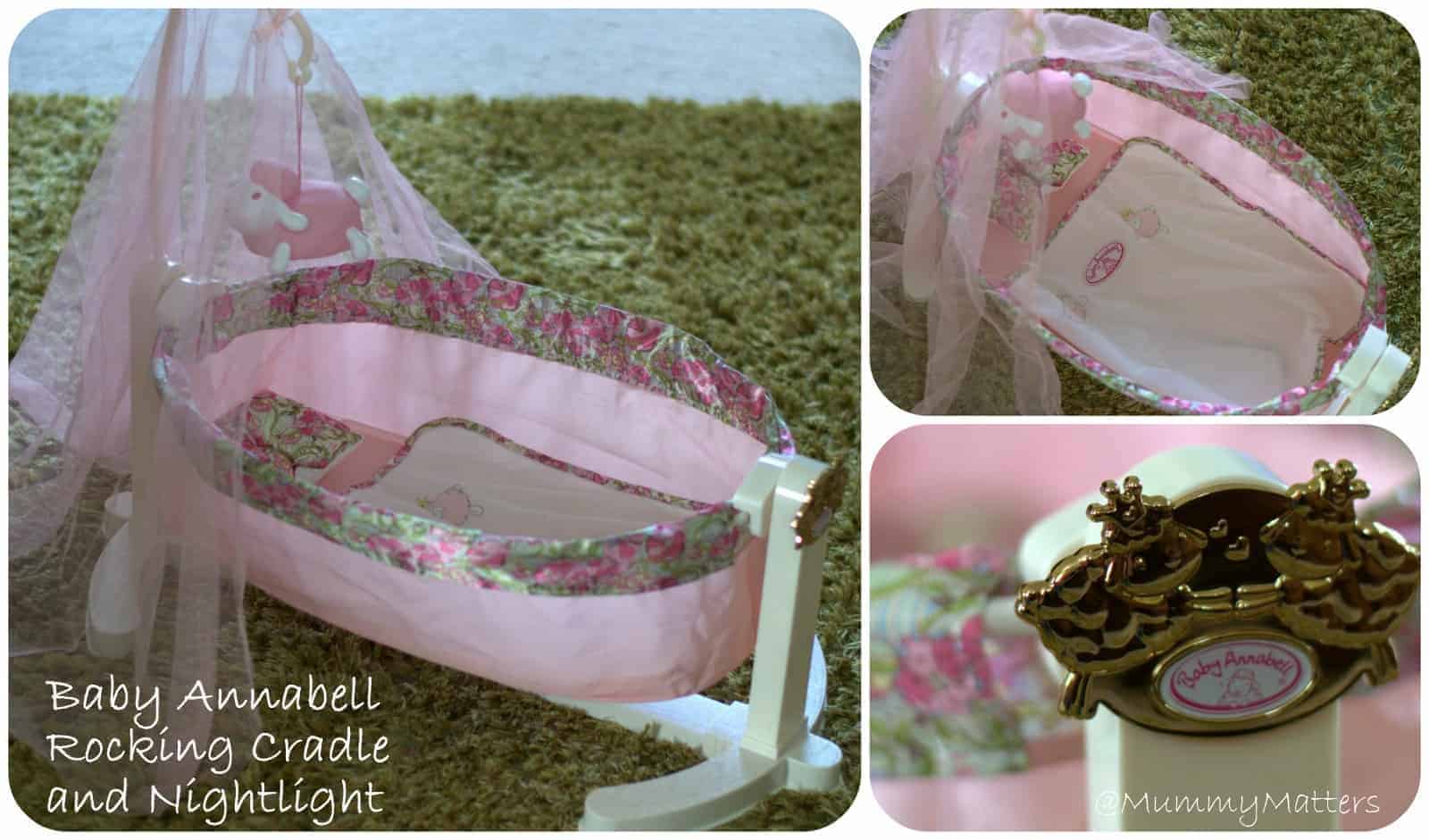 Baby Annabell Rocking Crib and Nightlight
As an adult don't you just sometimes wish you could go back to being a child yourself, I often find myself getting quite jealous of some of the gorgeous toys that the Beans get these days. The new Baby Annabell Rocking Crib and Nighlight is one such toy that I would have LOVED to have had a little girl. It is soooooo pretty, so girly and has some really cute little features.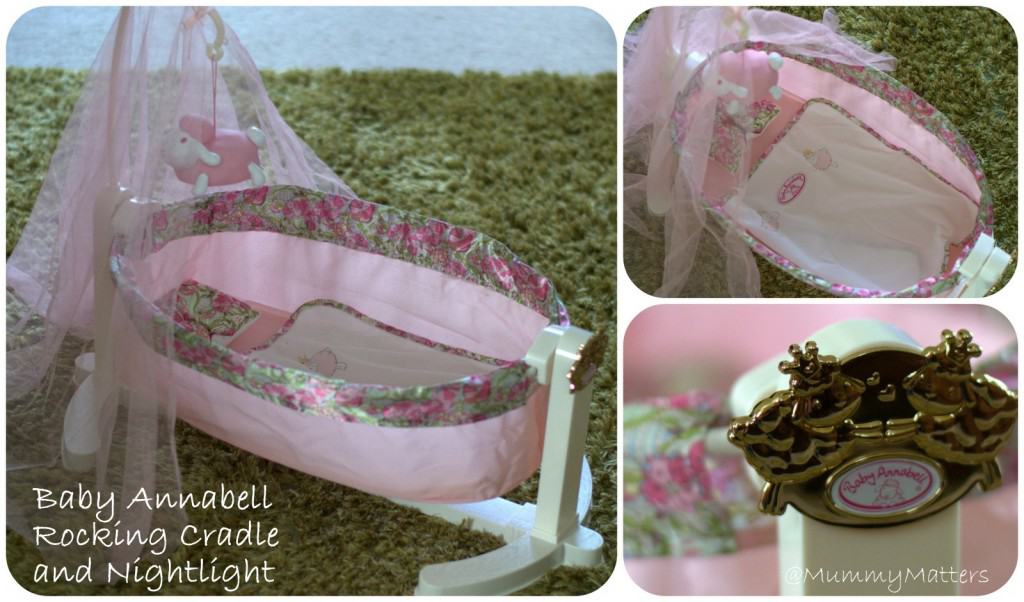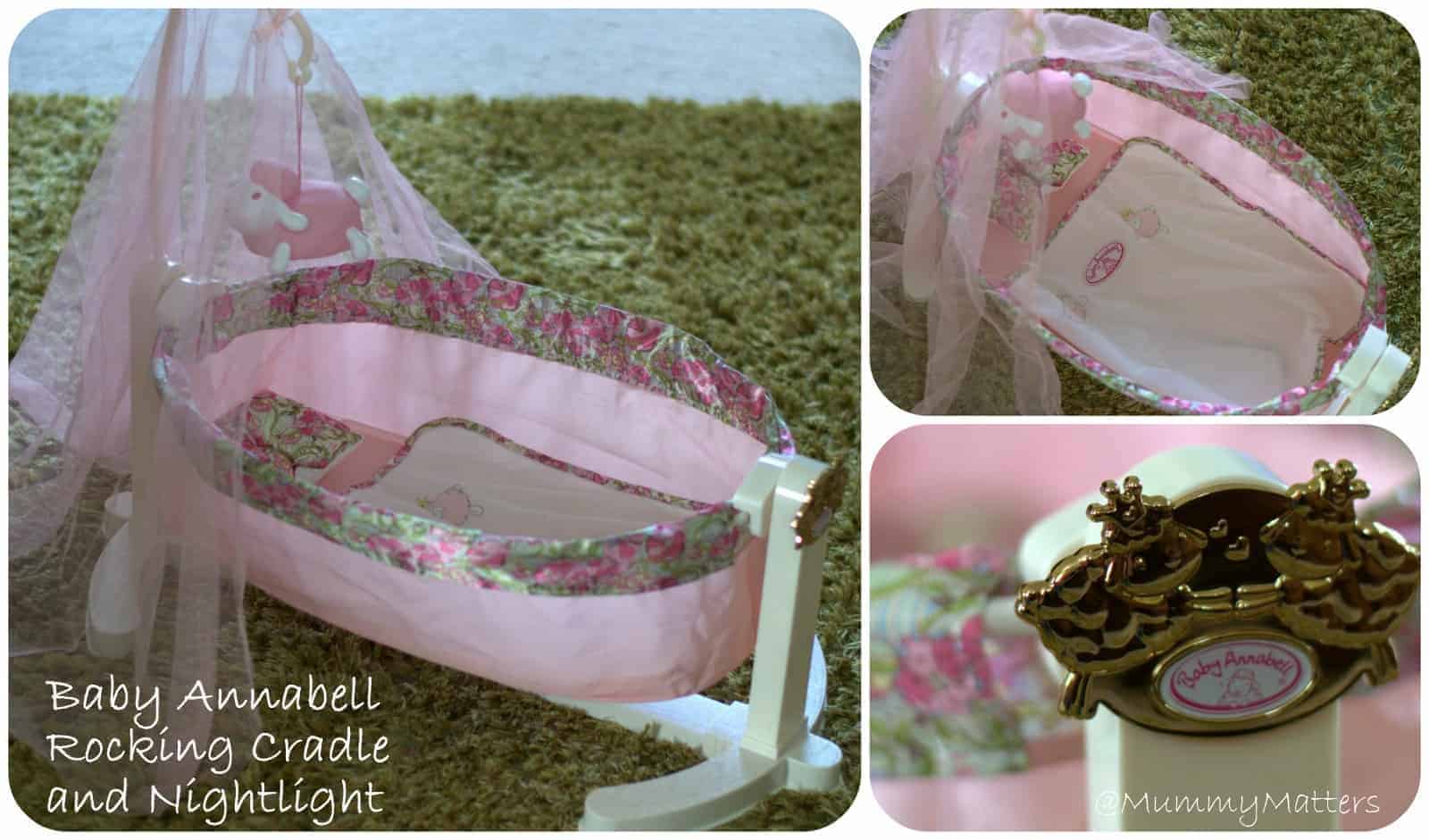 The crib comes really neatly flat packed in a box but it took me less than 10 minutes to pop it all together and I didn't even need to read the instructions. The frame slots together really easily clicking into the ends of the crib itself and then all that was left was to pop on the pole for the pink canopy and hook for the Sheep Nightlight. The Crib comes complete with matching pillow and bed sheet to keep Baby Annabell snug as a bug for sleeptime.
Baby Annabell Rocking Crib and Nightlight is the perfect accessory for new Baby Annabell who with fall asleep when gently rocked from left to right and the soothing lullaby and nightlight will ensure that her bedtime is calm and relaxing.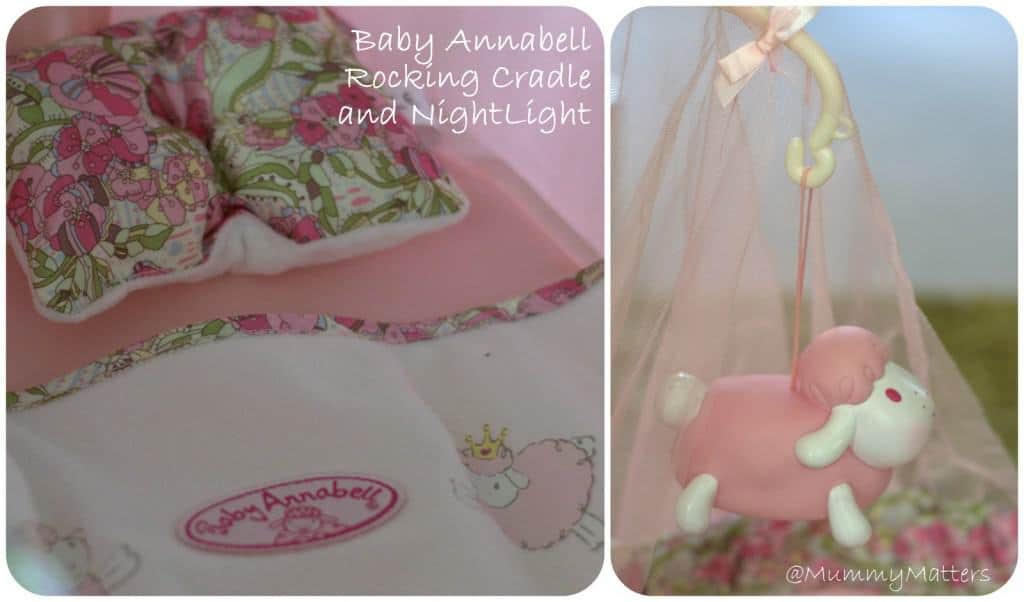 The new range from Baby Annabell is all about caring and nurturing so it is perfect for loving little girls and boys who want to be 'just like' Mummy and Daddy. Jelly Bean's favourite toy is a pushchair and baby doll, so it doesn't have to be just for girls. I think it's great to teach all children to be caring and gentle around babies, it has certainly paid off with Jelly Bean who is the sweetest, softest little boy whenever he sees our neighbours new baby. He will gently stroke his cheek and kiss him on the head.
Baby Annabell Rocking Crib and Nightlight are available from all major toy stores.
RRP £44.99
Also available in the range are; Baby Annabell Highchair (RRP £34.99), Baby Annabell Comfort Seat (RRP £21.99) and Baby Annabell Changing Bag including a nappy, two feeding bottles, a teething ring and changing mat (RRP £16.99).
DISCLAIMER: We were sent the Baby Annabell Rocking Crib and Nightlight for the purpose of this post. All words, images and opinions are my own and may not be copied without my permission.