Amazing Maggie and Rose Activity Books
Being a stay-at-home parent is the most fulfilling role I have ever had, but sometimes my brain gets so bogged down with grown-up stuff I forget how to have fun and how to come up with exciting new activities to keep the children entertained. So when I was contacted by Walker Books to see if I would like the opportunity to review two new books which are due to be released on 7th April by Maggie Bolger, the woman behind the Maggie and Rose brand, I knew I couldn't say no.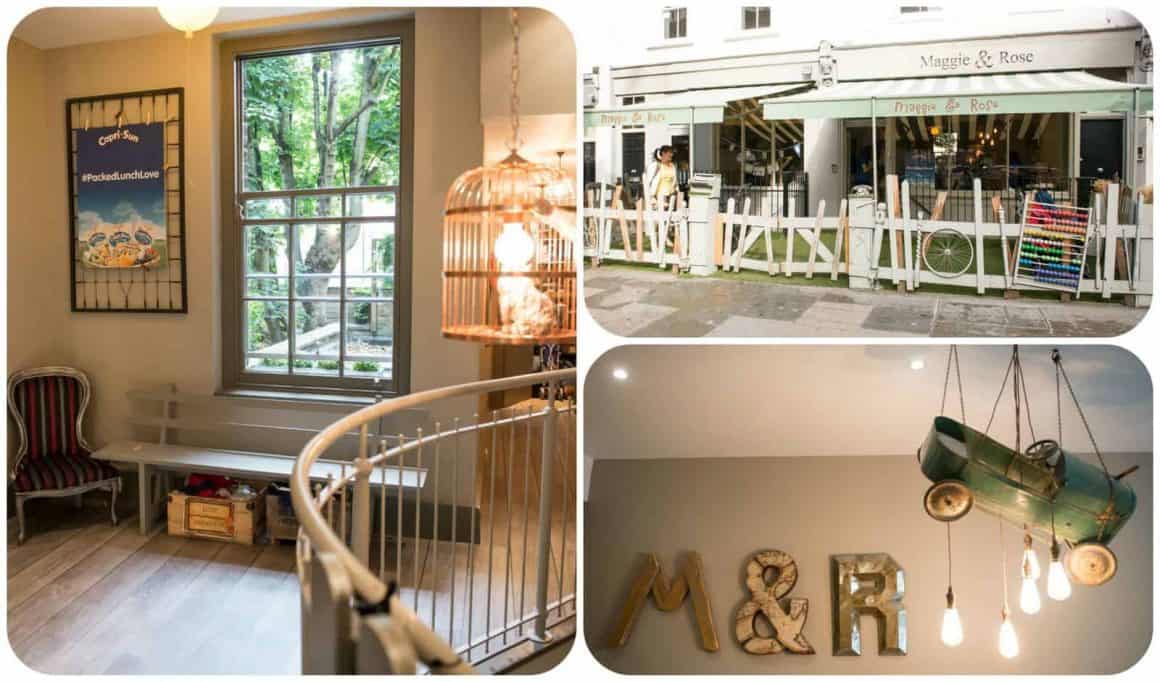 The Book Totally Makes Stuff Grow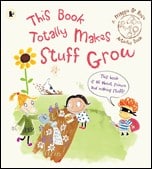 This Book Totally Makes Stuff Grow – is a book about four friends, Maggie, Rose, Oscar and Bentley who have lots of fun ideas about things to make and how to make stuff grow. From mud pies to carrot top forests, a wriggly wormery or Rainbow sprout bagels there are some great ideas. I love this book and the projects that you do with your little ones, I have been so inspired by it that as we are in the process of landscaping our new garden I have talked Hubby into setting up a 'kids' garden area so that they can do their own planting and growing from some of the activities in the book.
This Book is Totally Rubbish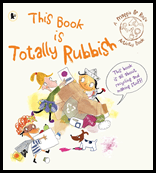 This Book is Totally Rubbish – is actually just the opposite. As a family, we try to recycle as much of our rubbish as possible and I always try to keep any pieces of card, empty pots and boxes for craft projects on rainy days. Its actually something we have done for years with Curly, in fact, one of his all-time favourite projects features in the book – Rubbish Town. Using boxes, pots, toilet rolls and paints you can create your very own eco-town.
Curly chose to make a 'Rubbish Robot' after looking through this book and I think you'll agree he's done a great job!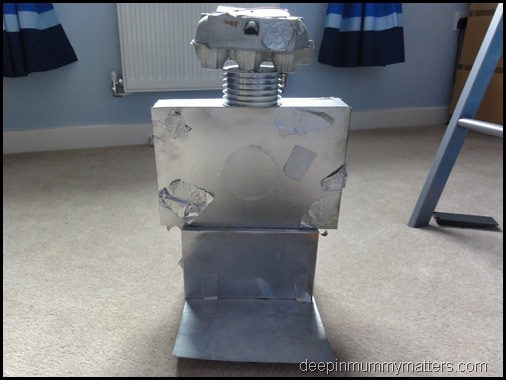 Little Bean likes the Rockin' Recyclers and making musical instruments from some of the rubbish we have saved. The illustrations are very appealing to children and easy for them to follow even if they can't read, they can just follow the pictures. What I like most about these books is that it involves children in recycling and teaches them that not all of the fun things have to cost lots of money. At least with these, you don't have to worry quite so much about them getting damaged. When they get bored with them, they can just throw them away or dismantle and start again with a new project.
All of the activities have been tried and tested at the London-based Maggie & Rose family club where we were lucky enough to spend some time recently. The club was set up in 2007 with the aim of educating and entertaining pre-schoolers through art, music and cookery with more than 200 children in classes every week and more than 500 families on their member books. Learning through play is important, fun and reinforces the lessons involved.
The Maggie and Rose Activity books are for age 3+ and will be available at a price of £5.99 each.