Even before having children, fancy dress was a part of my life. I loved the opportunity to dress up in something silly and go out and have fun. Hen parties, birthdays, new years' bashes were all a reason to find an outfit that was a bit out of the ordinary. Now having three children myself I'm aware of how popular fancy dress can be for children too with many games coming to existence because of the outfits worn. We have all heard of the popular games Cowboys and Indians, Knights and Princesses and countless tea parties, but I'm sure there are plenty of other games that can be created. To find out more I have teamed up with All Fancy Dress, an online costume retailer and they have offered one lucky reader the chance to win a £30 voucher to spend as they like online.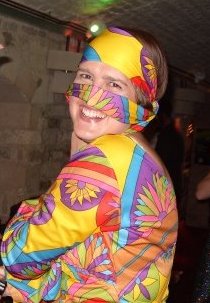 You have a choice of costumes that will suit any game your child creates, for Little Bean only a Princess theme would do. I was overwhelmed with the choice of fancy dress outfits that All Fancy Dress have and I'm sure you'll have a task trying to narrow down your selection.
To enter all you have to do is complete the Rafflecopter entry form below.
Why not start following us and All Fancy Dress?
http://twitter.com/allfancydress
http://twitter.com/MummyMatters
http://www.facebook.com/MummyMatterz
http://www.facebook.com/allfancydress
Latest posts by Sabina Green (see all)