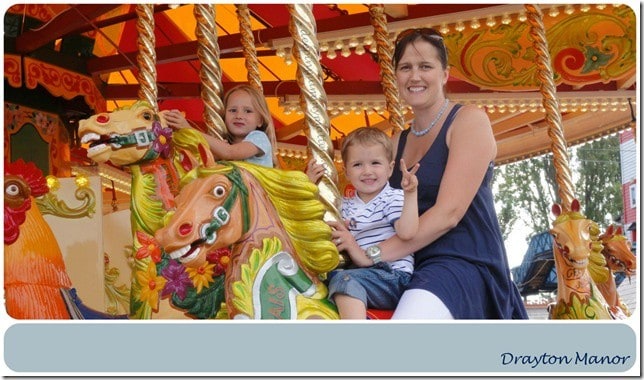 99 days of ultimate fun for parents and toddlers at Drayton Manor!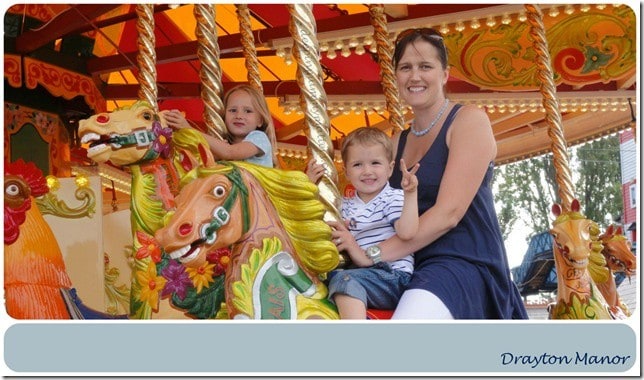 Entertaining young children can be a challenge on a daily basis, so Drayton Manor Theme Park, near Tamworth, Staffordshire, has developed a new scheme specifically designed to excite your little ones and keep them quiet for hours at a time!
The park's new 'Ultimate Toddler Pass' is aimed at parents and pre-school toddlers under the age of five and costs only £30 for 99 days of ultimate fun together and lots of happy memories. That's a cost of only £3.30 if you took advantage and visited the park every day!
The pass is available to use from Monday to Friday during Staffordshire Term Time and is valid from 3rd September- 25th October 2013 and 7th April – 21st July 2014 excluding 14th – 25th April, 5th May and 26th – 30th May 2014.
There is so much for a toddler to enjoy at Drayton Manor, such as Thomas Land ™ which as 21 rides and attractions and is home to characters like The Fat Controller. New this year is Winston's Whistle Stop Tour, where Winston takes passengers on a guided monorail tour around a themed track, giving a not-to-be missed bird's eye view of the multi-million pound attraction. In good weather, the seven inspection vehicles will also be open-topped to add to the aerial experience.
Additional benefits of the 'Ultimate Toddler pass' are a 10% discount in the four large catering outlets scattered around the park (Rainforest Pizza & Pasta, Cedar Fish & Chips, Burger Kitchen and Chicken Diner), 5% discount in all retail outlets, 30% discount in the on-site restaurant, Grill Inn and free car parking.
Colin Bryan, CEO and Group Managing Director at Drayton Manor Theme Park and Hotel, said: "At Drayton Manor we understand how vital it is for parents to bond with their young children and spend happy and memorable occasions together and our new Ultimate Toddler Pass is perfect to provide that experience."
To buy your 'Ultimate Toddler Pass', please call the call centre on 0844 472 1960 or visit a ticket booth at the entrance of the park to purchase on the day.
To pre book other tickets online go to www.draytonmanor.co.uk
DISCLAIMER: I have received no payment for this post.