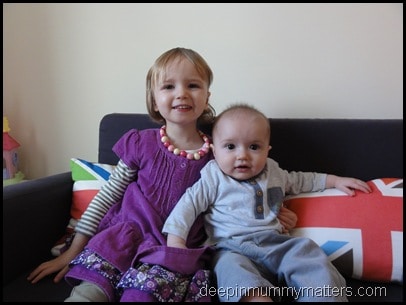 66-71/365 – Time to catch up AGAIN!!!
Oh dear I haven't done very well the last few days at keeping on top of my Project 365. Its not that I haven't been taking the photographs, my camera is never more than a few feet from my side but I just haven't got around to uploading them and creating the actual posts – shame on me!
So here is a little catch up of the last few days . . .
66/365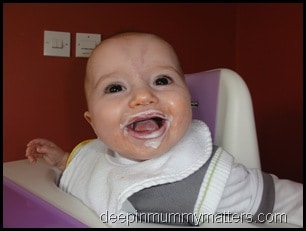 To most people this is a messy, food covered baby – to me, this is perfect! After having such a bad time weaning Little Bean onto solids I am LOVING my weaning journey so far with Beanie Boy, there has been very little that he has rejected. I love that he has food all over his face, I love that he is smiling and happy because he is enjoying food and making Mummy very happy in the process!
67/365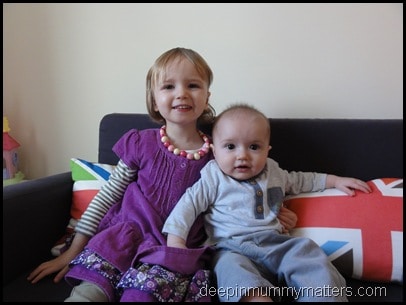 My beautiful babies and a rare opportunity to get Beanie Boy without his bib on! Last week was a good week as far as being sick was concerned, I managed to keep his bib off him for a few hours between feeds – YIPPEE!!
68/365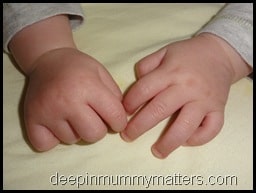 When Little Bean was a baby, everyone used to comment on her beautiful hands and I never remembered to take a photograph. I have tried time and time again to make a cast of her hands but I have wasted so many kits I've given up.
I took this photograph of Beanie Boy's hands to remind me what cute, chubby little hands he has got. Hubby says that his hands remind him of his Grandad, I think that's a nice reminder to have.
I'm hoping to have casts done of his hands and feet at some point (and still secretly hoping to have Little Bean's hands done too!). A Mummy can hope can't she?
69/365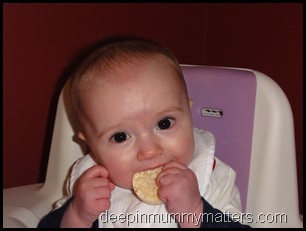 I just wanted to see what his reaction would be because I'm seriously considering Baby Led Weaning, I think he looks like he'd be willing to give it a go don't you?
70/365


Look at my little man, this weekend he has really started to come on in leaps and bounds, when sitting on the floor with him he leans forward and sits free of our legs until something catches his eye and he topples over!
71/365


I'm loving this beautiful spring weather, today I decided to take the children to the park and have a picnic. We've been having problems over the last week at virtually every meal with Little Bean so I thought perhaps a change of scenery might help. It did! She ate loads of dinner, pretty much everything which I had packed up for her. Note: we had to sit on the bench because we were getting plagued by ducks sitting on the grass!
Never failing to disappoint, Little Bean reverted back to type and the battle over food recommenced when we returned home for tea time!!