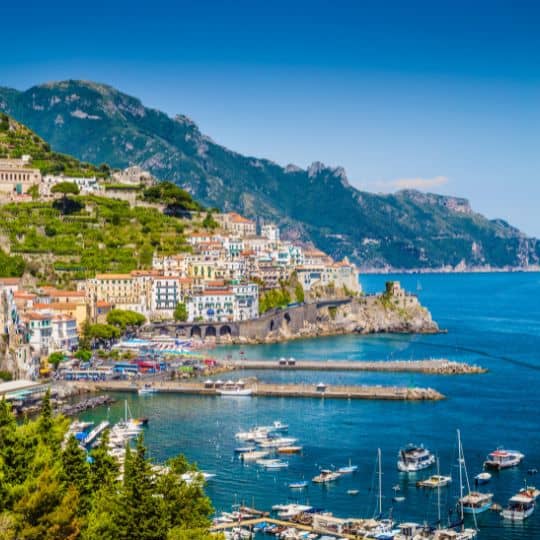 10 Best Attractions to Visit in Italy for an Unforgettable Family Trip
Italy, a country renowned for its rich history, stunning landscapes, and delectable cuisine, is a perfect destination for a memorable family vacation. With a diverse range of attractions, Italy offers something for every family member, from young children to adults.

Italy promises a memorable family vacation with its rich history, stunning landscapes, and diverse attractions. Whether you're exploring the ancient wonders of Rome, admiring art in Florence, or relaxing on the Amalfi Coast, Italy's diverse attractions cater to travellers of all ages. So, pack your bags and embark on a journey through this beautiful country with your family. Italy's timeless charm is sure to create lasting memories for everyone.
1. The Colosseum – Rome
A trip to Italy often begins in the capital city, Rome, and one of the most iconic attractions to explore with your family is the Colosseum. This ancient amphitheatre, dating back to AD 70-80, once hosted epic gladiator battles. The history and grandeur of this colossal structure will enthral your children. Consider booking a guided tour to learn more about its fascinating past. Today, visitors can explore its impressive architecture and learn about its fascinating history through informative exhibits. If you're planning a visit, it's a good idea to book Colosseum tickets online in advance to avoid long queues and ensure your spot at this historic site.
2. The Leaning Tower of Pisa – Pisa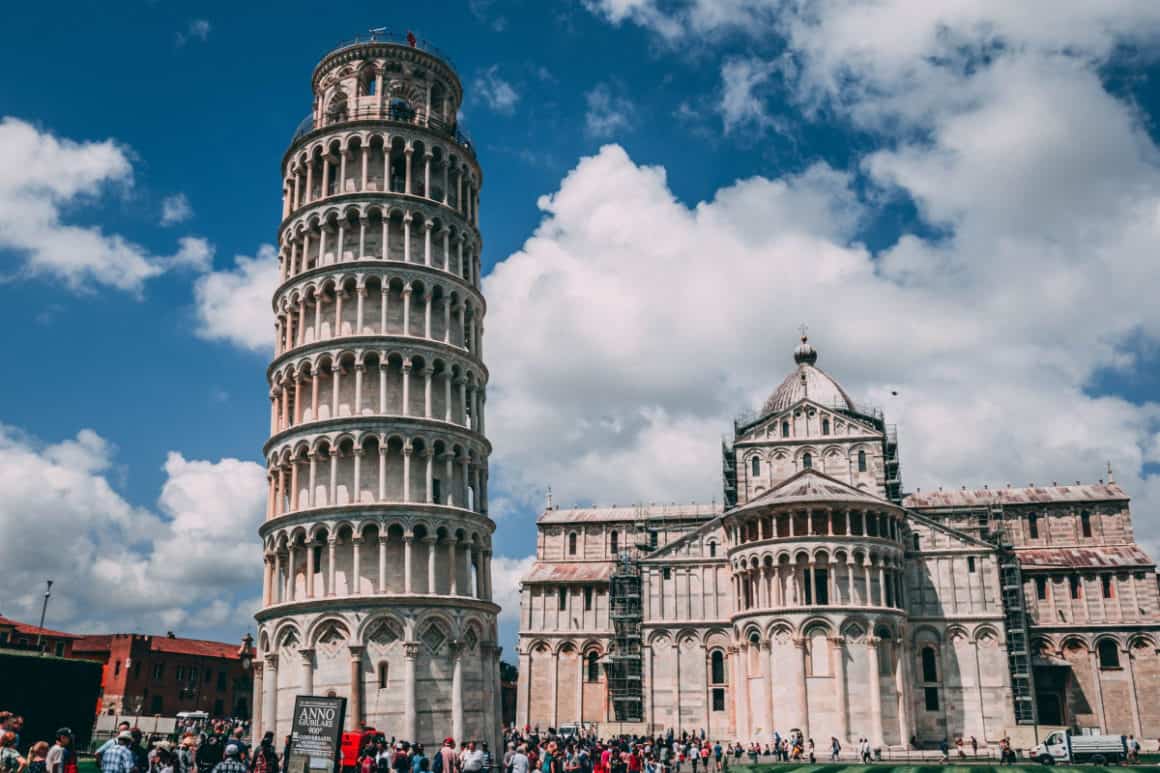 A visit to the Leaning Tower of Pisa is an exciting adventure for the whole family. While the tower is a marvel, the surrounding Campo dei Miracoli (Field of Miracles) offers plenty of space for children to run and play. Capture the classic "holding up the tower" photo and explore the adjacent Cathedral and Baptistery.
3. Pompeii and Herculaneum – Naples
For families interested in history and archaeology, a visit to the ancient cities of Pompeii and Herculaneum is a must. These Roman towns were buried by the eruption of Mount Vesuvius in AD 79 and have been remarkably preserved. Wander through the well-preserved streets, explore ancient homes, and witness everyday life frozen in time.
4. The Vatican Museums – Vatican City
Located within Vatican City, the Vatican Museums house a remarkable collection of art and historical treasures. The highlight for many visitors is the Sistine Chapel, where Michelangelo's awe-inspiring ceiling frescoes, including the famous "Creation of Adam," can be admired. To avoid long lines, book tickets in advance and consider family-friendly guided tours to keep your children engaged and informed. Vatican City is a place of profound cultural and spiritual significance. To make the most of your visit and ensure a seamless experience, securing Vatican tickets with skip-the-line access is highly recommended. Whether you're admiring the art in the Vatican Museums, gazing at the Sistine Chapel's ceiling, or taking in the grandeur of St. Peter's Basilica, your trip to Vatican City will be an unforgettable journey through history and beauty.
5. The Uffizi Gallery – Florence
Florence, the cradle of the Renaissance, is home to the renowned Uffizi Gallery. While art might not be the first choice for all family members, the Uffizi Gallery's collection of masterpieces, including works by Botticelli and Michelangelo, is sure to captivate visitors of all ages. To avoid long queues, book skip-the-line tickets in advance.
6. Cinque Terre – Liguria
The five picturesque villages of Cinque Terre, clinging to the cliffs along the Ligurian coastline, offer a perfect family-friendly escape. Hike the scenic trails connecting the villages, take a dip in the clear waters, and savour the local seafood. The colourful houses and breathtaking views make this coastal destination a memorable one for all.
7. Venice – The City of Canals
Venice, with its winding canals and unique charm, is a city that will enchant both adults and children. Enjoy a classic gondola ride, visit St. Mark's Basilica, and explore the narrow streets. Children will be fascinated by the masks of the Venetian Carnival and the legends of Casanova and Marco Polo.
8. Lake Garda – Northern Italy
Lake Garda, Italy's largest lake, offers a family-friendly retreat amidst stunning natural beauty. The lake's clear waters provide opportunities for swimming, while nearby theme parks like Gardaland offer thrilling rides and attractions. Take leisurely boat rides to explore charming lakeside towns such as Sirmione and Malcesine.
9. The Amalfi Coast – Southern Italy
The Amalfi Coast, known for its dramatic cliffs and picturesque villages, is a fantastic destination for families. Explore the charming towns of Amalfi, Positano, and Ravello. Take boat tours along the coast or hike the famous Path of the Gods for breathtaking vistas. The Amalfi Coast offers relaxation and adventure in equal measure.
10. Sicily – The Island of Diversity
Italy's largest island, Sicily, is a treasure trove of history, culture, and natural beauty. Visit the ancient Greek ruins in Agrigento, explore the historic city of Palermo, and relax on the beautiful beaches. Sicilian cuisine, including mouthwatering pizza and cannoli, will delight the entire family. Children will be intrigued by the legends of Mount Etna, Europe's most active volcano.