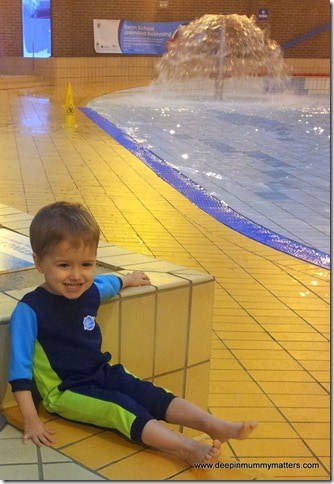 020/365-2013 – Catalogue pose?!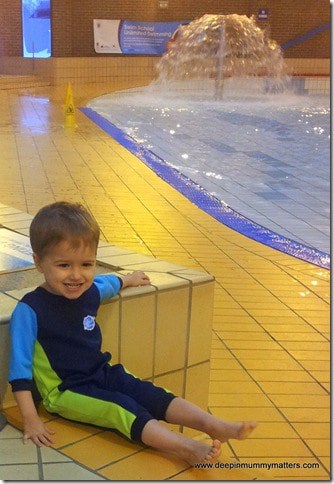 Last week Beanie Boy asked me over and over again if we could go swimming. Up until Christmas I had still been taking him swimming once a week whilst Little Bean was at school but since Christmas I haven't felt the steadiest on my feet so I didn't think heading to a leisure pool was perhaps the best idea. This morning Beanie Boy asked again if he could go swimming so Hubby agreed that he would take the children whilst I sat and watched from the comfort of a chair.
Beanie Boy had been sent a gorgeous Warm-in-One suit from Splashabout and was more than happy to strike a pose for me!! I shall tell you more about the suit soon . . . watch this space!!